Go to any haunted house and you'll likely see groups of teenagers and younger kids wanting to get scared.
I met Triston Mitchell, Jalen Ward and Matthew Borneman at Houston Scream Fest near Hobby Airport and went with them through one of the eight haunted houses there.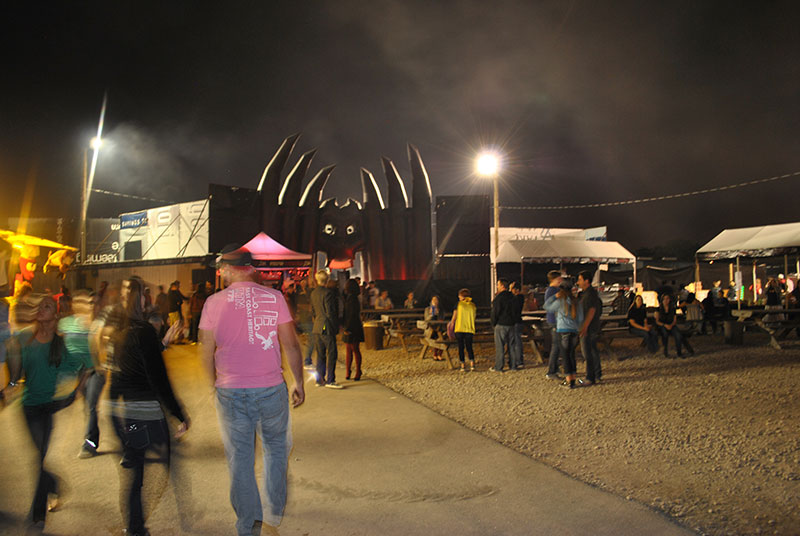 From left to right: Jalen Ward, Triston Mitchell, evil clown, Jason Mitchell (Triston's dad), Matthew Borneman
"Pretty scary. I mean, I had to hold on to Jalen here basically the whole time, pitch black," says Triston.
Matthew was less impressed.
"It was OK. I think they could have done a better job on it."
Opinions on what's scary may vary, but fact is, haunted houses, just as scary movies, are changing in order to keep up with their audiences.
"The days of haunted houses having a rubber mask that they bought at Wal-Mart and jumping out and scaring people from a black hole, those days are gone."
Jason Willis is the founder and owner of Houston Scream Fest for the last 15 years.
"It is hard sometimes because you have such high-tech graphics and CGI at the movies and the expectation level of the public has gone up dramatically in my 15 years of doing this."
To adjust to the changing times, Willis has invested in Hollywood-style make-up stations and artists and expanded his one-time haunted woods attraction to one place with several distinct haunted houses.
Dr. Peter Norton is a psychology professor at the University of Houston. He says the principal recipe to scare today's audiences is not necessarily to come up with more shocking images but with something that hasn't been there yet.
"Basic human process with any emotional response, and fear is the most obvious one, is the more we get used to something, the less of an emotional response we're going to have."
Norton says in the 1950s, for example, movies used primarily psychological effects to scare people, whereas nowadays movie directors feel like they need to add graphic violence to shock.
But he says one thing that hasn't changed is the startle effect that tends to get most moviegoers or haunted house visitors every time.