"We got some chick weed, more clover, grass…"

Meet Mark Vorderbruggen. He's a petroleum chemist, but if you only knew him from his second job, you'd never guess.
"This is hen bit. Now that's another salad, you can eat that just raw. It's also good in pesto."
Vorderbruggen likes to go by the nickname Merriwether, after the American explorer Meriwether Lewis. He's tall, fit and sports a utility vest. And although he's a scientist, with his brown fedora hat and big knife he's reminiscent of Indian Jones. In his spare time Merriwether likes to teach willing learners how to identify wild edibles in their local landscapes—along sidewalks, roads, and in their own yards.
"People are shocked at how much there is, how many weeds that are edible, how many plants. They're just surrounded by food they're not aware of."
Urban foraging has become a popular organized effort in places like New York and San Francisco. Here in Houston, it's almost unheard of, but this is something Merriwether hopes to change. On a recent sunny yet blustery afternoon, Merriwether headed to Sedition Books in Montrose to educate curious Houstonians about urban foraging.
"Here for the class? Come on in."

He says his students usually fall into one of three categories.
"There's the raw food vegans who are looking for new things to put in their juicer, there's the survivalist who does the food safety thing, they just want to know, and then there's just the people who find it interesting, the 'foodists' and so forth."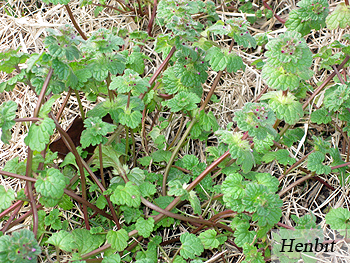 Christina Hidalgo is probably a cross between a survivalist and a 'foodist'. She attended Merriwether's first class in Montrose last month and now she's back for more. She says she likes to dabble in sustainable farming and finds urban foraging just as fascinating.

"Instead of depending on the grocery stores, you can potentially survive on some of the weeds that are available everywhere."
Before heading outside for a guided walk around the neighborhood, Merriwether kicks off the class by saying a few words on the ethics of foraging.
"You can't just walk along and start eating stuff off someone's land without their permission. Other places like California and so forth you can, but here in Texas, you really are supposed to get permission first."
Essentially, it all has to do with respect: respect the land, respect the plant, respect the danger of toxic plants, and respect the law. Once outside the hands-on learning begins.
"And then over here, we have this particular weed. You'll see this a lot. This is pony's foot, cause if you look at the leaf here, people say it looks like the foot of a pony. And this is edible; you can put this in salads."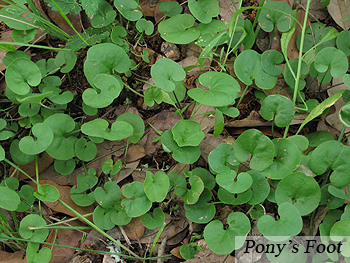 The bookstore sits on the southeast edge of Montrose. And in just a three-block radius, Merriwether identifies 34 different edibles. Things like mallows, which have rough leaves with toothed edges, and wild radishes which have long, symmetrical leaves, four yellow or white petals and tastes like horseradish. But urban foraging isn't only about finding tasty things to munch on.
"There's a lot of things you can use for skin irritation. In fact I see some right over here."
Wendy: "And what is this?"
Merriwether: "This is plantain and it's real good. You just crush it up and make a mash. It's good against insect bites, mosquito bites, bee stings."

What people find amazing is that all the wild edibles Merriwether points out are things they step over or walk past all the time—weeds coming through the cracks on the sidewalk, clumps of green leaves along the road—never realizing it was actually food. Whether Houstonians will jump on the urban foraging wagon remains to be seen, but one thing is for sure: only in Houston will you find a petroleum chemist who moonlights as an urban foraging teacher.
From the KUHF NewsLab, I'm Wendy Siegle.