NASA's Artemis program is, to date, the most inclusive mission. It is multinational and multigender.
Zaida Hernández is one of a handful of Latinas working on NASA's Artemis mission. The engineer is of Salvadoran descent. Hernandez, 30, is the proud daughter of immigrants and an expert in thermal systems who works on the Orion program at the Johnson Space Center in Houston, Texas.
Orion is the exploration capsule that will carry the crew into space and provide life support to astronauts on the journey to Artemis' mission.
"I feel blessed because I know it is a place [where] many people want to be," she said. "I feel responsible for being able to share what I know, share NASA's mission."
She's also a book author.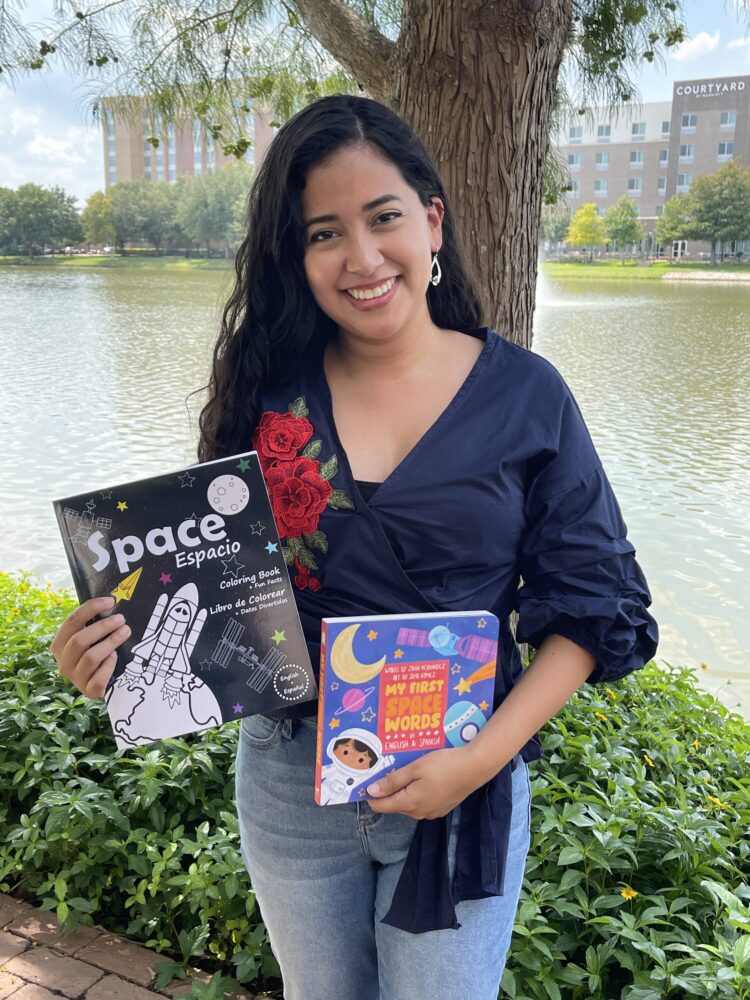 Her two children's books are bilingual, and she's a sensation on social media. In her account "The Space Latina," she shares bilingual content about the STEM educational model, which includes science, technology, engineering, and mathematics.
"It is important for [bicultural] children to learn in both languages, their two cultures, learn about space, and have the resources in Spanish," she said.
Hernandez often attends educational events with students, recounting her collaborations in making space exploration possible. At a recent event, she met girls from Colombia and Peru who said they did not expect to see themselves represented at NASA.
"For them, it is shocking to see even someone who knows Spanish and speaks with them and [to see] how far someone like me has managed to go," Hernández said.
Representation is vital, Hernández said.
"I love the work that NASA en español does because they are reaching not only Latino people in the United States but also Latin American countries."
Ivette Rivera Aponte, a civil engineer from Puerto Rico, is a colleague of Hernandez's but Aponte works at the Kennedy Space Center in Cape Canaveral, Florida. She is responsible for the design and construction of the crew access arm for the Orion capsule.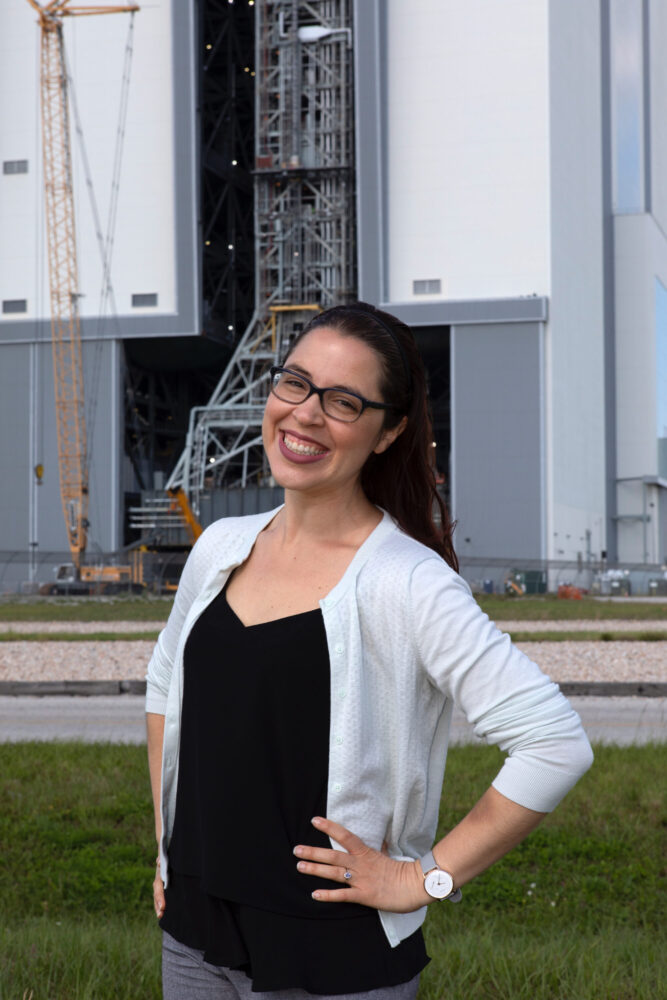 "I feel so privileged to be able to work in what this mission seeks because it is a mission that will have an impact not only this year but today and tomorrow," Aponte said. "We are not invisible. Here there is enough representation from the Island and from Hispanic countries."
Hispanic countries and their cultures have been essential to space science. Artemis' mission made a point of recruiting from countries like Mexico, which isn't surprising: pre-Hispanic Mexico studied the constellations, planets, and even the name Mexico means in the Nahuatl language the Navel of the Moon, a satellite that has registered different colors matching a diverse space.
It's been 54 years since the Apollo missions took the first man to the Moon. This time around is no less significant.
"Now the girls are going to see a woman on the Moon," Hernández said. "I am sure thousands of girls will say 'it will be me. I will be the next one.'"