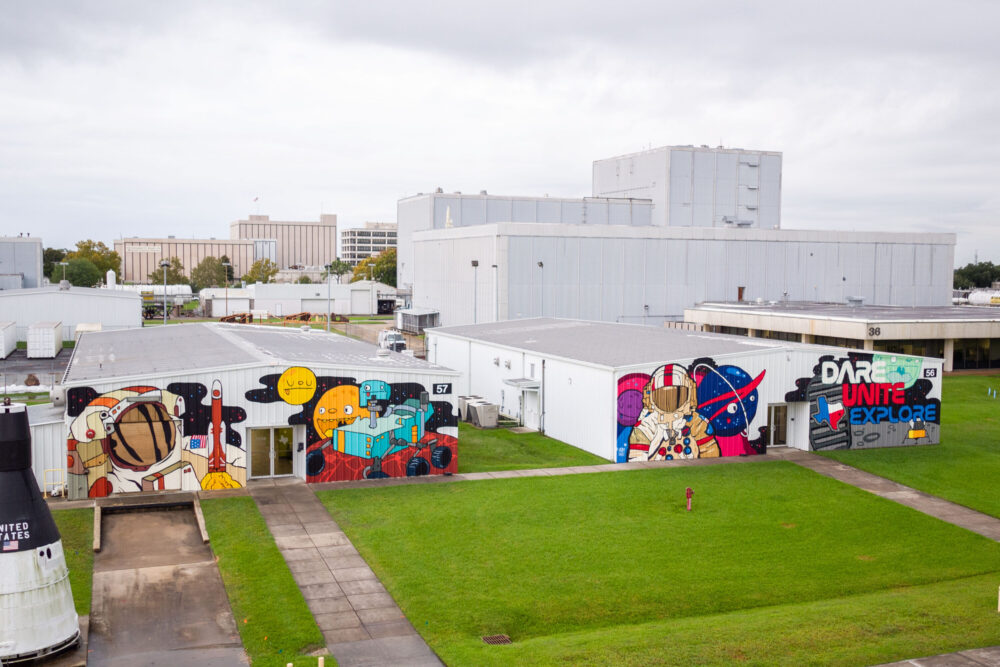 A graffiti artist from Houston lived his dream during a NASA event at the Kennedy Space Center, where he met astronauts involved with the new Artemis program.
Nicky Davis is one of the social media influencers whose name made it to the coveted list of attendees to NASA's Artemis I launch at Cape Canaveral, Florida. Davis, a visual artist, is no stranger to Space City, as he said he prefers to call his hometown.
"The term Space City means a lot. When I think of Houston, I think that's one of our coolest things. We've got NASA and Mission Control. I've painted a lot of astronaut murals. It's cool and makes me proud of my town."
Davis' style and creativity of his astronaut murals in downtown Houston caught NASA Johnson Space Center Houston's attention, opening the door to an incredible journey.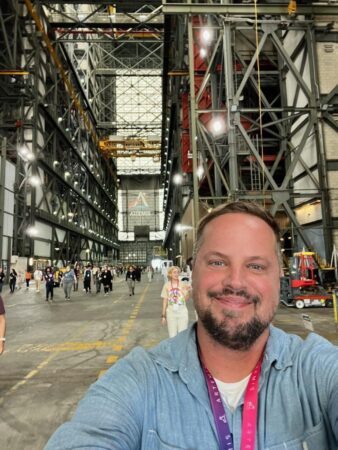 "I got to paint a 150-foot mural at Johnson Space Center on the old Apollo Parachute Deployment buildings. It was a good opportunity when NASA came to me and wanted to add some art to their walls. I got to go in and see all the behind-the-scenes stuff and collaborated on a mural for them," he said.
During his three-day program, which provides opportunities for NASA's social media followers to learn and share information about NASA's missions, the visual artist met astronauts Jessica Meir and Randy Bresnik, among others.
Meir shared the passion that ignited her desire to become a space explorer. She is one of 18 astronauts who were selected to be part of the Artemis missions.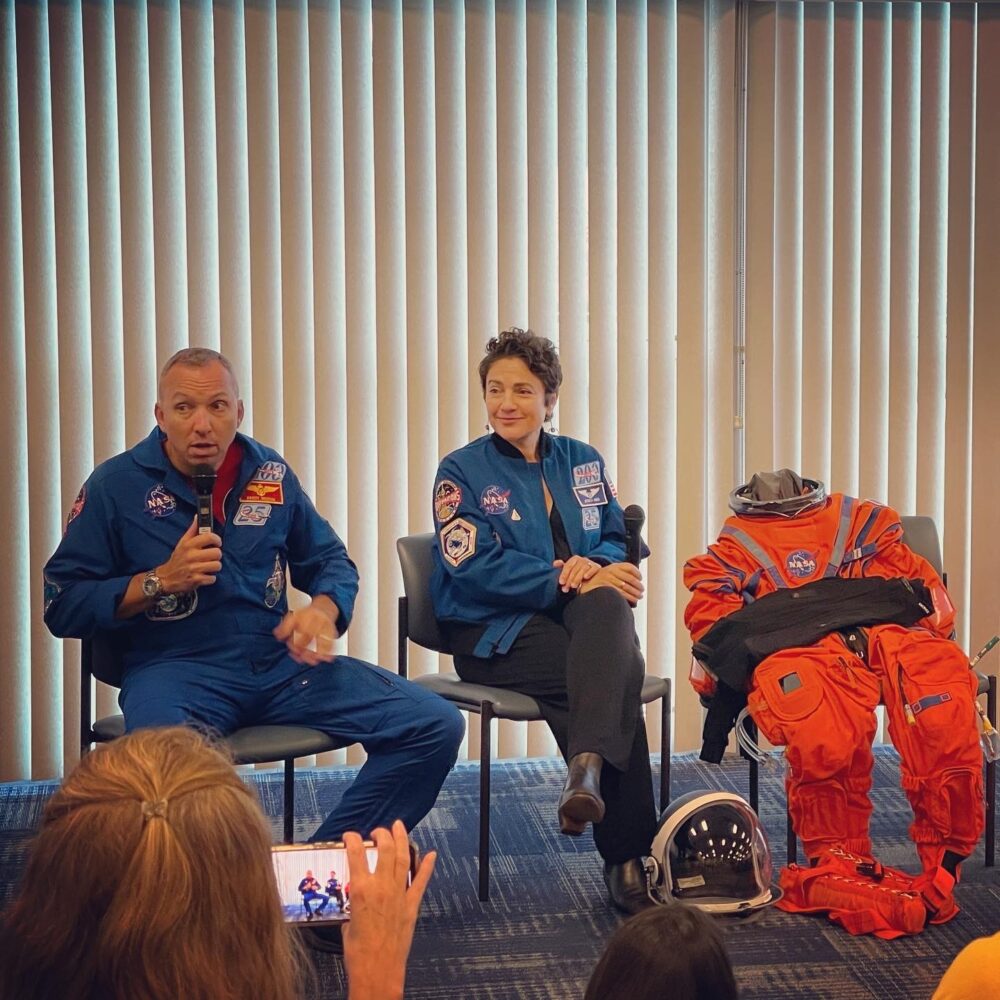 "I was that kid who started saying I wanted to be an astronaut when I was five. The biggest thing to me is that you need to remember to be willing to take a risk and that, along with those risks, you probably will and should fail because that's when we learn the most valuable lessons," Meir said. "Without any risks, there isn't a great reward."
The history of the space program is filled with those risks. In 1970, a Mexican-American engineer at the Johnson Space Center in Houston, Arturo Campos, helped bring the Apollo 13 crew back to Earth safely. In his honor, the Artemis I mission will carry a male lunar mannequin named "Moonikin Campos," wearing the Orion Crew Survival System suit. The Orion suit will help protect astronauts in emergencies and during high-risk parts of missions near the Moon during the Artemis program.
Davis said his visit to Cape Canaveral in the lead up to the Artemis I launch was memorable.
"I feel honored to be here. It feels like a very historical moment. Artemis I is the beginning. From here, we will land on the Moon, start a new colony on the Moon and then go to Mars," the artist shared. "Being here for the beginning of it, it's a great honor. I'm here to witness history and hope to see what's happening, take it home, and paint some inspiring stuff for my city."
Artemis I mission is moving forward with a second launch attempt on Saturday, September 3, with a two-hour launch window starting at 1:17 p.m. CT.