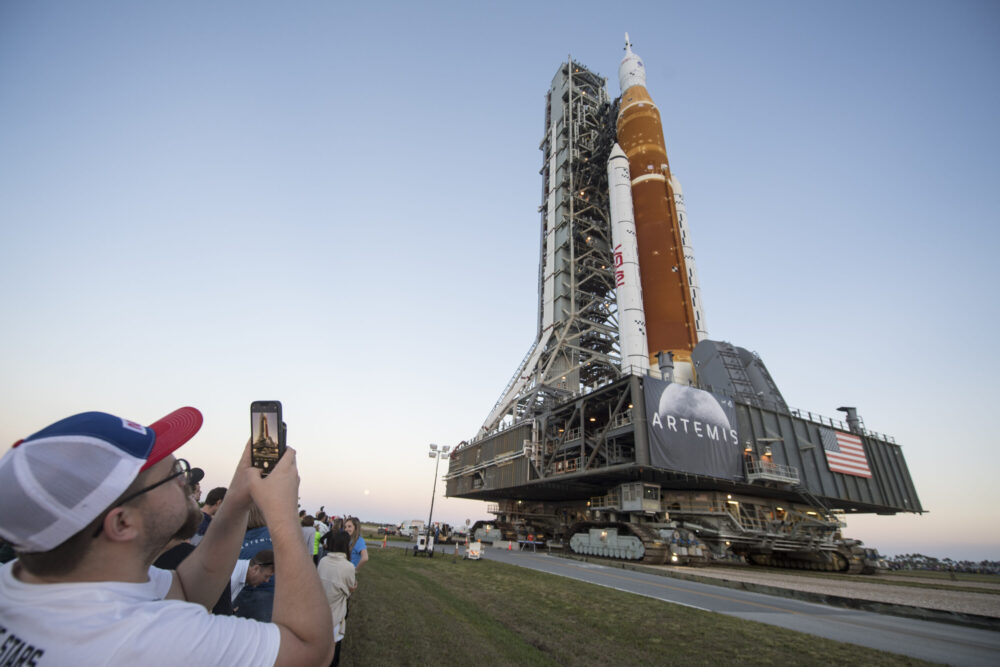 Engineers and technicians at NASA's Kennedy Space Center in Florida have completed the final testing and checkouts of Artemis I's SLS rocket ahead of rolling to Launch Pad 39B. The rollout will be livestreamed and begin at 2 p.m. CST on the NASA Kennedy You Tube channel.
The actual liftoff, however, is scheduled for August 29, when tens of thousands of people are expected to crowd Cape Canaveral and watch.
The 32-story high, 5.75 million-pound rocket is known as the Space Launch System or SLS.
Today's rolling out is the next phase of a multi-year effort to return humans to the surface of the moon.
Artemis I will be a test mission that includes an Orion capsule with no crew inside, but will have test dummies. The SLS will send Orion into space, where it will head into lunar orbit and fly by the moon before coming back to Earth.
The goal is to have a manned spaceflight to the lunar surface sometime in 2026.
Over the weekend the team completed testing of the flight termination system, which marked the final major activity prior to closing out the rocket and retracting the final access platforms in the vehicle assembly building.
Artemis missions will be the first time a woman and the first time a person of color land on the Moon, "using innovative technologies to explore more of the lunar surface than ever before."
This story will be updated.