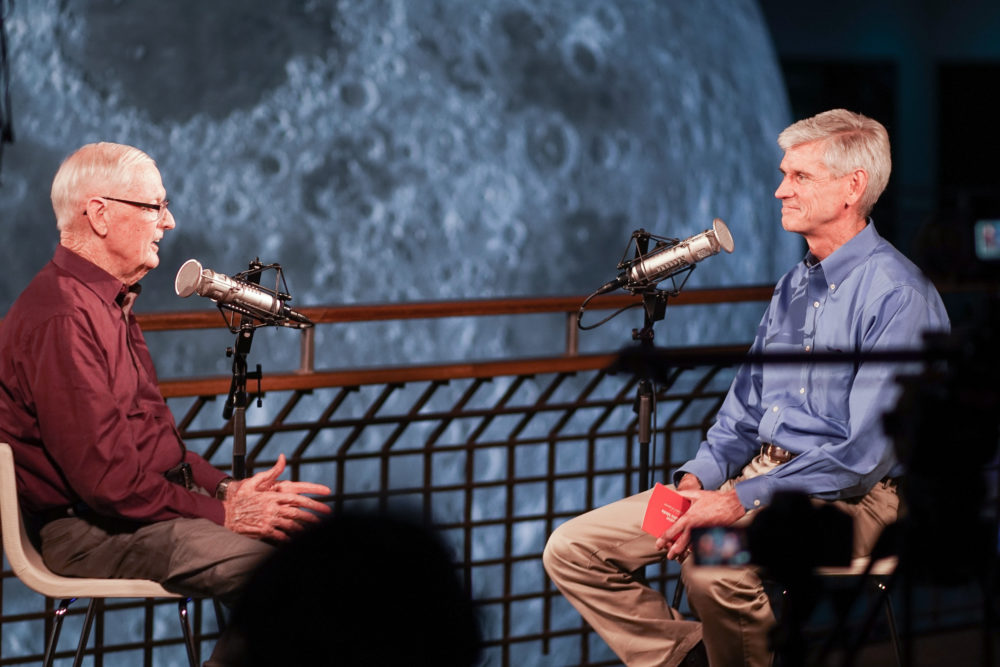 Bryan Lunney was three years old when his father, Glynn Lunney, helped land Apollo 11 on the moon. To him, people like Neil Armstrong and Christopher Craft were just men who would have dinner at his parents' house. His classmates' parents also all worked at NASA alongside his father.
"I remember the space program going on, I remember many of the other parents were involved in the space program, but I can't say it was a focus for me," Lunney said. "[My father] would have people over to the house, 'This is Mr. Cernan, this is Mr. Armstrong,'… I did not appreciate that when I was very young."
As an adult, he went on to follow in his father's footsteps and become an aerospace engineer and a NASA flight director. He helped lead the Space Shuttle missions.
"It was after Challenger, when I saw that happen, and I got that summer job working down in the control center. … It fit me like a glove, I don't know, must have been in the blood or something. But that job taught me, showed me that's what I wanted to go do," Lunney said.
Lunney and his father spoke about growing up around the space program as part of Houston Public Media's Moonwalk series. Watch their conversation in the video below.
Fifty years after Apollo 11, Moonwalk shares stories of the Apollo missions and their impact on generations of future space explorers. View the full series, here.