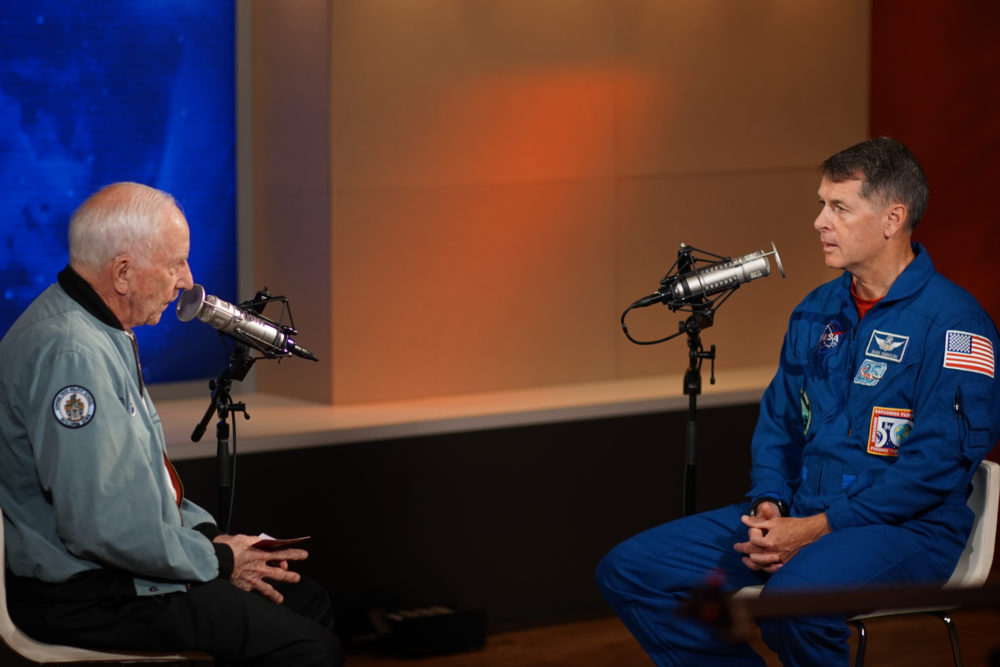 Alfred Worden never planned on becoming an astronaut.
"When NASA had an application process [to become an astronaut], I threw my name in just to see what would happen, and got selected," said Worden, who ended up piloting an Apollo mission to the moon. "Through all those years [before], I never, ever gave the space program a thought."
Years later, Worden's career inspired Shane Kimbrough, who grew up watching his Apollo mission.
"I didn't know if I wanted to be an astronaut, but I wanted to do something like [Worden was] doing—something incredibly brave, things that had never been done before, and just really stretch my boundaries," Kimbrough said.
As part of Houston Public Media's Moonwalk series, the two spoke about attending West Point, their journeys to space and what comes next.
Fifty years after Apollo 11, Moonwalk shares stories of the Apollo missions and their impact on generations of future space explorers. View the full series here.