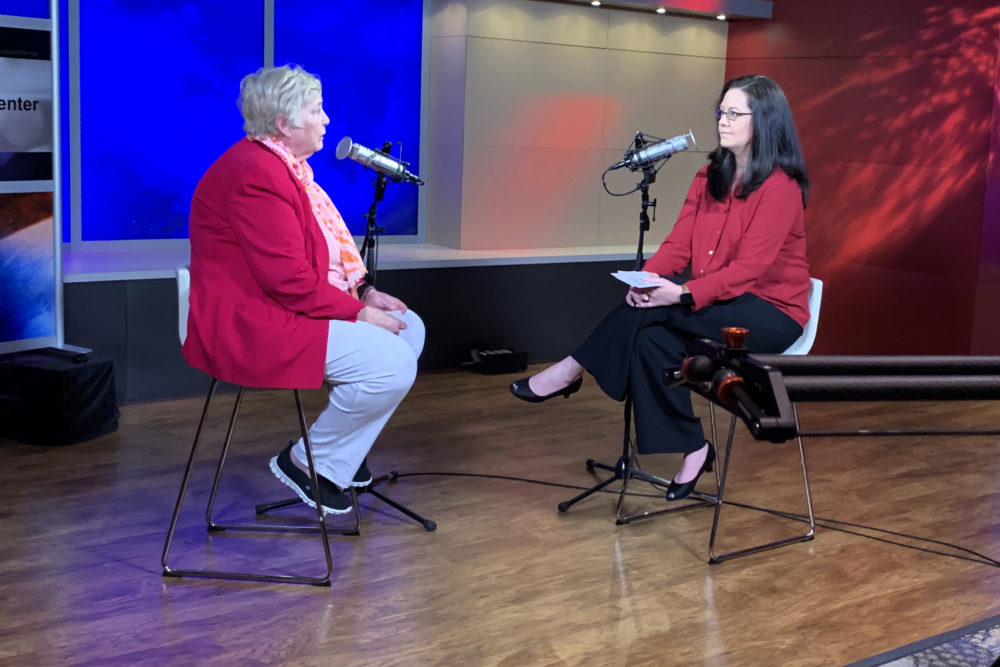 At 25 years old, Poppy Northcutt became the first woman to work in NASA's Mission Control. Now, with the 50th anniversary of the moon landing approaching on July 20, Northcutt spoke with Houston Matters about her experience working in the Apollo program, the future of space missions and sex discrimination in the workforce.
Here are some of Northcutt's most memorable quotes from the interview:
On completing a space mission:
"The mission is not successful until they [land] and they're fine."
On the remarkability of Apollo 11:
"I think it was a great achievement for everybody on the planet, not just those of us who worked over here."
On why space missions are important:
"It raises the technology level of your society in a huge way. I mean, we had a lot of people go into engineering, into math, into science programs as a result of the space program."
On the possibility of a space mission to Mars:
"I've grown a little cynical, I'm sorry to say… I'm not sure our country is focused enough to [get] the funding that is necessary to do those things."
On finding out her coworkers were filming her without her consent:
"That was the Mad Men era. I mean, that's basically what women experienced at that time... Part of what I wanted was to be integrated into the team, and I just figured with some time, they will get past this."
Northcutt also recently revisited the control center to speak with a current female mission control leader, as part of Houston Public Media's Moonwalk series. After spending decades as the only woman in mission control, Northcutt met with Emily Nelson, deputy chief flight director at the Johnson Space Center, to talk about how the role of women in the space program has evolved.
Fifty years after Apollo 11, Moonwalk shares stories of the Apollo missions and their impact on generations of future space explorers. View the full series, here.