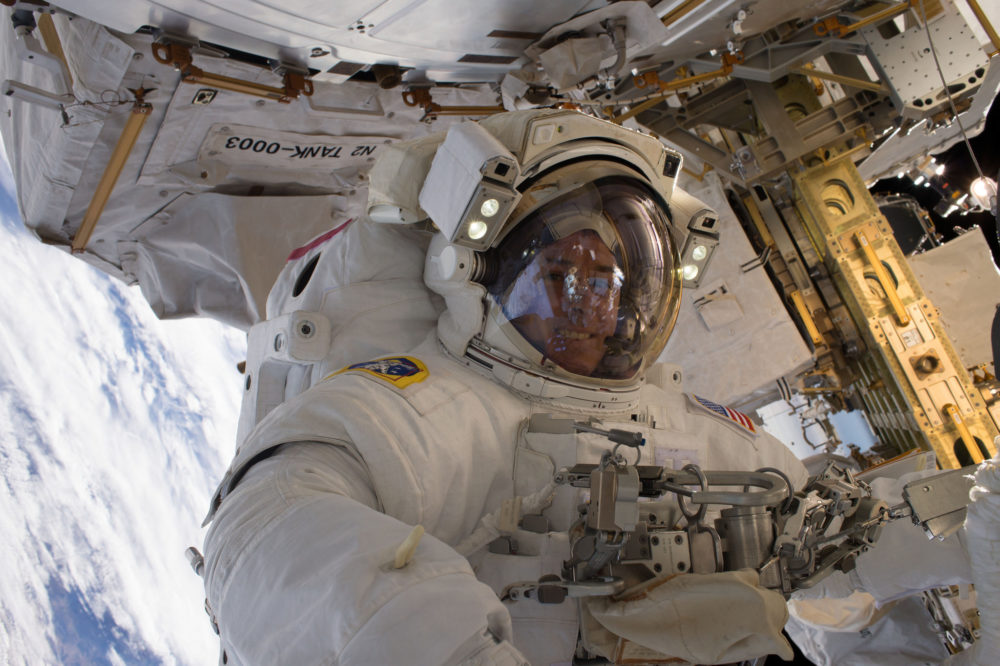 For astronauts floating more than 200 miles above Earth, physically getting to the polls to vote is next to impossible. But thanks to a Texas law implemented in 1997, astronauts can cast their ballots from space.
"Well it's a very special place to be, first of all, for anything and especially to vote," Shane Kimbrough, who voted from the International Space Station during the 2016 presidential election, told News 88.7. "It's a right that we have here, and it was neat to exercise that right from such a unique vantage point and a unique place — and doing it while going 17,000 miles an hour. That's kind of cool too."
Since the majority of astronauts live in Texas, state legislators passed a bill in 1997 that set up a procedure to allow those in space on Election Day to cast their vote from afar. That same year, David Wolf became the first American to vote from space while aboard the Russian Mir Space station.
"For astronauts, the voting process starts a year before launch, when astronauts are able to select which elections (local/state/federal) that they want to participate in while in space," NASA wrote in a post. Closer to election time, a secure electronic ballot is generated by the county clerk's office where the astronaut resides ­— the Harris, Brazoria and Galveston County Clerk's offices have all created electronic ballots for astronauts in the past.
The rest is pretty straightforward: "The local folks [in Houston] sent me an encrypted, secure email with the ballot and then I just filled it out on board and sent it back down via email to the appropriate folks," Kimbrough said. "And that's how I voted."