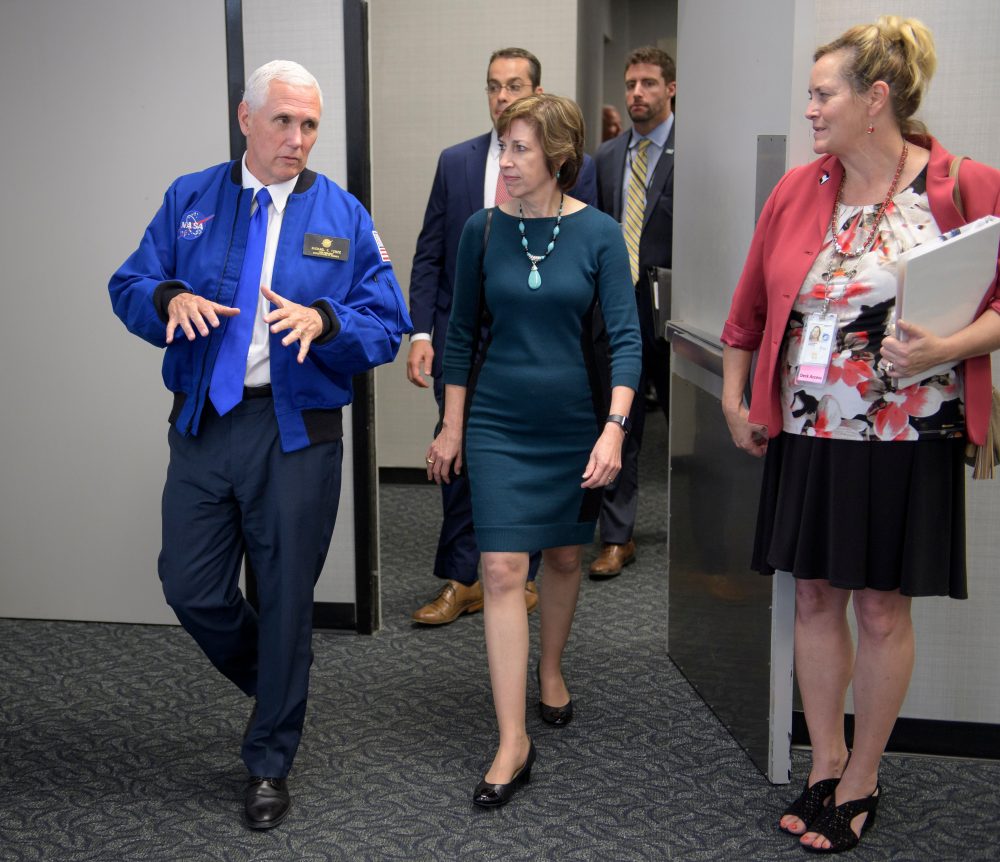 Veteran astronaut Ellen Ochoa is retiring on Friday as director of NASA's Johnson Space Center (JSC) after a five year tenure that has included improvements in how the JSC works in more adaptive ways, an increase of diversity in the workforce and involvement in missions to the International Space Station.
Ochoa joined NASA in 1988 as a research engineer at Ames Research Center and moved to the JSC in 1990 when she was selected as an astronaut.
She became the first Hispanic woman to go to space when she served on the nine-day STS-56 mission aboard the space shuttle Discovery in 1993.
Ochoa started as JSC director in January 2013, becoming the center's first Hispanic director and its second female director. She helped maximize use of the International Space Station and develop the Orion spacecraft for future missions.
Ochoa also emphasized the importance of the JSC workforce including initiatives on diversity and inclusion.
Under her leadership, the JSC started the so-called JSC 2.0, with the goal of advancing human space flight by being lean, agile, and adaptive to change.
JSC 2.0 resulted in the Class 1-E Certification Process, which allows employees to move very quickly through the flight certification process and deliver custom-built hardware only 10 months after receiving project approval.
This process has allowed astronauts to benefit from hardware flown to the space station within months instead of years.
The first one-year mission on the International Space Station of Scott Kelly and Mikhail Kornienko was completed in March 2016. The mission provided valuable information for future human space exploration.
Additionally, with support from the JSC, Space Center Houston opened Independence Plaza in January 2016, showcasing the original Boeing 747 Shuttle Carrier Aircraft, NASA 905, carrying the space shuttle replica Independence.
Veteran NASA engineer Mark Geyer will replace Ochoa.