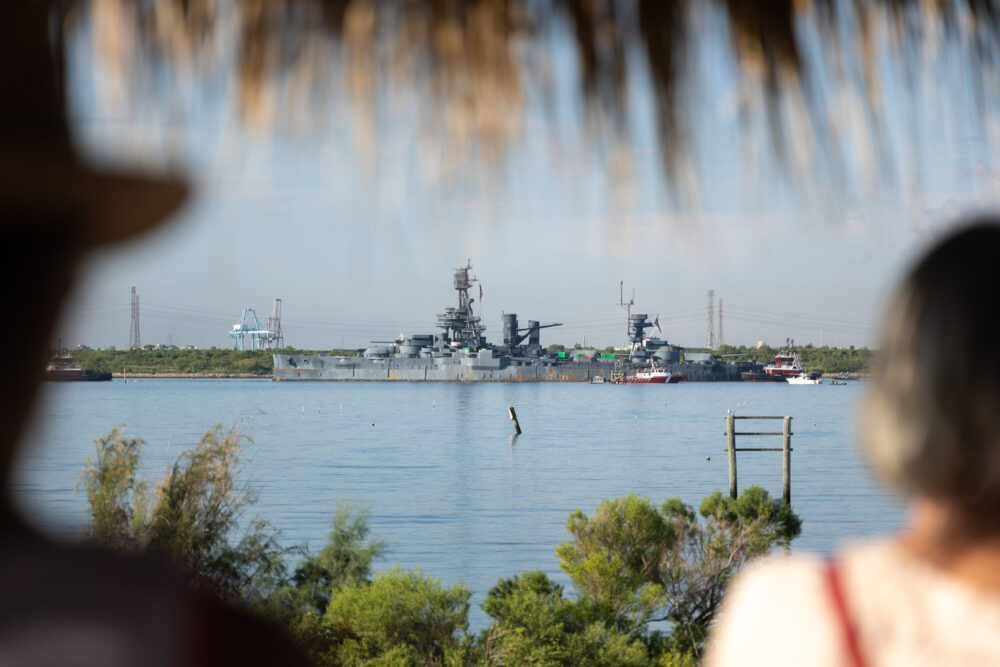 The Battleship Texas, which has been undergoing repairs in Galveston since August 2022, is close to securing a permanent home in the coastal community south of Houston.
The Battleship Texas Foundation, the state-appointed caretaker of the last remaining battleship used in both World War I and World War II, announced Thursday it is working on an agreement with Landry's Inc. to be part of its Pier 21 development in Galveston. Landry's is owned by Galveston native Tilman Fertitta, who also owns the NBA's Houston Rockets.
The Galveston Wharves Board voted last week to authorize a 10-year lease with three 10-year options to be created between the foundation and Port of Galveston, according to foundation president and CEO Tony Gregory.
"This is the location we've always wanted," Gregory said. "We feel confident it's the best location for attracting the most visitors. The more visitors we have, the more we can pay for our own maintenance, which the state of Texas is hoping we'll do."
The warship was located for nearly three-quarters of a century at the San Jacinto Battleground State Historic Site, across from the San Jacinto Monument, in La Porte. It was moved last August to Gulf Copper shipyard in Galveston, where it has since been dry-docked while undergoing $60 million in hull and superstructure repairs, with that funding coming from the state.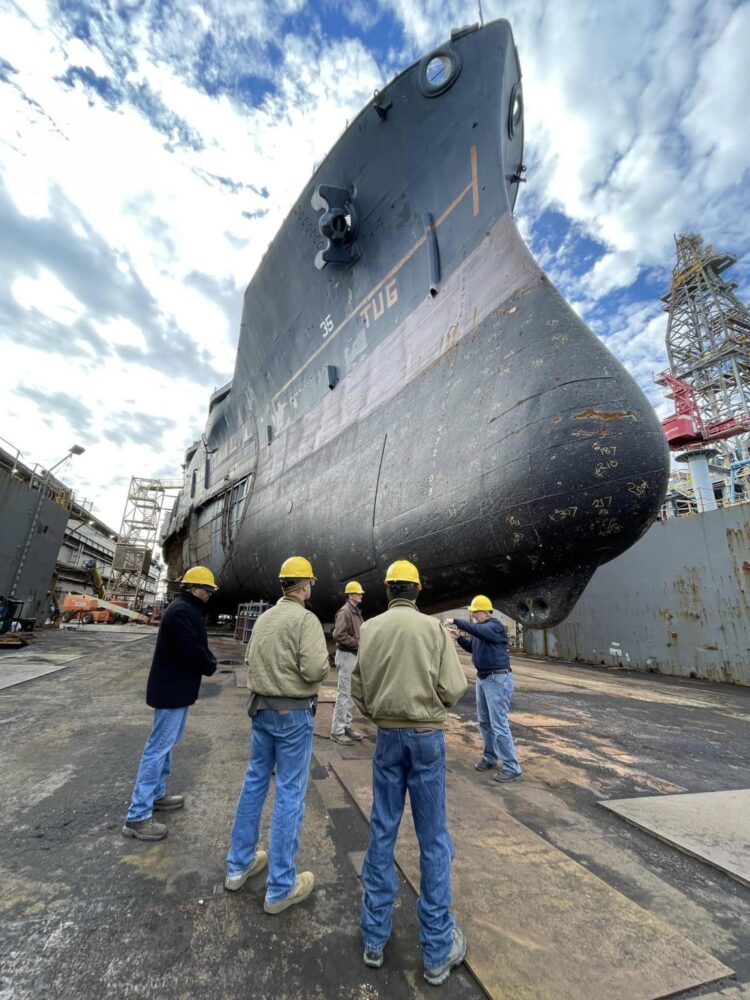 Returning to its previous location is not an option for the Battleship Texas, because its annual number of visitors there had been too low for financial feasibility, foundation chief operating officer Bruce Bramlett previously told Houston Public Media.
The foundation is launching a $15 million capital campaign to pay for new home port infrastructure and a series of upgrades that will transform the Battleship Texas into a "state-of-the-art visitor experience," it said in a news release. The plan is to install air conditioning and restore 60 unique spaces featuring interactive and technology-driven exhibits, augmented reality and holograms and guided tours.
The Battleship Texas Foundation also plans to expand its "Overnight Education Program." Before its restoration project, the ship hosted about 4,000 children per year as part of the program so they could get a sense of what sailors experienced during World War II.
"We look forward to bringing the battleship to her new home at Pier 21 and reopening as a world-class educational museum honoring our veterans and the storied history of the Battleship Texas," said Matthew Pham, the vice president of development for the foundation.