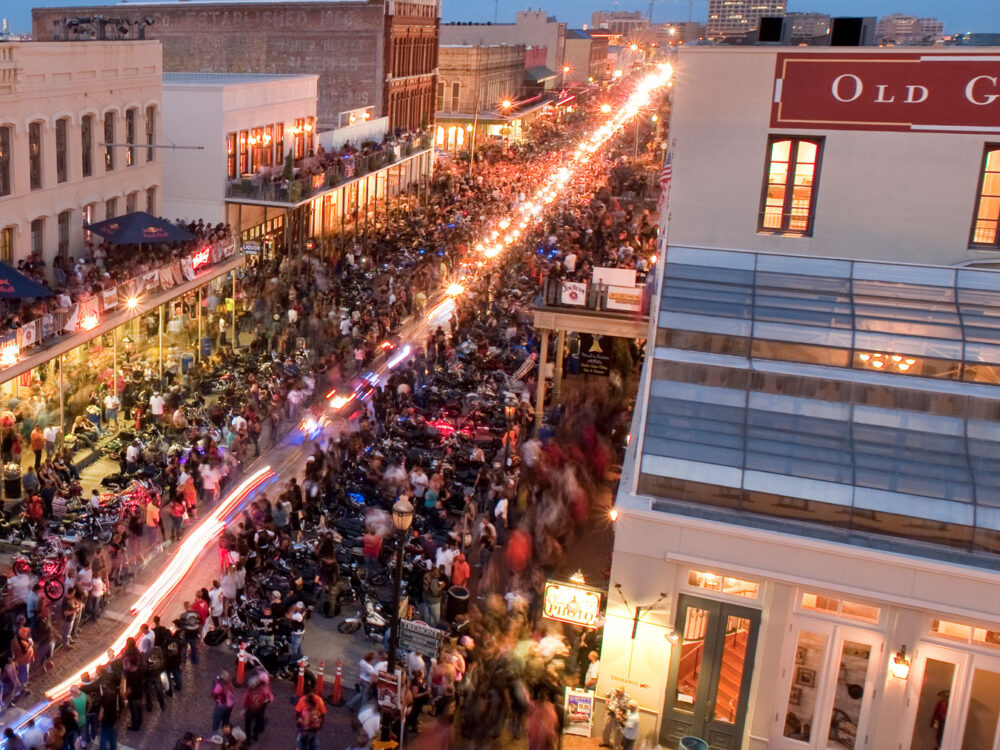 Five people were injured during a shooting at an annual motorcycle rally in Galveston on Saturday.
The reputation of Galveston's longtime Lone Star Rally has been tainted in recent years by an uptick in crime amid one of the island's biggest events of the year that attracts around 500,000 riders annually. The event Saturday escalated when police responded to a call around 11 p.m. of shots fired on The Strand in downtown Galveston. Police detained 20-year-old Peddis Ray, a Hitchcock resident at the scene.
At the time of his arrest, Ray was in possession of a firearm, according to the Galveston Police Department. Ray has since been charged with six counts of aggravated assault with a deadly weapon. Each count of assault carries a bond of $100,000.
"Unfortunately, we believe this incident is related to ongoing gun-related violence in Galveston County, and nothing has shown it is related to the rally itself," Balli said.
"The suspect claims to be a member of a local gang and we believe the investigation will show the suspect was targeting rival gang members," he said.
A response to apprehend the shooter was quick because of an already-increased police presence at the event Saturday evening. Texas Rangers, Texas Department of Public Safety, and the Galveston County Sheriff's Office also responded to the incident.
Six people were wounded by the gunfire at the scene Saturday. One of the victims sustained minor injuries and five were transported to the trauma center at The University of Texas Medical Branch at Galveston. All victims transported to the hospital remain there and are expected to make full recoveries, according to the Galveston Police Department.
The accident comes after three were reportedly killed in accidents associated with last year's biker rally, according to The Daily News. Officials last year said the annual rally would get more police presence and safety measures for the high-volume event.
In 2018, four people died after being involved in motorcycle crashes and sustaining injuries during the Lone Star Rally in Galveston. A series of other motorcycle crashes on the island in years prior had resulted in more deaths during the biker rally.