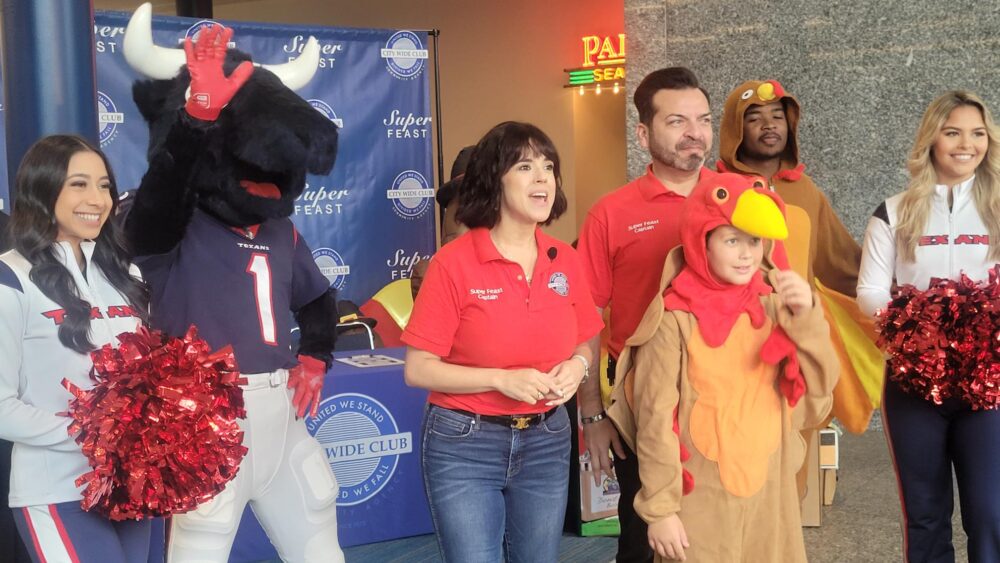 A local organization and Texans cheerleaders are collecting turkeys for the 45th Thanksgiving Super Feast through a drive-up at the George R. Brown Convention center.
Over 25,000 individuals, families, seniors and veterans are expected to attend the Super Feast this Thursday. The Super Feast is a holiday meal event for those who are underprivileged. While the event will mostly serve hot food for the underprivileged, organization leaders say they will also provide haircuts, medical care, clothing, and food baskets.
"We do [the Super Feast] annually every year, we just love to come out and support the City of Houston and... providing families with food on the table for Thanksgiving," said Haley Kendrick, one of the Texans cheerleaders helping out at the convention center.
Nicole Lopez is a spokesperson for City Wide Club, the organization that hosts the event. She said a tighter supply chain and an increase in demand means they need to collect more donations.
"Back in the day, it used to be a lot of homeless but now we're seeing families from all across the city struggling with the ability to bring in food for their families and so we're seeing them come through the doors here at the George R. Brown as well," she said.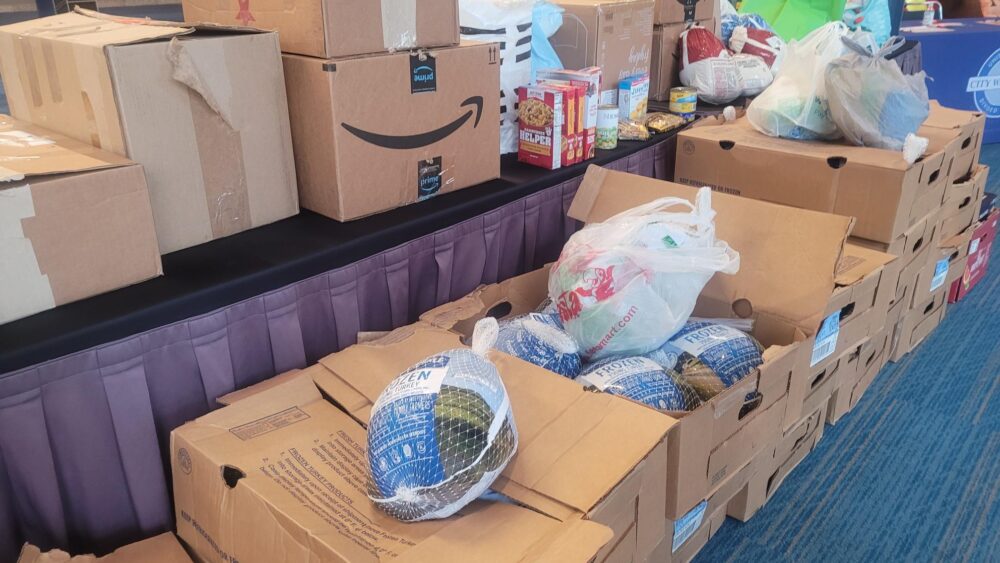 There was one individual today who donated 75 turkeys, which is the most one individual has donated this year, Lopez said.
"When we see donations of that size it is our corporate donors, but we had an individual just come in and his truck had pallets full of turkeys and it's one of the largest donations that we've seen here this year."
Lopez said as of this morning, they still need 1,500 more turkeys, but she also said any non-perishable foods are also we
lcome. She said they will be collecting donations in front of the convention center until 7 p.m. on Monday.There are also some grocery stores serving as drop-off locations throughout the Greater Houston area listed on a social media post from City Wide Club. Volunteers can also sign up to help for this feast and future events on their website.