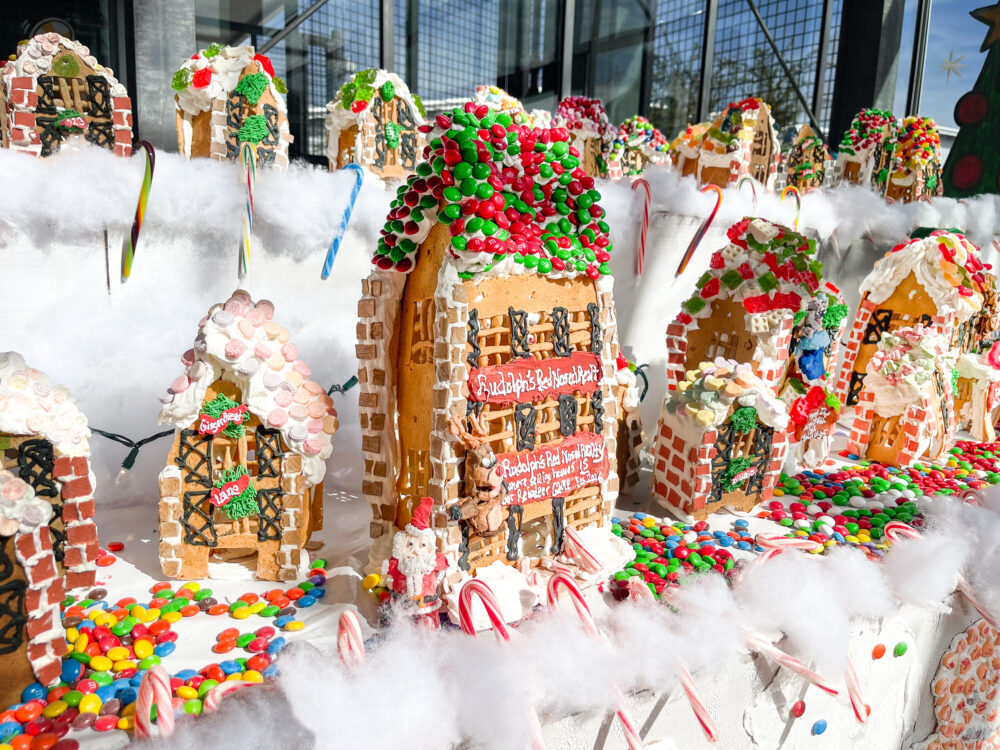 Jon Lovitch doesn't even try to sugarcoat the story of how he became a record-setting builder of gingerbread houses.
He said he first put a gingerbread village together in 1994, when he was 17 years old and working at a hotel restaurant that made the edible holiday decorations every year. Lovitch asked if he could do it and then lied about having experience creating gingerbread houses, he said, and "got lucky" that they "somewhat came out OK."
"I was really excited right away by the way people reacted to it. That was what got me hooked immediately," he said. "I was really, really intrigued and fascinated and happy with how people reacted to it. There were all these people taking pictures with it. I saw families taking pictures with their kids in front of it.
"In the '90s, that was a big deal," Lovitch added. "There were 24 shots on the roll (of film), and you had to wait a week to get them back."
Lovitch, now 47 and the Guinness World Record holder for "largest entirely edible gingerbread village" at 1,251 individual houses, hopes his latest creation gets similar reactions and inspires lots of Houston-area families to take lots of their own photos. He has brought one of his "GingerBread Lane" villages to the Houston Farmers Market, 2520 Airline Dr., where it opened to the public Friday and will be on display from 8 a.m.-8 p.m. nearly every day through Jan. 14.
The free gingerbread exhibit in Houston, called "The 12 Days of Texas," is made up of about 550 gingerbread houses and includes Lone Star State themes such as a boot shop, cowboy hat shop and "Armadillo Antiques." It covers nearly 400 square feet and is the centerpiece of a series of holiday decorations at the Houston Farmers Market, where there is a 40-foot-tall Christmas tree made of lights being unveiled Friday night.
Todd Mason, the principal of MLB Capital Partners, which owns and operates the longstanding and recently redeveloped urban farmers market, said Santa Claus also is set to make an appearance Friday night. A series of outdoor Christmas movie showings are scheduled for the holiday season as well.
As for the gingerbread village, Mason said about three hours after it opened that it already was getting visits from curious shoppers who appeared to like what they saw.
"It looks great," Mason said. "You really have to come out and see it. It's really fantastic."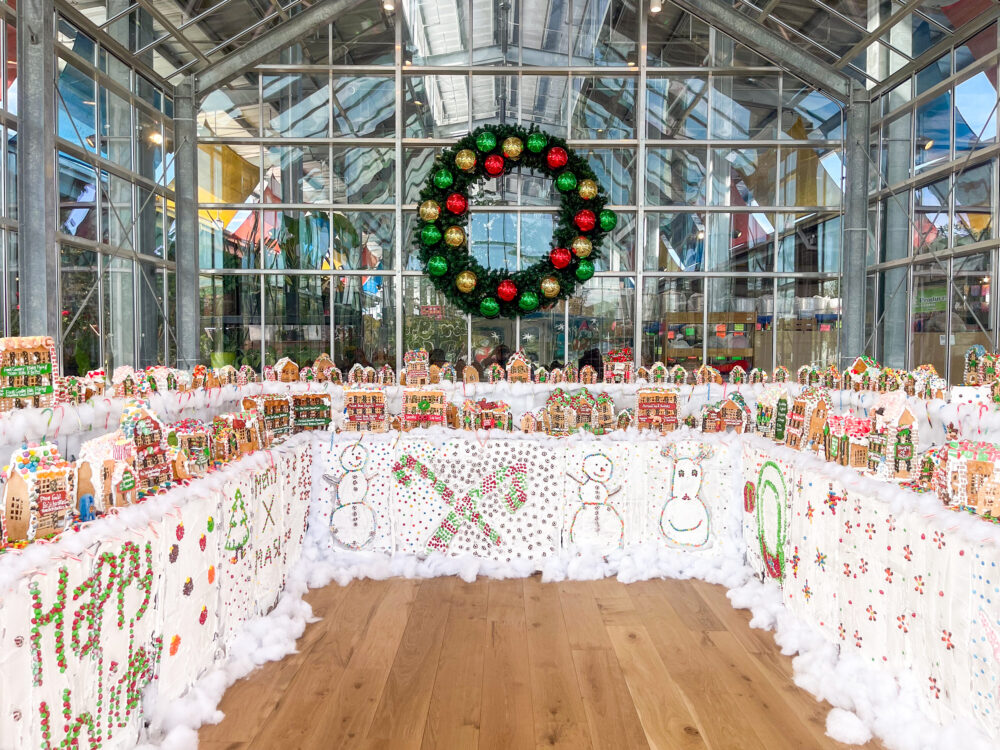 While "The 12 Days of Texas" is made from home-baked gingerbread, icing and an assortment of candy, Lovitch said it's for viewing enjoyment only and not to be eaten. He makes most of the gingerbread structures at his home in New York and drives them to their display destinations, with GingerBread Lane exhibits also appearing this holiday season in Kansas City, Missouri; New York and Philadelphia.
Creating the villages is a year-round undertaking, according to Lovitch, who said he left his job as a hotel executive chef in 2015 to focus full-time on what had been a "side hustle." He's been told his creations taste good, and visitors to his home often say it "smells so amazing."
But Lovitch said he refrains from snacking while he's crafting.
"I never eat gingerbread," he said. "My standard line is, 'There's not enough tequila in Mexico to get me to eat this stuff.' I'm so over it. If someone was to present to me a really nice, bakery-made, scratch-made, buttery gingerbread, I might eat it. I might even enjoy it."
Lovitch, who grew up in Missouri, said he came to enjoy Texas and its family-friendly atmosphere after creating gingerbread villages for Santa's Wonderland in College Station from 2018-21. This year is the first time one of his villages has appeared in Houston, where he will lead gingerbread house-making workshops on three different days during December.
The 90-minute workshops, which cost $25 to attend, will be held from 10 a.m.-5:30 p.m. Dec. 3 and Dec. 16 and from 3:30-9 p.m. Dec. 20. Spots can be reserved online.
After the GingerBread Lane exhibit closes on the night of Jan. 14, Lovitch said Houston-area residents are welcome to take the individual gingerbread houses home with them, free of charge. They can be preserved indefinitely by applying a clear sealant, he said.
Lovitch also suggested a more Texas-like way to handle his gingerbread creations once the holiday season is complete.
"I'm encouraging people, because I know it's a big part of the culture down there, to take it out in a field and blow it away," he said. "If it's a nice safe area and nobody's around, and you're doing it safely and legally, take your firearm, take the gingerbread house, take it out in the field somewhere behind grandma's barn or whatever, and blow it to smithereens and let the birds and squirrels have a good ol' time with it afterward. Blow it away. I'd love to see a video."