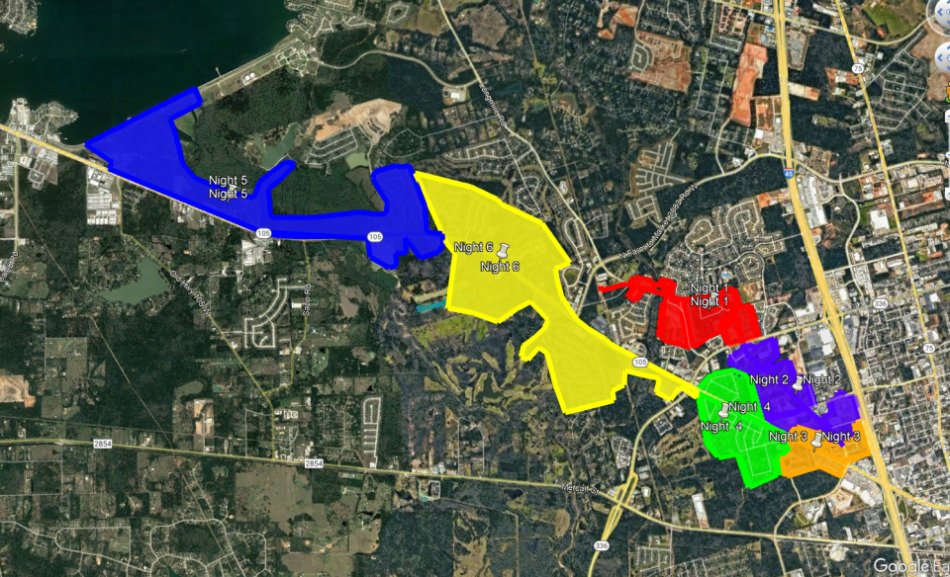 Conroe residents will undergo a series of power outages until Nov. 5 while power lines receive upgrades.
Entergy Texas scheduled reliability upgrades to improve reliability and reduce the length of potential outages in the future, the energy company said in an announcement.
"The Conroe area is experiencing tremendous economic development, and these upgrades will improve reliability and ensure the community has the necessary capacity to support the growth we're seeing," Latisha Thomas, Entergy Texas customer service manager said in a statement.
No outages will be scheduled for Oct. 31 because of Halloween festivities, according to the city.
Outages will occur in stages, so individual customers are only impacted once during the Oct. 30 through Nov. 5 timeframe. The scheduled outages will start around 8 p.m. each day and could last up to eight hours at a time, according to the city.
Entergy Texas customers who will be impacted have already been notified of the upcoming outages.
The upgrades will be along Longmire Road and Highway 105 from I-45 to Dam Site Road in Conroe.
The city is encouraging residents to put together emergency supply kits in preparation of long-lasting power outages, with flashlights, battery powered radios, first aid kits and cell phone battery chargers.