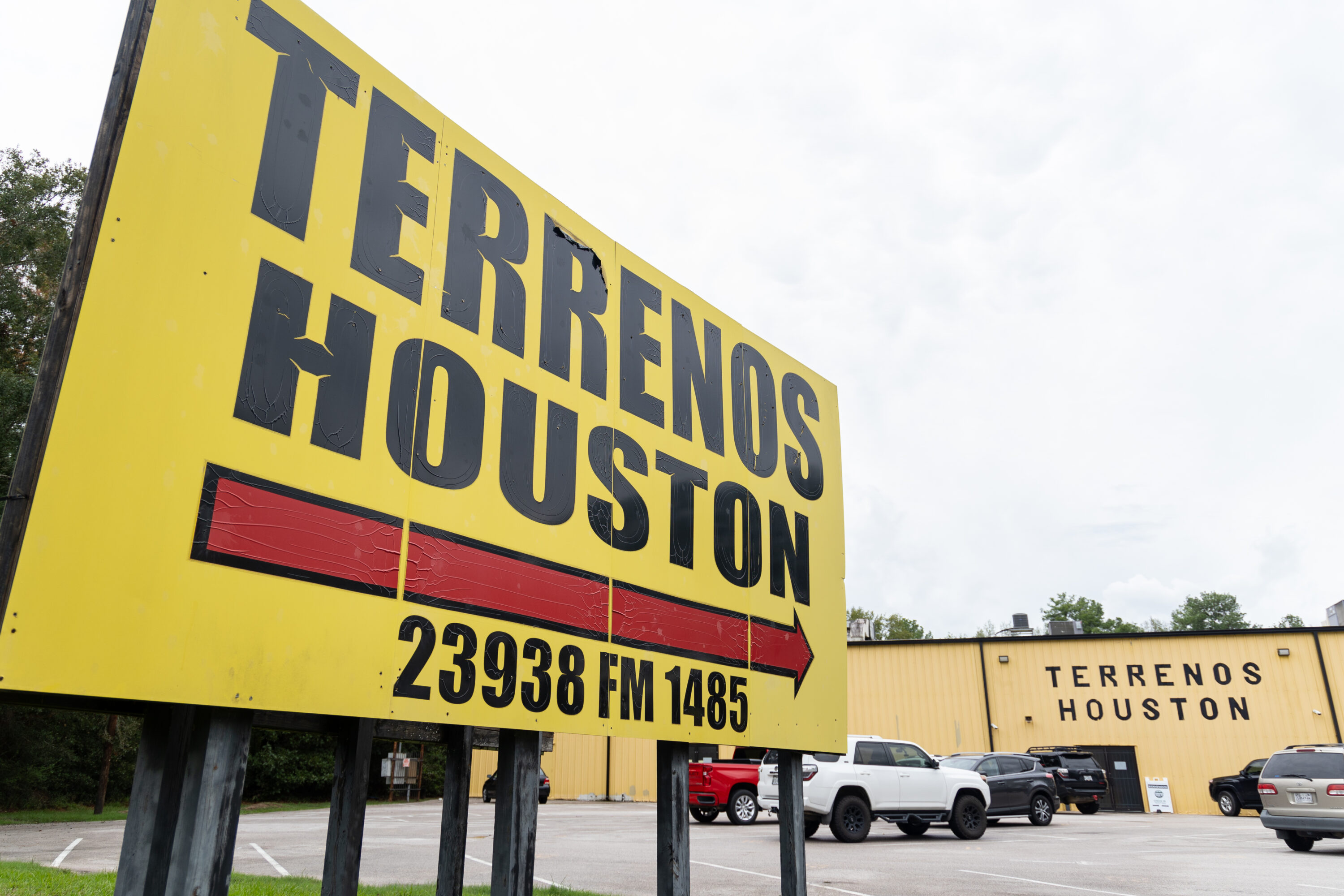 The developer of a residential community near Houston pushed back against allegations claiming that the company was creating a safe haven for crime, drug cartels and undocumented immigrants during a tour of the development with a handful of state lawmakers on Thursday.
Over the last few weeks, Colony Ridge, a 33,000-acre development about 40 miles northeast of Houston near New Caney, has been targeted by right-wing media and conservative state officials who've claimed the area has suffered from rampant crime at the hands of cartels and undocumented immigrants.
Trey Harris, who owns the development alongside two other family members, continued to refute these claims as he guided four members of the Texas House of Representatives — Houston Democrat Christina Morales, Deer Park Republican Briscoe Cain, Spring Republican Valoree Swanson and Smithville Republican Stan Gerdes — on a tour of the community on Thursday.
"To see them take action, or propose action, off of rumors and lies — that was disappointing," Harris said. "That's why we wanted the legislators to actually come to the neighborhood and actually see for themselves what's here."
Harris says the "vast majority" of people who purchase land through Colony Ridge do so using Texas or U.S. identification. He acknowledged that the company does sell to people who aren't citizens, but added that everyone is required to provide at least two forms of identification before the purchase can be processed.
Terrenos Houston, a sister company of Colony Ridge in Liberty County, primarily markets to potential Spanish-speaking customers. During Thursday's tour, Harris said that the company's marketing efforts are focused on the Houston area, and refuted claims that the developer was specifically targeting undocumented people.
"They make it sound as if I drive a school bus to Mexico City and load it up, and then bring them all back to Liberty County, which is not true," Harris said.
As of now, there are no state or federal laws prohibiting the sale of land to people who are undocumented.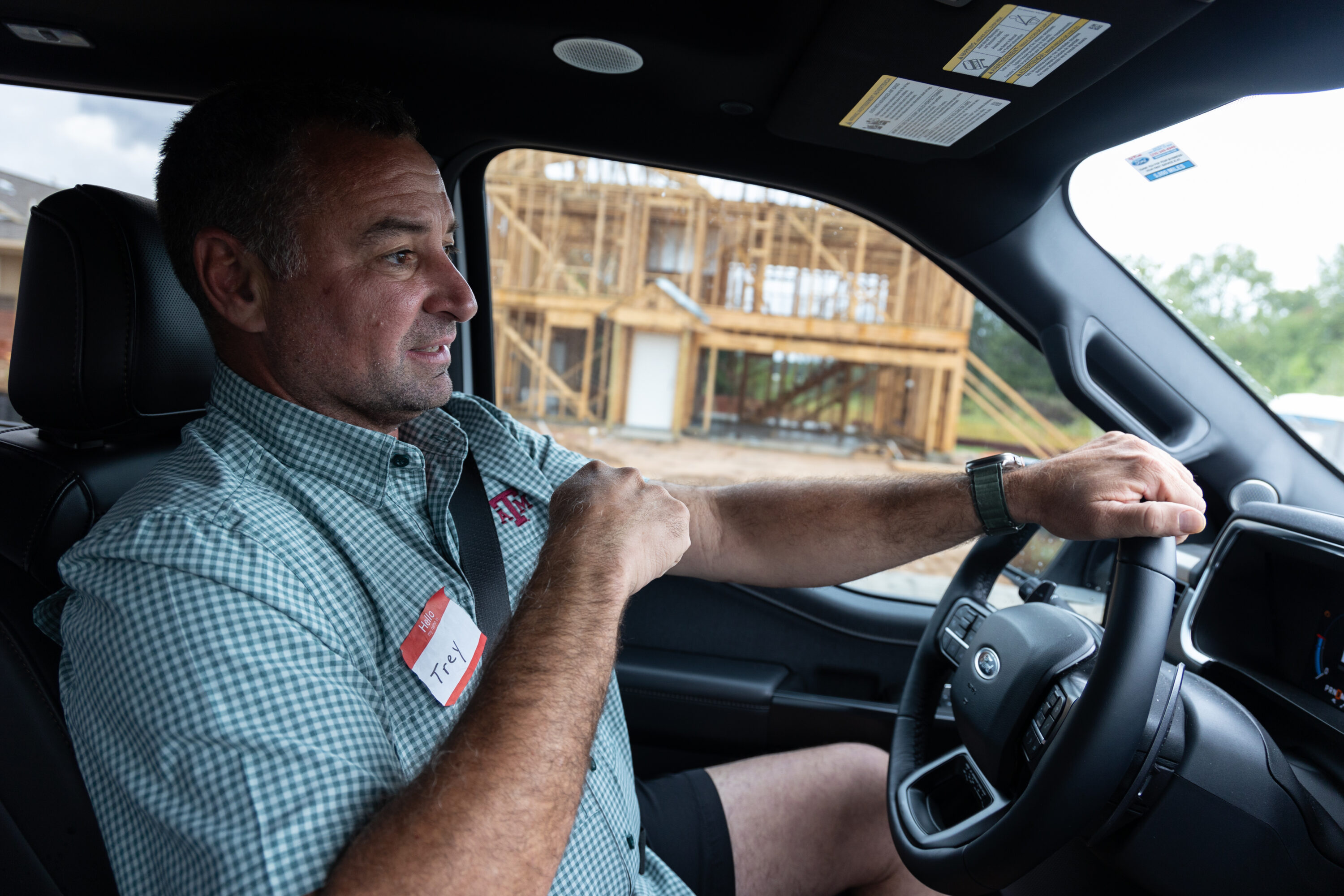 This comes after four Republican state representatives — Steve Toth, Nate Schatzline, Brian Harrison and Tony Tinderholt — sent a letter to Gov. Greg Abbott on Wednesday urging him to consider placing Liberty County under a state conservatorship to "clean up and clean out Colony Ridge."
Liberty County Judge Jay Knight didn't immediately respond to a request for comment.
One day after the letter was published, Abbott announced his priorities for the upcoming third special legislative session. Among his priorities, which include a focus on school vouchers and the creation of a state deportation force, is potential legislation concerning "public safety, security, environmental quality, and property ownership in areas like the Colony Ridge development," the announcement read.
However, those who toured the community on Thursday left with a different impression of the development.
"Seems like a normal neighborhood," Rep. Morales said. "I do not think this is anything we should be worried about or using up taxpayer dollars to talk about."
"From what we've seen, it looks a lot like places you might see in East Texas," Rep. Cain added. "It looks a lot like my family's place in Louisiana."
After Thursday's tour, Harris said he was hopeful that the officials who showed up would recount their firsthand impressions of the development once the third special session begins on Monday.
"I think the little tour today was very beneficial for the ones that actually showed up and I think they'll have a big impact on the rest of the state legislators," Harris said. "I think that's going to make a difference at the state level."