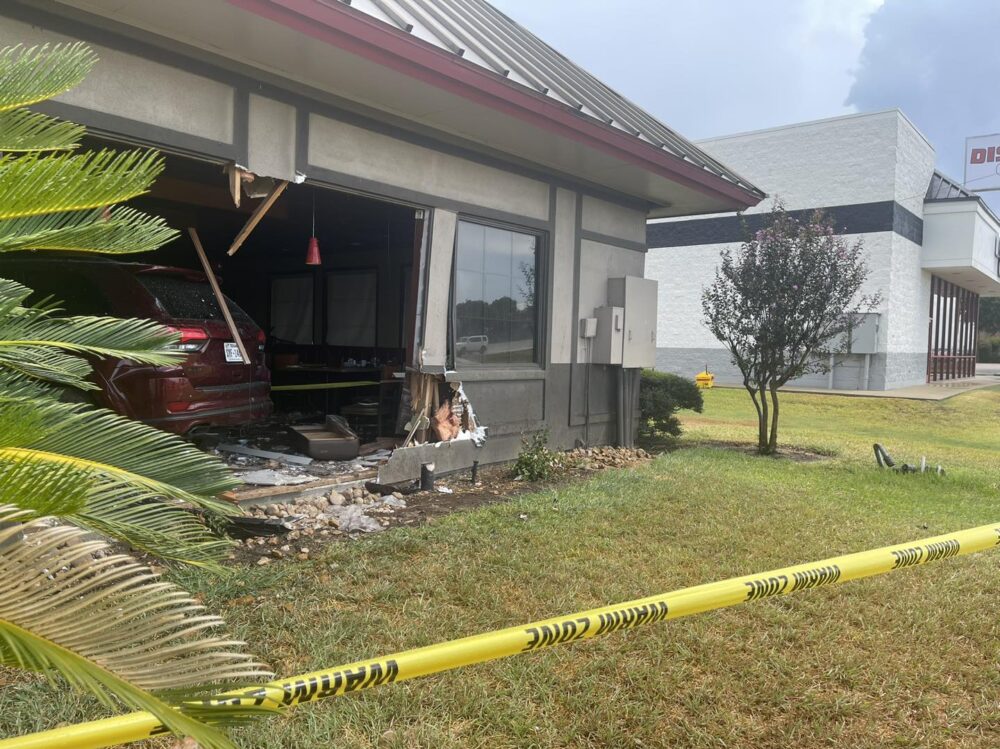 A man slammed his SUV into the dining room of a Houston-area Denny's on Monday, injuring nearly two dozen people and disrupting a Labor Day meal for many others.
A total of 23 people were injured and 20 were transported to hospitals as a result of the crash, which occurred shortly before 11:30 a.m. Monday at the Denny's location at 27960 Southwest Freeway in Rosenberg, a suburb about 35 miles southwest of Houston, according to the Rosenberg Police Department. Lt. Suni Jugueta said none of the injuries were life-threatening, with some of the victims sustaining broken bones.
The 30-year-old driver of the red Jeep SUV was uninjured, according to Jugueta. She said the man did not show signs of intoxication and was cited for a traffic violation, with additional charges possible pending the outcome of an investigation into the crash.
Speed and wet road conditions likely were factors, Jugueta said.
Those injured range from 12 to their 60s in terms of age, according to Jugueta.
"All injured parties were conscious at the time they were transported (to hospitals)," Rosenberg Police Chief Jonathan White wrote in a Monday social media post.
Denny's corporate office did not immediately respond to a request for comment about the crash and its impacts to the restaurant, which is located just north of the Southwest Freeway access road. A drainage ditch separates the road from the building, with the driver of the SUV having gone through the restaurant's south wall and into the dining room.
Jugueta said the damage to the building was "extensive."