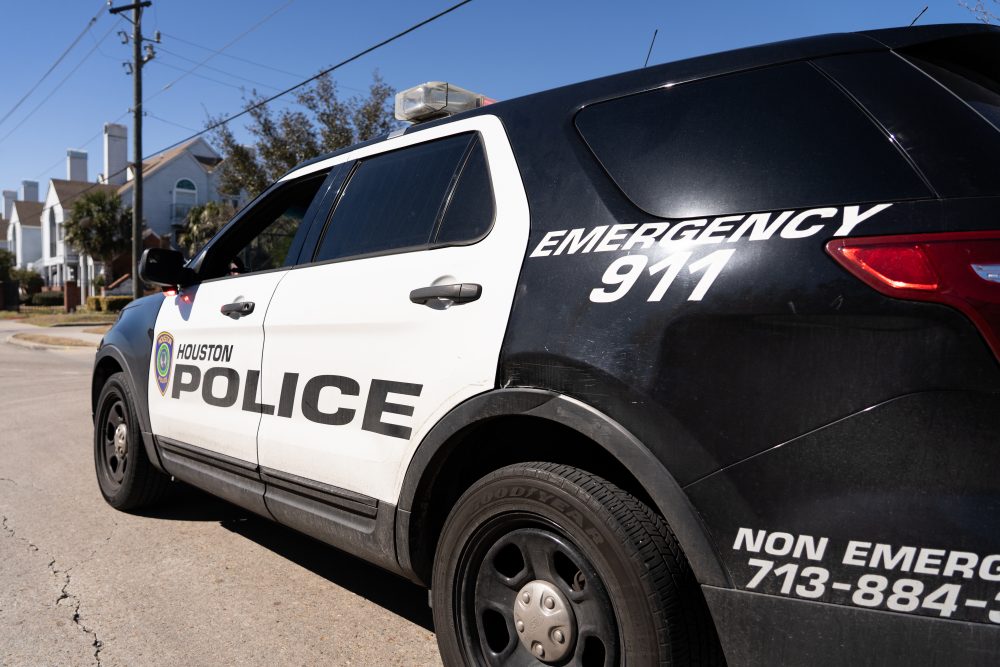 A 3-month-old boy died Tuesday afternoon after being left unattended in a parked car in Southeast Houston, according to police.
The boy's mother had gone inside the Harris Center for Mental Health and IDD Services, 5901 Long Dr., along with another child who is 4 years old, said Houston Police Department Assistant Chief Yasar Bashir. The mother later returned to the vehicle, found her baby unresponsive and brought him inside the healthcare facility, where nurses and paramedics administered CPR, according to Bashir, who said the baby was subsequently transported to a hospital and pronounced dead.
No criminal charges had been filed against the mother as of Tuesday evening, with Bashir saying the boy's mother and father, who arrived at the scene after authorities, were cooperating with detectives. Bashir said it was yet to be determined how long the infant was alone in the car and whether he was left intentionally, along with whether the air conditioning was running or any windows were rolled down.
"We have a lot of work to do here," Bashir said.
Whether any criminal charges are filed depends on the outcome of the investigation and the results of an autopsy on the baby, which will determine his cause of death, Bashir said.
RELATED: Houston woman wanted for arrest after her young sons were rescued from hot vehicle at Target
The family arrived at the healthcare facility at some point after noon Tuesday, according to Bashir, who said police were called to the scene at about 3:25 p.m. Temperatures in Houston reached triple digits on Tuesday afternoon, like they have for much of the last two months.
Assist. Chief @BashirHPD Briefing on Child Death Investigation https://t.co/hRuHqxSD5O

— Houston Police (@houstonpolice) August 8, 2023
There previously had been at least three heat-related deaths in the Houston area this summer. A 46-year-old Houston man died June 16 after collapsing at an outdoor construction site in Fort Bend County, a 67-year-old Houston man who lived in a home without air conditioning died June 24 and an 89-year-old Webster man died July 14 after being found unresponsive on a sidewalk at his apartment complex.
"Houston gets very hot," Bashir said. "Under no circumstances should you leave a child in the car, not even for a moment. Don't think the AC is going to work out fine, or if you roll down the window, that's going to be fine. It gets very hot. Especially an infant or a child, the body temperature goes up very quickly."