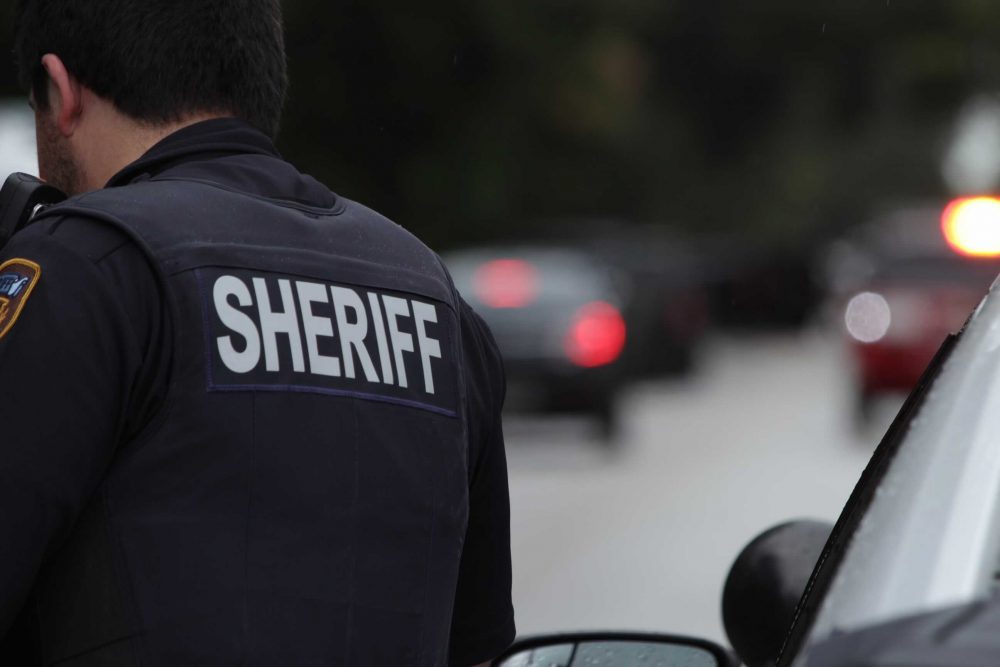 Bond has been set at a total of $600,000 for a Houston-area man accused of killing three people in a golf cart during a Sunday morning crash in which alcohol is suspected of being involved.
Cypress resident Daniel Rivera, 21, was arrested Sunday and charged with three counts of murder in the deaths of Fraser Anderson, Christopher Scandridge and Jacob Wnuk, who were between the ages of 37 and 41, according to Harris County Sheriff Ed Gonzalez. He told reporters at the scene that the three men were riding in a golf cart when it was struck by a black Cadillac Escalade allegedly driven by Rivera, who is accused of being drunk and running a stop sign at the intersection of Greenhouse Road and Towne Lake Parkway at about 3 a.m. Sunday in Cypress.
A child was in the SUV at the time of the crash but was uninjured, according to Gonzalez, who said Rivera and a woman who also was in the vehicle were taken to a hospital with non-life-threatening injuries.
"It was a devastating crash," Gonzalez said.
A Harris County magistrate judge on Sunday night set Rivera's bond at $200,000 for each murder count, according to Harris County court records, which show that the Harris County District Attorney's Office requested a $1 million bond for each count.
RELATED: Bond revoked for man accused of intoxication manslaughter in Galveston golf cart crash
The defense attorney representing Rivera did not immediately respond to an email Monday seeking comment.
Two of the men in the golf cart were pronounced dead at the scene of the crash, and the third died later Sunday at a hospital, according to Gonzalez.
RELATED: Galveston officials to address golf cart safety in wake of fatal collision
Court records show that Rivera lives about 5 miles north of where the collision occurred.
If he posts bond and is released from jail, Rivera must obtain an alcohol monitoring device within three days and is prohibited from going within 50 feet of "any nightclub, bar, or establishment where alcoholic beverages are primarily sold," court documents show. He also would be prohibited from using or possessing any alcohol or drugs and would need to get permission from the court before driving a vehicle.