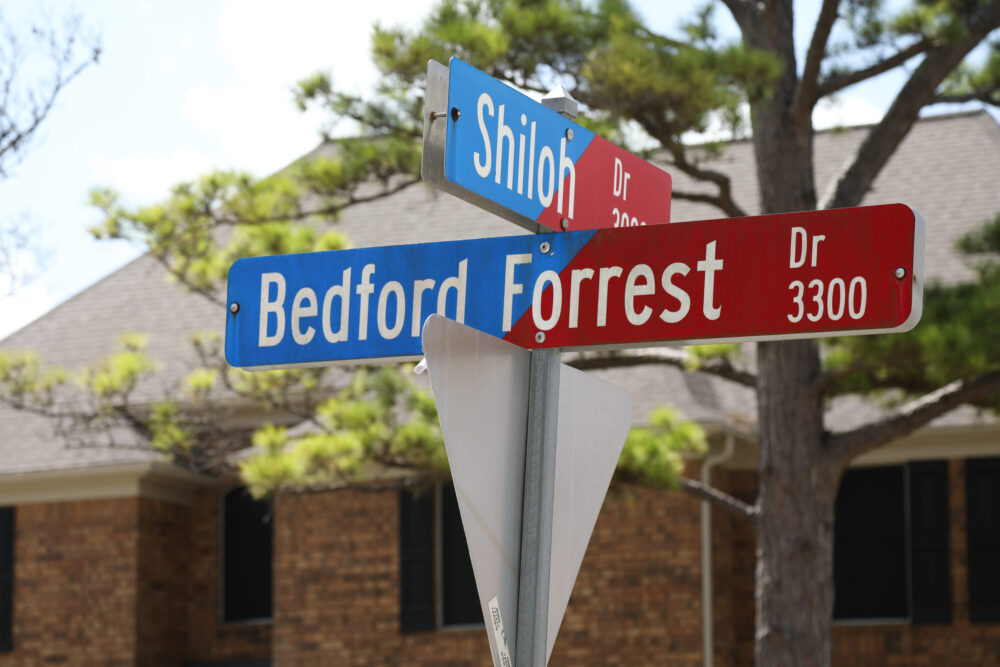 Rodney Pearson bought his Missouri City home in 2006 and told city council members last week that he loves his community, loves his neighbors and loves the street where he lives.
But he does not at all like the name of his street in Vicksburg Village of Shiloh, a small neighborhood in a suburb southwest of Houston. Bedford Forrest Drive is named after Nathan Bedford Forrest, a Confederate general during the Civil War who later become the first Grand Wizard of the Ku Klux Klan.
Pearson, who is Black, led a petition drive among his fellow property owners on the street to have its name changed to Liberty Way Drive. The initiative was unanimously approved last week by the Missouri City Council, and when the change goes through, Pearson will no longer have to look at a street sign – or a bill in the mail or his own driver's license – that serve as reminders of a painful past for fellow African Americans.
"We're working hard to wipe off the stains," Pearson told city council members before they voted, "and this is one stain we can wipe off."
The street name change was one of two approved last week by the Missouri City Council, which also granted a petition to change Bedford Forrest Court in the same neighborhood to Liberty Way Court. The latter petition didn't quite have enough signatures to meet the requirements outlined in an existing city ordinance – which allowed such name changes with at least 70 percent consent from property owners on a given street – so council members also voted to amend the ordinance by lowering the threshold to 60 percent.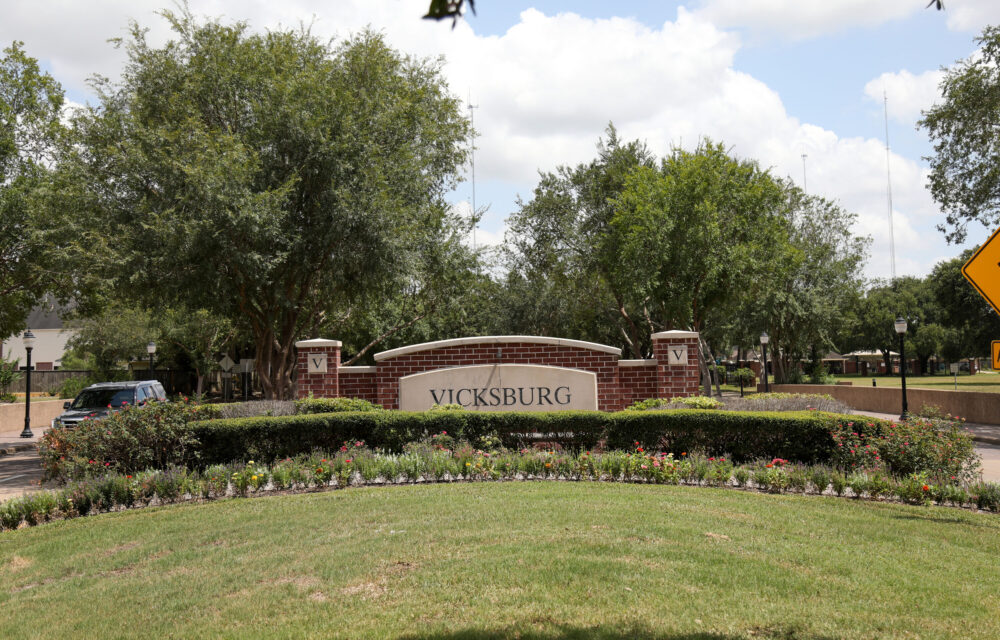 District B council member Jeffrey Boney, who also is Black and represents the area where Vicksburg Village is located, said he previously led an ordinance amendment in 2020 that lowered the threshold from 90 to 70 percent, in order to accommodate constituents who had expressed an interest in changing their undesirable street names. That enabled other homeowners in the neighborhood to submit 2021 petitions to change Confederate Drive, Confederate Court and Confederate South Drive to Prosperity Drive, Prosperity Court and Prosperity South Drive, respectively.
Boney called the original street names in the neighborhood, where many are Confederacy-themed, embarrassing for a subdivision where there is a mix of white, Black, Hispanic and Asian residents, much like Fort Bend County at large. He also said it's a quality-of-life issue in a diverse part of Greater Houston where traces of pre-Civil War slavery remain.
A master-planned community to the south of Vicksburg Village, called Sienna, used to be called Sienna Plantation until the name was changed in recent years.
"You want to say how exciting it is," Boney said of the street name changes, "but to have them named after these individuals in the first place is disheartening. You have to ask yourself why. Why would you name a community after such a dark part of history?
"I consider (the changes) to be a win for the community and for the city of Missouri City," he added. "Because that's not the type of messaging, not the type of path forward we want to have in Missouri City. We want everyone to feel welcome and included. We want there to be unity in our community."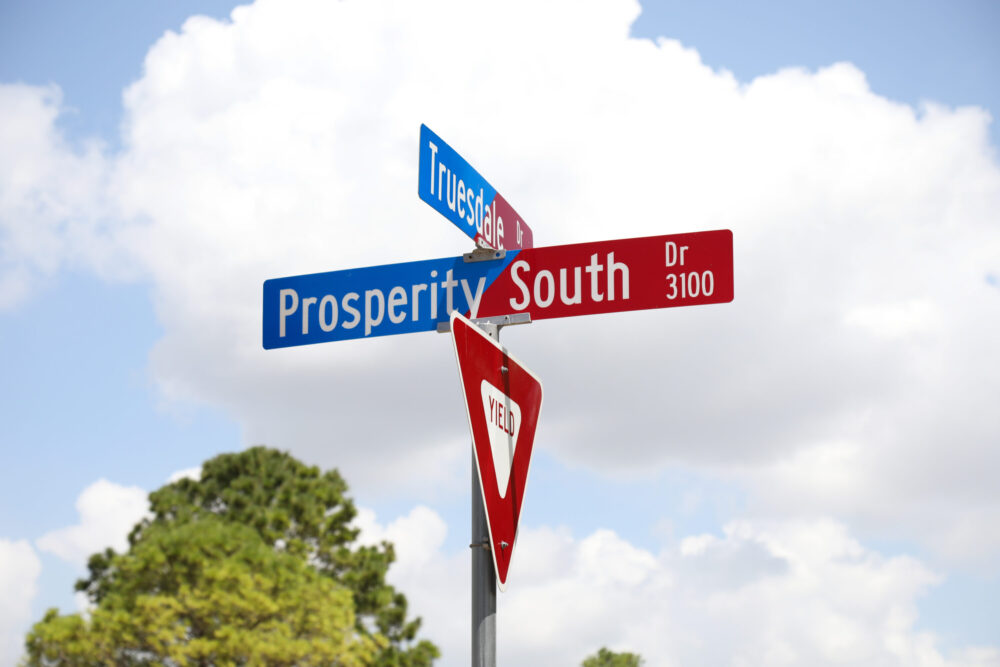 The changes also have the support of U.S. Rep. Al Green, a Democrat who represents the area. He has personally covered the costs associated with each of the last four street name changes in Vicksburg Village and said he is willing to cover more in a neighborhood that also includes Bull Run Court, a reference to the first battle of the Civil War, as well as Stonewall Court and Beauregard Court, which are named after other Confederate generals.
Boney said while Missouri City leadership is supportive of street name changes in the neighborhood, those efforts must be initiated by property owners on those streets. He pointed out that not every homeowner on the five streets that have petitioned for the name changes were supportive.
"I think it is appropriate that we do this. We should not honor the enslavers and revile the enslaved," Green said. "... There will be a great day of celebration when we actually put these (new) street signs up."
Vicksburg Village resident Rhonda Gilbo, who started the name-change movement along with her husband, Beaux, in 2021, said she and her neighbors on the former Confederate Drive were happy to cover the costs of changing it to Prosperity Drive. Like Pearson and his family, the Gilbos also are Black and bought their home in 2006 without initially giving much thought to the street name.
It became something they considered "demoralizing" and fearful of explaining, she said, but it also motivated them to rally the support of their neighbors to change it. She said knocking on doors and gathering signatures was "liberating" and well worth the effort.
Donna Barnes, another African-American resident of Prosperity Drive, said that name change in 2021 felt like a fresh start.
"It's nice to be able to live on Prosperity Drive, just like I know it's going to be nice for those neighbors to live on Liberty Way Drive or Liberty Way Court," Gilbo said. "It puts a smile on my face."
Daisy Espinoza contributed to this report.