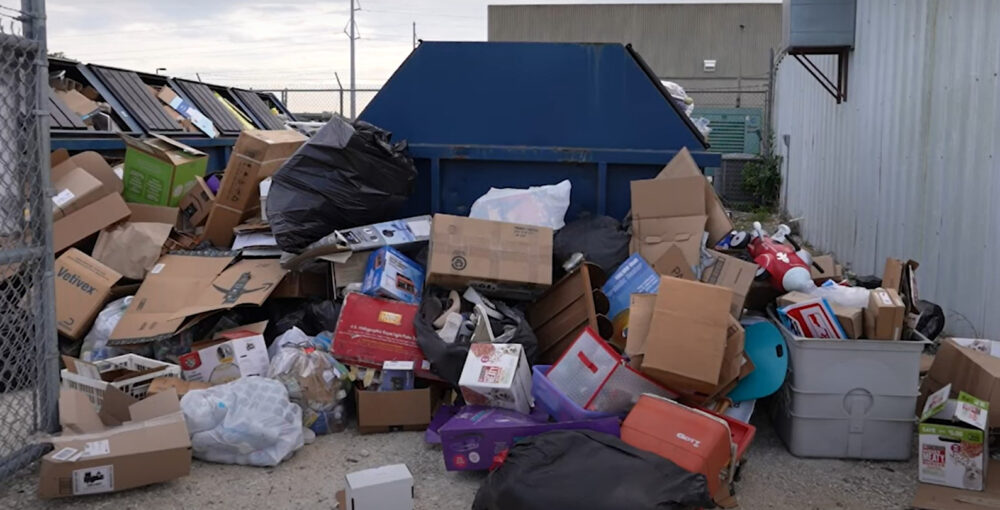 League City closed its community recycling center on Friday because of an ongoing issue with illegal dumping at the site as well as contamination from other types of waste.
A spokesperson for League City, which is between Houston and Galveston and has more than 110,000 residents, said city officials spent six months monitoring the unstaffed recycling center and discovered that businesses as well as people from other municipalities were regularly using it as a dumping ground. As a result, recyclable materials dropped off by residents often have been contaminated by other waste and taken to a landfill instead of a recycling facility.
"We basically were having illegal dumping happening every weekend," said Sarah Osborne, the League City spokesperson. "We'd come in on Monday and find everything from barbecue grills and even hazardous waste materials, such as pool chemicals and things like that."
The recycling center, at 1535 Dickinson Ave., is the only one located in League City, which plans to reopen it at some point if it can secure funding to have it staffed. Osborne said the city's public works department plans to apply for a grant this fall from the Houston-Galveston Area Council, with the hopes of being able to hire one or two people to operate the facility.
She said it would be at least a year before the recycling center could reopen as a manned facility.
"That way people can come and there will be a person there to make sure no one is dropping off anything that can't be recycled or a hazardous item that can't be dropped off," Osborne said. "We want to open it back up and be a true recycling center."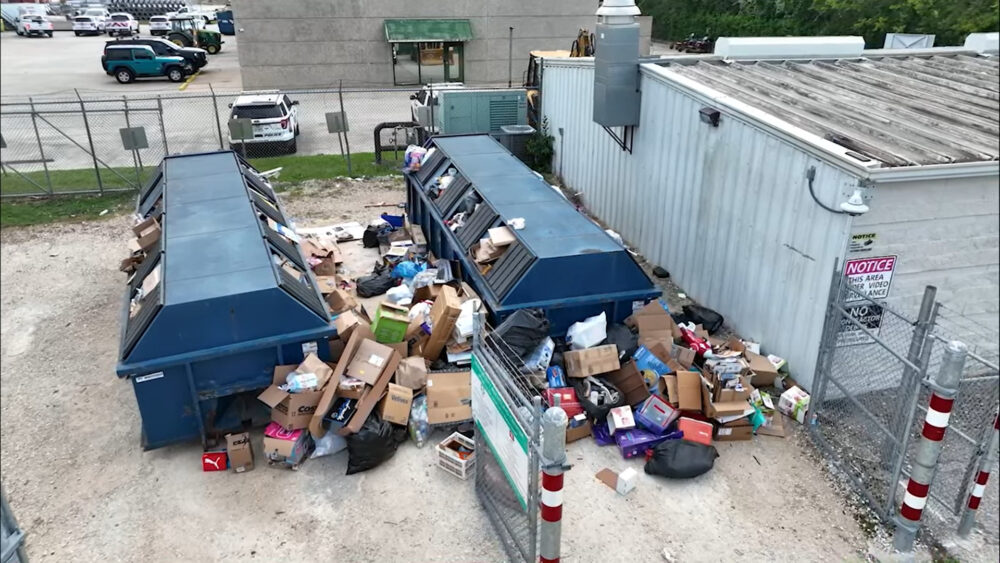 In the meantime, League City residents can enlist in the city's curbside recycling program by requesting a cart from its service provider, AmeriWaste. The curbside pickup service is twice per week and does not cost extra for residents, Osborne said, because they already pay for it as part of their water and wastewater bills.
About 339 tons of recyclables per month are collected by AmeriWaste and delivered to a recycling facility through the curbside program, according to the city, which said residents' recycling carts are contaminated with non-recyclable materials only about 10 percent of the time.
"We have a very successful curbside recycling program," Osborne said.
Still, League City has been trying to educate its residents on proper recycling practices, according to Osborne, who said some of the hazardous household materials found at the drop-off site were brought there by residents. This has included dirty pizza boxes, electronics, paint cans and tires, Osborne said.
So League City is reminding its community members about how they can properly discard those items. The city offers a biannual drop-off service for hazardous household materials at Hometown Heroes Park as well as a biannual curbside option through AmeriWaste, both of which come at no extra cost, Osborne said.
League City residents also can drop off hazardous waste at the Stella Roberts Recycling Center in nearby Pearland. Osborne said that service is free for League City residents if they show proof of residency.