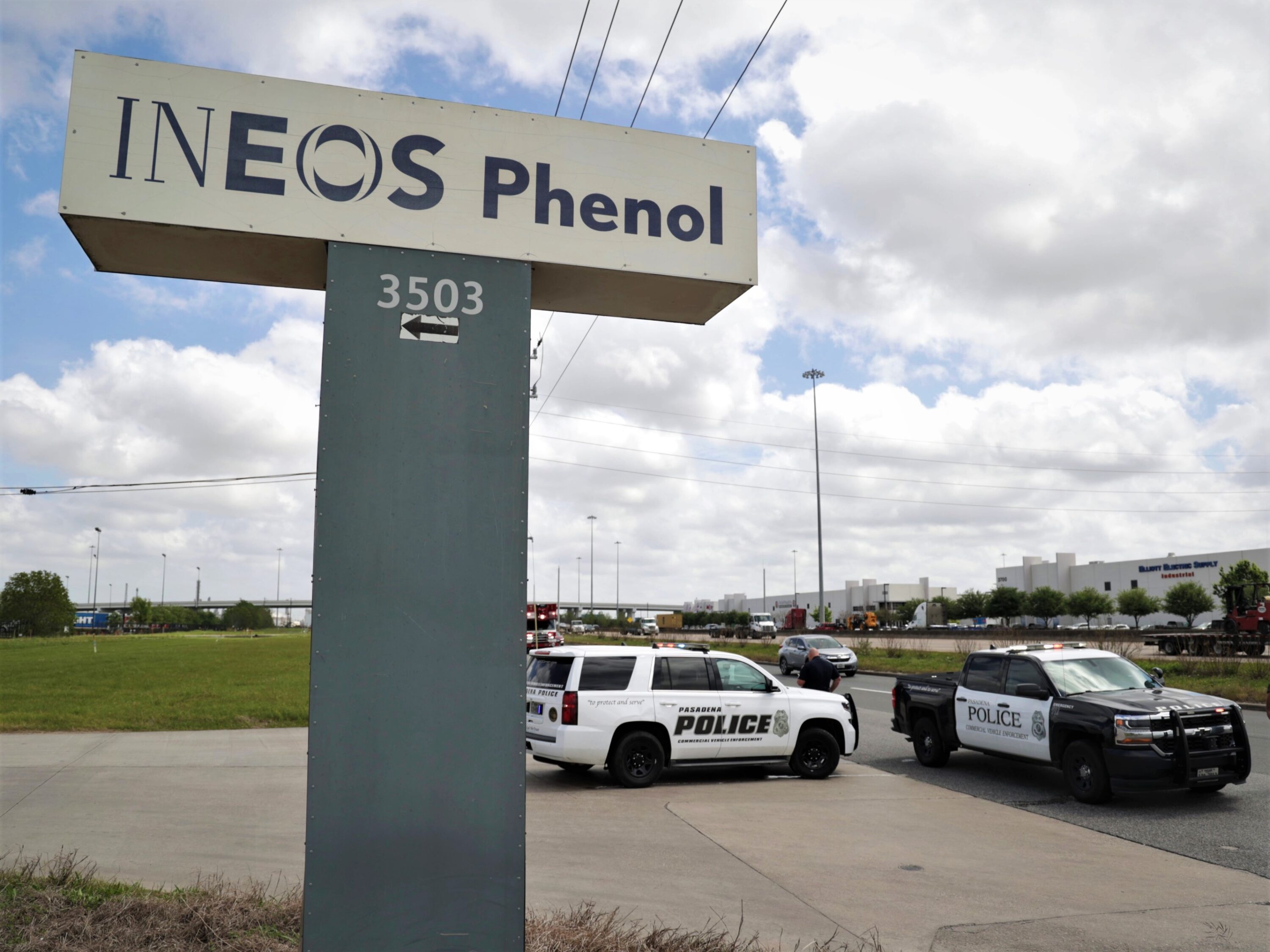 A worker injured during an explosion at the INEOS Phenol plant in Pasadena has filed a $1 million lawsuit against the chemical company.
According to the lawsuit, Arturo Jimenez was thrown to the ground after an explosion occurred on March 22 while workers attempted to transfer liquid petroleum gas from a tanker truck to a storage tank at the INEOS plant.
After the explosion, Jimenez "and his coworkers immediately attempted to evacuate the facility but soon realized they were trapped in the facility due to various exits not being open," the lawsuit read.
Following the initial blast and fire, there were "subsequent explosions subjecting plaintiff to additional shock waves and significant heat," resulting in "significant injuries" to Jimenez's neck, back and spine and causing "severe mental injuries including post-traumatic stress disorder," according to the lawsuit.
The lawsuit accuses INEOS of negligence and gross negligence by failing to provide adequate training, supervision and equipment. The lawsuit seeks more than $1 million in damages.
INEOS declined to comment on the lawsuit.
During a press conference after the incident, officials said a fire outside of tanker truck containing liquid petroleum gas caused the liquid inside to boil, eventually causing what's called a Boiling Liquid Expanding Vapor Explosion, or BLEVE.
As of now, the cause of the initial fire is still unknown. The Harris County Fire Marshall's Office is currently investigating.
"Chemical plant explosions are frequently mass casualty events, and injuries incurred during the initial blast are often exacerbated as workers flee the facility," said Attorney Kurt Arnold, who's representing Jimenez. "Chemical plants should be getting safer with improvements in technology, but instead, we're seeing more catastrophic incidents than ever."
Read the full lawsuit below: