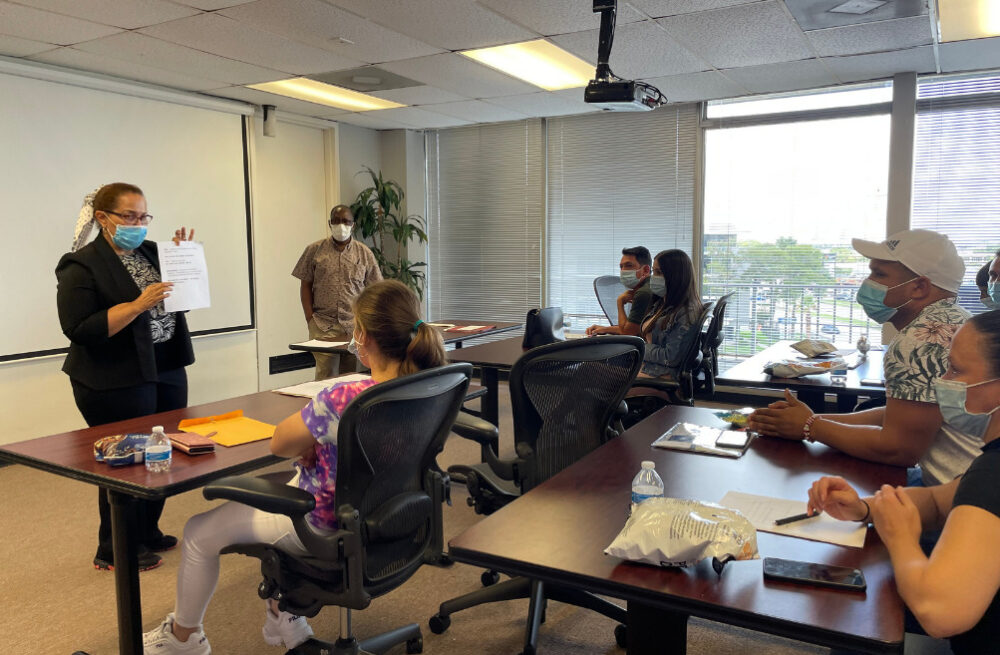 The Alliance, a Houston nonprofit organization that offers multicultural education and career training services, will receive $1.5 million in federal funds to help upgrade its facilities and reduce its building's carbon footprint.
The 37-year-old organization, which is headquartered at 6420 Hillcroft Ave., has helped more than 200,000 individuals reach their personal goals. Its mission is to create opportunities to improve self-sufficiency and the quality of life for underserved residents, immigrants and refugees.
U.S. Rep. Al Green, a Democrat from Houston, helped secure the funding.
"I am proud to support and uplift the organization that works tirelessly to make our community a better place to live," Green said. "With this $1.5 million, they will be able to upgrade their building to make it a silver-certified leader in energy and environmental design."
The money will help The Alliance bring its building up to code and meet the current requirements of the Americans with Disabilities Act (ADA), according to a news release from Green's office. He said the improvements should help the organization limit its carbon footprint by reducing emissions, adding that buildings "are responsible for nearly 40 percent of global carbon emissions."
Green also said making the building ADA compliant will give the organization a chance to help more people in need.
"By making this building ADA compliant, The Alliance is ensuring that all members of our community can access the services they provide," Green said. "It is a fundamental right and it is our duty as a society to ensure that this is upheld."
Among the services provided by The Alliance, which employs 250 people across multiple, are youth after-school programs, workforce training, financial coaching and technical assistance for small businesses, along with refugee resettlement and integration services. Also available are adult education services such as GED preparation and English as a Second Language.
The organization is projected to help an additional 10,000 clients annually with the infusion of funding.
"This contribution to The Alliance will touch on a lot of communities and programs within the city," Houston Mayor Sylvester Turner said. "Not only we are diverse, but we are also bringing equity to communities who need it most and we are building an inclusive society. And that is something I feel very strongly about, and we should never, never abandon."