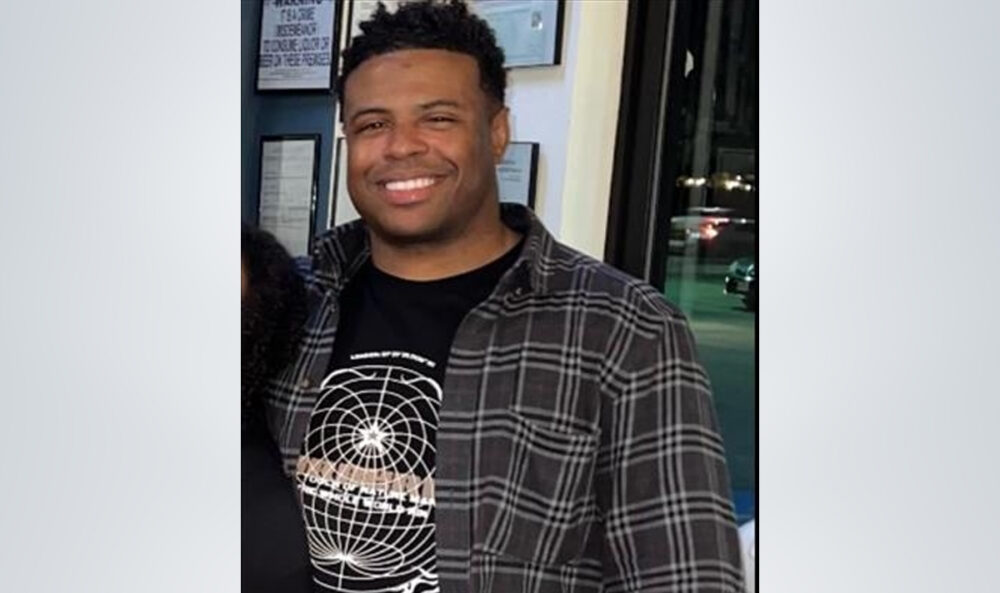 The family of Delano Burkes continues to search for answers after the 26-year-old Houston man was found dead last Friday – nearly two weeks after he went missing.
Burkes' body was found floating in the Houston Ship Channel, near 9601 High Level Road, about 15 miles from where he was last seen alive. He had been seen walking away from a bar in the Heights area early Nov. 13, according to the Houston Police Department.
HPD spokesperson Jodi Silva said Tuesday the man found in the ship channel "did not show any signs of foul play," although Burkes' death remains under investigation by the department's homicide unit, pending the results of an autopsy.
Burkes' mother, Karen Jeffley, said she thinks it's possible her son's death was not accidental.
"We don't know what happened. We're still trying to find out what happened," she said Tuesday. "We're just really asking the public, if they saw him, if they have some information, if they could be sure to call (HPD) and give that information to the officers."
Burkes was a former football player who remained physically active, according to his mother, who said her son lived in Houston and had started his own real estate investment company.
He had been out on the night of Nov. 12 and was last seen leaving McIntyre's, a bar at 1230 W. 20th St., while wearing blue pants and a plaid, button-up shirt that was black and gray.
The bar is within a few blocks from White Oak Bayou, which feeds into Buffalo Bayou, which meanders its way to the Houston Ship Channel. When asked if someone could be swept from White Oak Bayou to the location where Burkes' body was found – near the Port of Houston Authority on the southeast side of town – Silva said, "It is definitely a possibility."
Burkes' death is being investigated by HPD's homicide division, which includes the missing persons unit, Silva said. Anyone with information about Burkes' death is encouraged to call HPD at 713-308-3600.
Michele Arnold, a spokesperson for the Harris County medical examiner's office, wrote in an email Tuesday that Burkes' cause and manner of death had not yet been determined, adding she could not offer a timeline for when an autopsy might be completed.