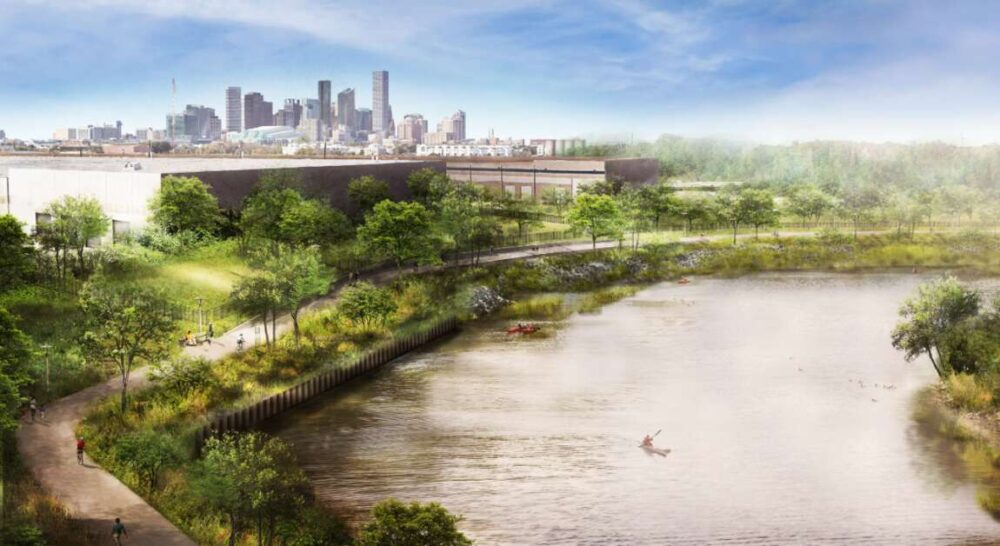 Houston City Council voted unanimously to finalize its part of a $310 million investment into the redevelopment of Buffalo Bayou Park. The agreement is a partnership between Harris County and the Buffalo Bayou Partnership.
The city will invest $83.5 million, the county will invest $24 million, and the Buffalo Bayou Project has already raised $37 million and will continue to raise the private funds that's needed to complete the project. The project has also received $14 million in federal housing tax credit.
The city will contribute $37.6 million for Park Projects and $46.8 million for Non-Park Projects while covering 25% of the maintenance and operation of the park.
"This gift represents the largest gift to any park in the history of this city, " said Mayor Sylvester Turner. "It will transform the greater East End, and the Fifth Ward community – you're talking about providing additional connectivity in that area to pedestrian bridges," he said.
The project will include extending the hike and bike trail along Buffalo Bayou, two pedestrian bridges – the Gregg Street and Japhet Creek Bridge-that will connect the greater East End and Fifth Ward, new parks and trails, the East River development, the expansion of Tony Marron Park, a new Central Maintenance Facility, and a multi-family development.
The vote comes after the Kinder Foundation announced Monday a $100 million investment to push the project forward. The project will expand four miles eastern into the greater East End and Firth Ward communities.
In 2018, the Kinder Foundation invested $70 million into Memorial Park West's 10-year Master Plan development. The investment was responsible for the Memorial Park Land bridge and Tunnels that opened in March.
"There's no question this is a transformative agreement, transformative investment and I can't wait to see what transpired and take place over the next 10 years," said Mayor Turner.
Councilmember Robert Gallegos said the housing development that's included in the project will allow residents in those communities to experience what other communities have without having to leave theirs.
"So those that were raised and live in these communities can continue to live in these communities, which are critical and cultural destinations, infrastructure improvements and many amenities within the surrounding communities," he said.
Councilmember Karla Cisnerous said the project is more than just the infrastructure, but the way this project is going to improve the lives of residents living in the greater East End and Fifth Ward.
"This will help us connect to the future with the projects that will bring affordable housing that will spur economic development," she said. "This means jobs and opportunities for the East End residents and indefinitely significant quality of life improvements all along this way."
Another investment coming from the project is a new 25,000 square foot Houston Public Library that will include a Hispanic History Research Center.