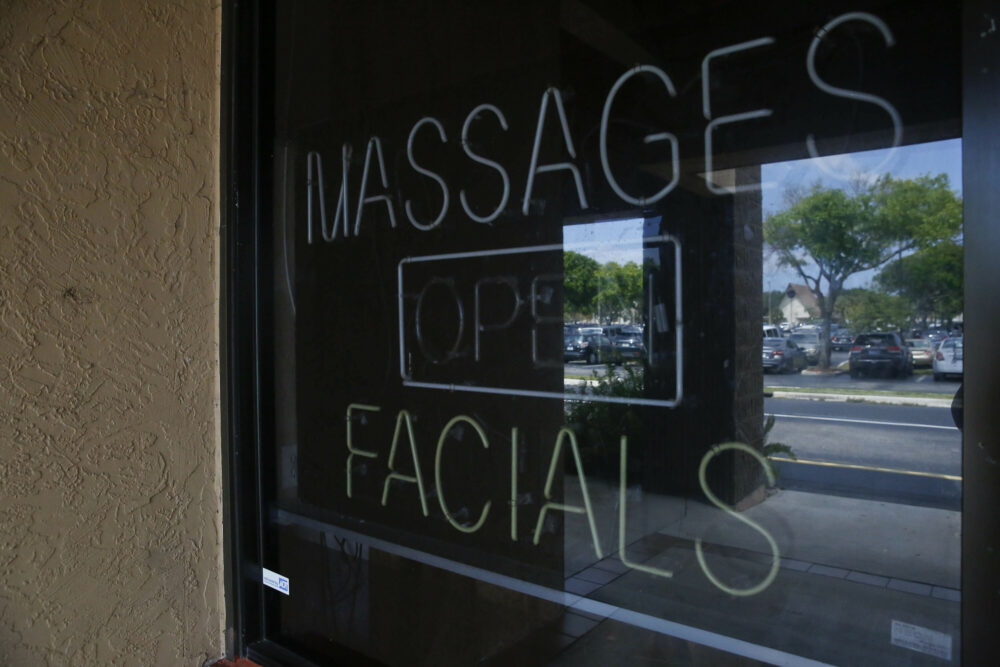 The Missouri City officials passed a new ordinance that increases regulations for massage parlors.
The new ordinance requires massage parlors to have certain application requirements that would have to be updated, outside windows that are transparent, licensed therapists with their licenses visibly displayed, and no ATMs would be allowed on site. It also requires doors to be unlocked during business hours and a peace officer to be granted access.
"Illicit massage establishments have been shown to be detrimental to the public health, safety, morals, and general welfare of the citizens of the city, and, therefore, such activities must be regulated," part of the ordinance proposal read.
Owners not in compliance will have to forfeit their certificate of occupancy or have it suspended.
Missouri City currently has 16 massage businesses operating within city limits.
Rhonda Kuykendall said she was once trafficked in Fort Bend County and advocated for the ordinance.
"What these ordinances do is decrease demand for sex buying in a city. In addition to that they prevent them from opening in the first place," Kuykendall said. "They can't get through the permitting process. There are teeth built in that to go back and close them down."
Kuykendall has been throughout Fort Bend County pushing for various cities to combat human trafficking. Pearland, Richmond, Rosenburg, Fulshear and Meadows Place all have a similar ordinance in place.
"We keep working at the tail end, we keep working on the victims that are victimized and the perpetrators in these cases," said Kuykendall who also serves on the board of Directors of Child Advocates of Fort Bend. "It is so very vital that we begin to work upstream and have preventative measures."
Kuykendall says the next phase of her efforts is to go before Katy, Sugar Land and Stafford city leaders with the same proposal.
This story was corrected on Aug. 19 at 10:47 to clarify that the ordinance is for illicit massage businesses.