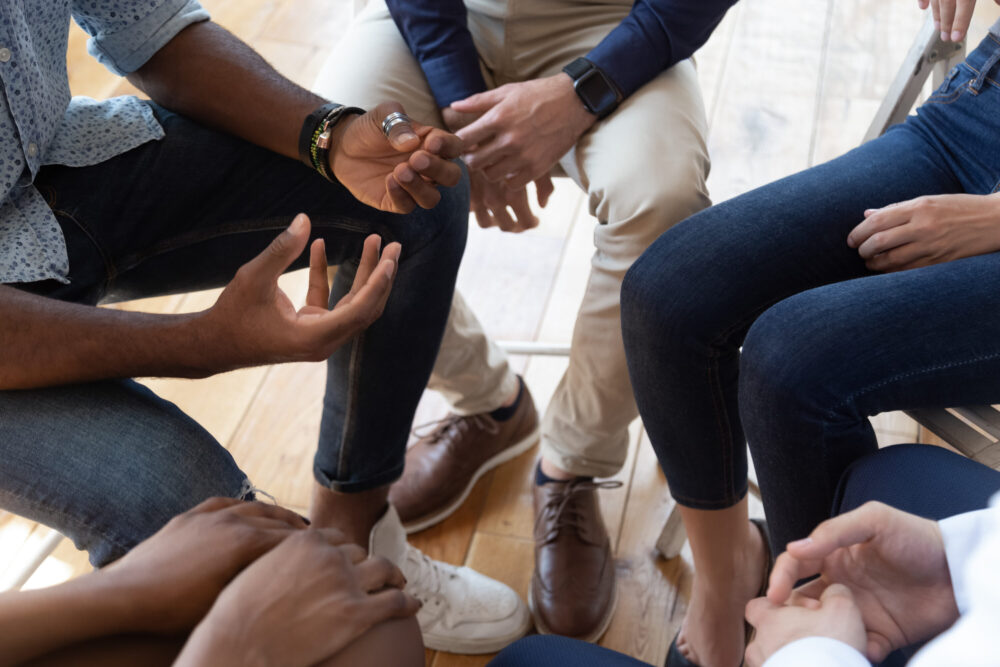 Houston inpatient addiction treatment centers are experiencing staffing shortages and other issues due to the omicron variant.
The Cheyenne Center added plexiglass barriers to protect patients and counselors and, until recently, couldn't allow anyone from outside the center to visit.
Visitors have been allowed to see clients at the inpatient rehab center for the past couple of months, but Santos said she wouldn't be surprised if that got shutdown again because of the omicron surge.
"For quite a while, there was no visitors," said Catherine Santos, CEO of the Cheyenne Center. "That's a real important piece to recovery is getting family involved, so that was not good."
Santos said the staffing shortage at her rehab has gotten worse with the rise in cases caused by the omicron surge. To make up the difference, Santos said the whole staff is pitching in with extra responsibilities wherever they can.
"I've been doing laundry," Santos said. "I've been working in our haberdashery. We're just really short, and so everybody is kicking in and wearing lots of different hats."
The Houston nonprofit addiction center provides court-ordered rehab through its contract with the Texas Department of Criminal Justice. Because of that contract, it has to follow the criminal justice department's rules for COVID-19: Staff members who test positive can't return to work until they receive a negative test result, which Santos said takes around a week.
Most of the positive COVID cases at the Cheyenne Center are staff members. Only five out of the 150 patients are positive, and they're kept in quarantine rooms to slow the spread.
More people have been in need of treatment for substance abuse since the start of the pandemic. According to reports from the Substance Abuse and Mental Health Services Administration, more than 41 million people age 12 or older needed substance abuse treatment in 2020, compared to more than 21 million people in 2019.
But the Cheyenne Center says its been able to manage the workload for now: With the rise in addiction, the Cheyenne Center should have seen an increase in patients, but Santos said the court backlog has led to fewer court-ordered rehab stays. The rehab facility also takes unhoused patients through a program with the Texas Department of State and Health Services, but those numbers have declined as well.
Before COVID-19, the treatment center had 290 patients. Now, it has 150.
"I think we'd be busting at the seams, and we're not," Santos said. "That's so puzzling to me."
The decrease in patients is the only reason the Cheyenne Center has been able to maintain an acceptable staff-to-patient ratio during its current staffing shortage.
The PaRC Prevention and Recovery Center, a Houston addiction treatment center, keeps clients who test positive in an isolation unit to protect other patients from the virus.
PaRC has fared better than other recovery centers in Houston with COVID staffing shortages this month, said Cameron A. Bolish, the CEO at the treatment facility. Their worst shortage was after the Thanksgiving holiday.
Bolish said their facility has staffing protocols in place to minimize the impact of missed work due to COVID, something they've dealt with for almost two years.
"The variant has changed, but the trend has remained the same," Bolish said.
People receiving inpatient addiction treatment are having to adapt to new treatment policies due to the pandemic. Bolish said his rehab facility is limiting face-to-face interactions and enforcing mask mandates at the center.
Right now, Bolish said there's an epidemic of addiction and drug overdose deaths within the pandemic — and watching patients struggle toward recovery amid COVID restrictions is tough, he said.
"Do we have a light at the end of this tunnel?" Bolish asked. "Or is this just the new tunnel?"