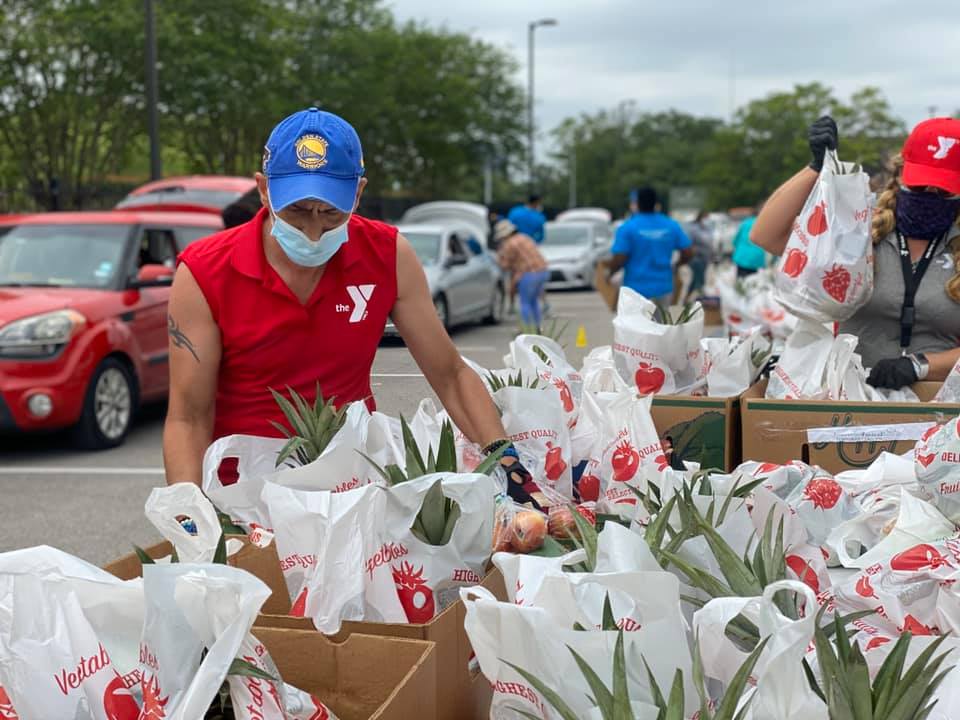 The Houston Independent School District is opening a third food distribution site for students who are attending classes virtually.
Starting Nov. 11, families can pick up ready meals at Barnett Stadium in southeast Houston every Wednesday from 2 to 6 p.m. If children are not in the car, families must provide a birth certificate or proof of enrollment in any school district for each child needing meals.
The other sites are at Hattie Mae White Educational Support Center and Hexser T. Holliday Food Services Support Center, where meals are given out on Saturdays.
These new food distribution sites come as the need for food remains high in Greater Houston. Since the start of the pandemic, the Houston Food Bank has had to increase the volume of its food distribution significantly.
Brian Greene, president of the Houston Food Bank, said the non-profit is currently giving out about 800,000 pounds of food a day, nearly double pre-pandemic output.
For some months, he said, they surpassed a million pounds a day.
"The economy has improved and that is really good news," he said. "But there are still very large numbers of people who are either out of work or have had their hours significantly cut, and those are the people we're seeing in lines."
Despite higher volumes, the food bank has fewer distribution sites since the coronavirus pandemic started.
"In the first few weeks of the pandemic, the number of operating sites was a real problem because so many of our partners are churches and they are staffed by retired people," Greene said. "And for their own safety reasons, understandably, they shut down."
Many of them reopened, he said, but they are still not back to normal levels.
And Greene is concerned about supply. He said the food bank received a lot of food at the beginning of the pandemic shutdown from restaurants that couldn't sell it, but that supply is now dwindling.
"We're hanging in there," he said. "It's just, how much longer do we have to stay at these highly elevated levels?"