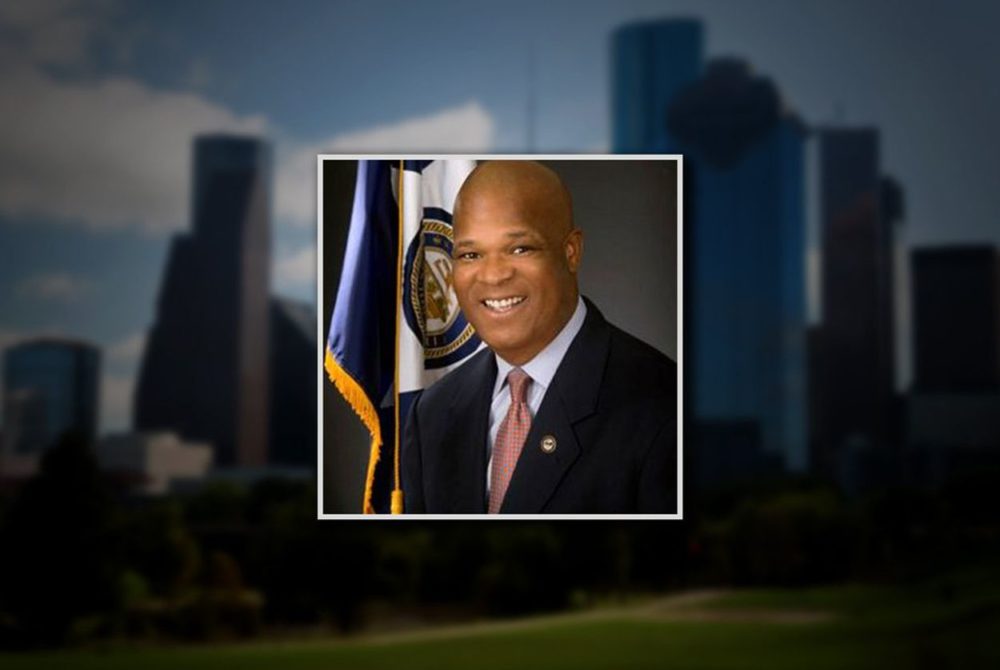 The Houston Police Officers Union on Tuesday tweeted a parody of the 1995 movie "Friday." In a screenshot from the movie, they labeled one of the characters "Dwight Boykins" and the other "Marty Lancton," the president of the Houston Professional Fire Fighters Association. In the picture, Lancton says he has "mind control" over Boykins.
Councilmember Boykins said the police union and its president Joe Gamaldi implied that he can't think for himself.
"He tried to take it down but the damage was done," Boykins said. "To this day, he has not called and apologized, and I'm okay with that. But we're about moving this city forward, and he's upset that I've made it clear from day one the City has the money to pay the mandate from the voters – equal pay between police and fire."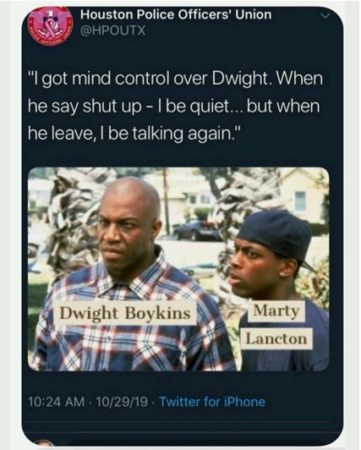 Boykins said the tweet was insulting.
"What he chose to do was intentional. It was a racist tweet, and he wanted to make a point," Boykins said.
According to Gamaldi, the tweet implied that Boykins has been regurgitating the talking points of the firefighters union.
"It had absolutely no racial connotation to it, but as soon as Councilmember Boykins reached out to news outlets and said that he was offended by it, we took it down, because it's never our intention to offend people," he said.
The tweet came in the last days of a mayoral race that has pitted incumbent Sylvester Turner and the police union against the firefighters union, which has endorsed Boykins.
According to Boykins, the police union has not apologized for the tweet.
"I'm a big man. I grew up with six brothers. I can handle it. But I just think it's the respectful thing to do," he said.