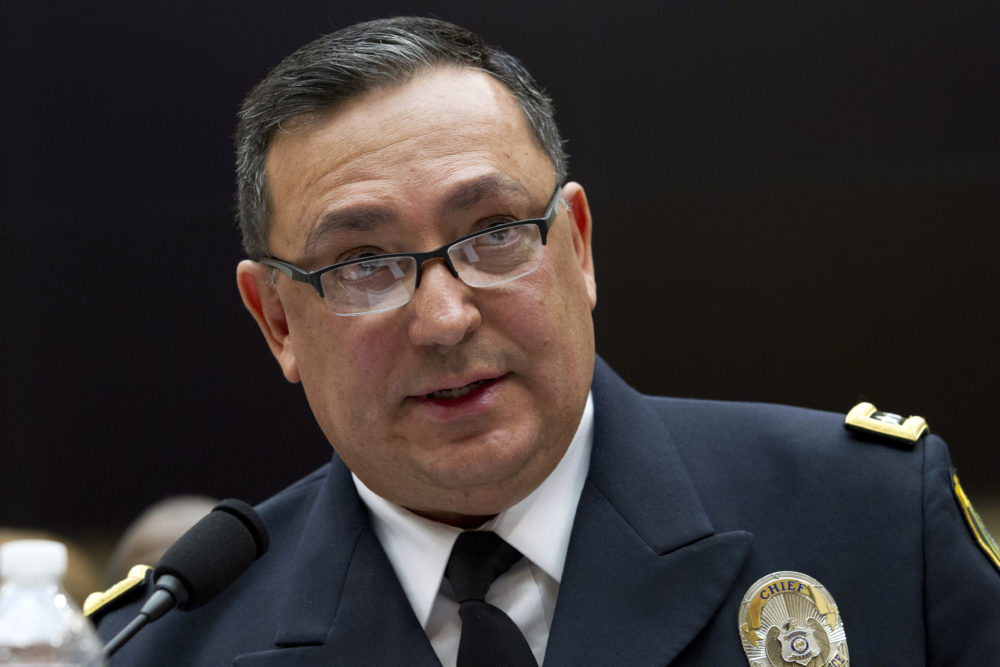 Houston Police Chief Art Acevedo has created a new narcotics squad that will specialize in serving high-risk warrants. Acevedo said the unit is a direct response to the Jan. 28 botched drug raid, during which two civilians died and five officers were injured.
Dennis Tuttle and his wife Rhogena Nicholas were killed in the raid at their home at 7815 Harding Street, in east Houston. Four police officers were shot and another one sustained a serious knee injury.
"When you have four police officers shot, another one seriously injured and then two targets inside the house, Rhogena and mister Tuttle, you have to look at what can we do differently," Acevedo told News 88.7.
The deadly raid has been surrounded in controversy. Harris County prosecutors charged former HPD officer Gerald Goines, who led the raid, with two felony murders and have accused him of lying about the investigation. In August, District Attorney Kim Ogg said Goines falsely stated that a confidential informant had bought heroin at the house the day before the warrant and that the seller was armed.
Goines later admitted there was no confidential informant who bought drugs at the house. After the raid, police found small amounts of marijuana and cocaine in Tuttle's home but none of the heroin they expected to find.
But Acevedo said Goines' actions aren't the reason he created the new unit.
"What we are addressing is the safety aspect, the tactical aspect, that is completely separate from whether or not the officer who was involved investigating the case acted appropriately in terms of the information he provided in his search warrant affidavit," he said.
Until now, HPD narcotics squads carried out their own search warrants. A lieutenant, three sergeants and 17 officers who have been training together for two months make up the new high-risk squad. They will start operations on November 1 and wear body cameras, according to Acevedo.
"They are specialized, they are trained, they are equipped and most importantly they are vetted thoroughly to ensure that they have the right mindset and skillset to get the job done safely," said the police chief.
He said the criteria to determine whether executing a warrant involves a high risk depends on the type of investigation, the criminal history of the people that are being investigated and other factors.