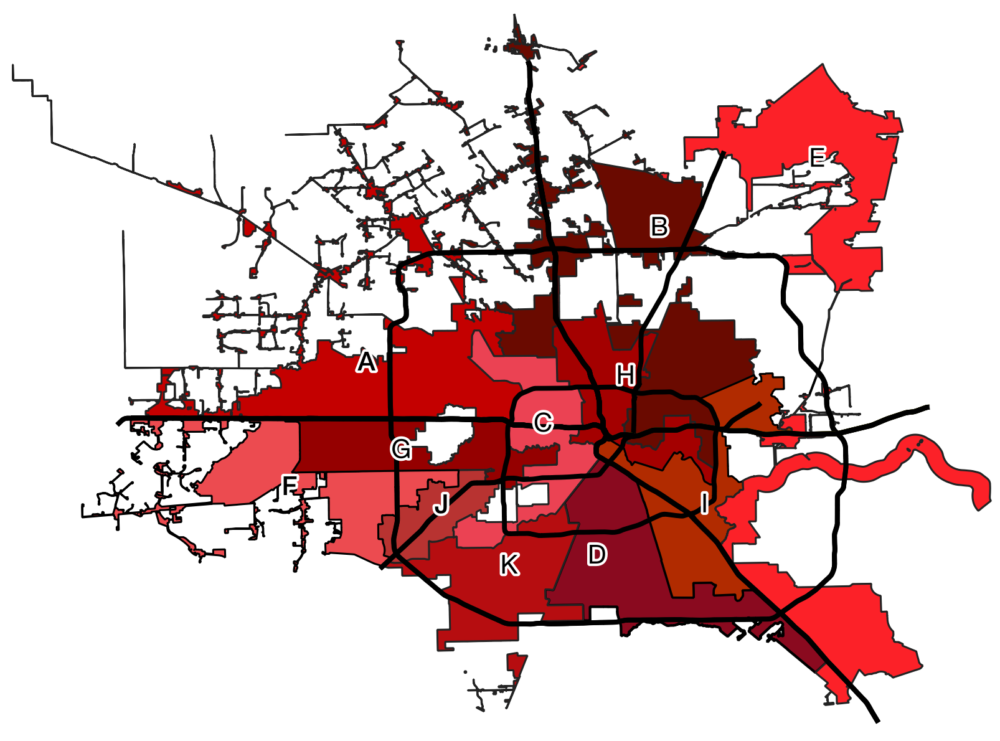 Houston has a total of 16 City Council seats: five at-large members who represent the whole city, and 11 council members who represent geographic districts.
Finding out who represents you can be more complicated than expected. Spanning 665 square miles with more than 2 million people, the city is split into 11 districts. The bounds of each district twist and wrap around area highways, subdivisions and individual tracts of land, making it hard for residents to quickly know who represents them on City Council.
To make it easier, you can search your address on the map below. You'll get a personalized result showing your City Council district and council member.
Maps of individual districts, and the city as a whole, can be found on the City of Houston website.

This tool is provided and maintained by the City of Houston.