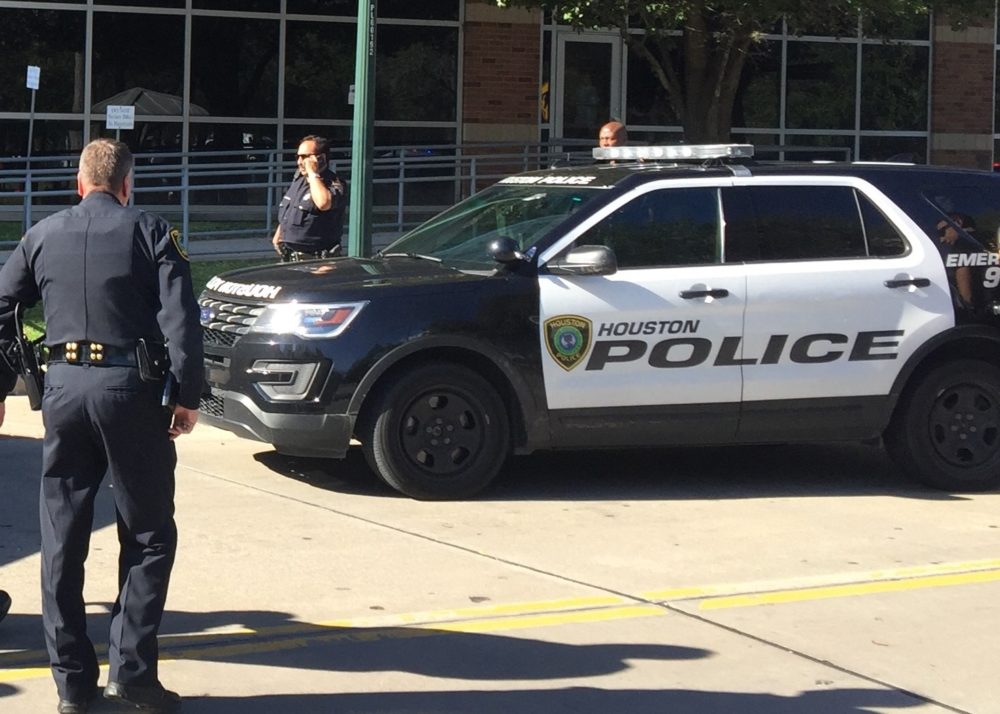 Houston police can ticket teens under the age of 17 for being out at certain times of day without an adult. Currently, that curfew is enforced during daytime hours on school days, but after City Council voted Wednesday to change the policy, minors will only get a citation for being out after 11 p.m. on weekdays and after midnight on the weekend.
The penalty will also be lowered from $500 to $50.
In Houston, a curfew violation is a class C misdemeanor, like getting a traffic ticket. HPD issued 137 juvenile curfew citations in 2018.
Mayor Sylvester Turner said the changes in Houston's juvenile curfew ordinance are a compromise between people who support the curfew and those who would like to get rid of it.
"There have been a number of people who have come before us in two public hearings who wanted us to totally decriminalize across the board," Turner said. "What we have sought to do again is to strike a pretty good balance."
At-Large Councilmember Mike Knox, a former Houston police officer, opposed the decision to end the daytime hours curfew.
"Without the daytime curfew on this, the officer will have no option, really can't engage the kid in a conversation," Knox said. "Or if he does engage the child in a conversation, the child can tell him, 'Go take a hike, buddy. I don't have to talk to you.'"
Houston isn't the only Texas city making changes to the juvenile curfew ordinance. In 2017, Austin City Council ended the city's juvenile curfew. San Antonio City Council voted in 2018 to keep their curfew, but decriminalize it by removing the misdemeanor charge. Dallas voted this year to renew their juvenile curfew, but reduce the penalty from up to $500 to up to $50. Houston's curfew was first enacted in 1991.
Brett Merfish, director of youth justice at Texas Appleseed, has worked with cities across the state on revising their juvenile curfew ordinances.
"We still have some concerns, but we see the changes to the ordinance as a step in the right direction," Merfish said about the changes Houston City Council made.
One concern with the juvenile curfew, she said, is that data in other cities shows juvenile curfew citations are issued disproportionately to Latino and African-American youth. According to Dallas Police Department data, 90% of juvenile curfew citations in the city went to Latino and African-American youth in 2017 and 2018, advocates said.
"Every other city we've done this in, we've seen these patterns. We have data from Dallas, Austin, and San Antonio specifically, and in every single place we saw very disproportionate enforcement against communities of color," Merfish said.
Merfish says the Houston Police Department hasn't provided that data, though.
"In other cities, we were able to have the data disaggregated by race, which included Latino youth," Merfish said. "And in Houston, that was never available. The Latino population is lumped in with white, and so it's really hard to tell if Latino youth are being disproportionately cited."
Before the vote, District K Councilmember Martha Castex-Tatum told the council that data would be valuable information for her constituents.
"I want to make sure that we aren't overpolicing black and brown children," Castex-Tatum said. "If I have statistics that say that's not the case, that helps me in my conversations. But when we don't have the statistics broken down specifically by race or we have two races joined together, it makes it more difficult to have a healthy conversation with people that may see it otherwise."
According to Mayor Turner, he's instructed HPD to change the way they collect that data.
"That information will be provided going forward as requested," Turner told Castex-Tatum. "Historically, they had not separated. But going forward, they are separating it."
But Houston Police Chief Art Acevedo said the department already collects information about ethnicity when issuing the citations.
"We don't just have a race," Acevedo said. "We also have ethnicity, and that's where we capture it. So we would be able to provide that data when requested. And I think that what the mayor and the council and folks were reacting to is people insisting we can't capture that, when in fact we can and we do."
Whether or not they report that information is another matter.
"I don't know if we've been providing the reports," Acevedo said. "But I am certain we've been collecting race and ethnicity. That's two different categories that we can capture and we have been capturing."
Merfish said that data hasn't been accessible to the public.
"No data I have seen on the curfew from Houston has white and Latinx broken out," she said. "We asked them over and over and were told that they did not track the data in such a way that that was possible."
Ultimately, Merfish said, there's one thing everybody involved in the discussion agrees on — kids shouldn't be on the street late at night.
"It's the way that you approach that child and the steps you take, that's where we diverge," Merfish said. "Simply being out at a certain time is probably indicative of other issues, and by sending the kid into the criminal justice system, we're not really addressing those issues."
The changes to the curfew went into effect on September 18.