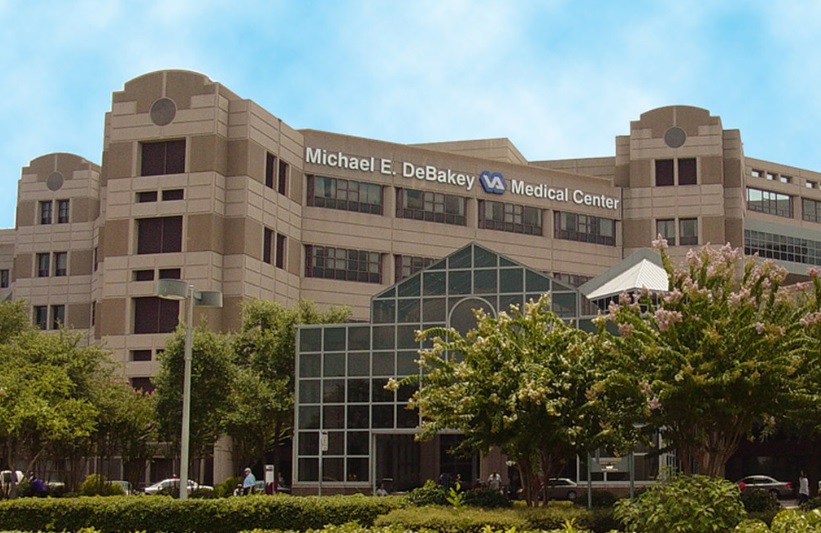 Houston is home to some 300,000 veterans and city leaders and mental health advocates want to reach out to those in crisis, before they try drastic tactics like suicide.
The initiative — called the Mayor's Challenge — will aim to raise awareness about suicides among veterans, provide them and their families with information about local resources, with a focus on mental health, and conduct more research on veteran deaths in the region.
National statistics indicate that 20 veterans die by suicide every day. And according to a report from the U.S. Department of Veterans Affairs last year, there were more than 6,000 veteran suicides each year from 2008 to 2016.
The U.S. Department of Veterans Affairs and the Substance Abuse and Mental Health Services Administration launched the initiative in 2018. Now Houston plus seven other cities are joining the challenge, including Las Vegas, Los Angeles and Phoenix.
In Houston, the city is partnering with the Texas Health and Human Services Commission, Combined Arms, the Harris Center for Mental Health, and other local agencies.
Mayor Sylvester Turner kicked off the initiative to coincide with the start of the National Suicide Prevention Month. He told reporters at a news conference Friday that the partnerships will allow the city "to reach our Houston area veterans where they live, work and thrive."
"We want to expand the conversation around suicide and reduce stigma for mental health and suicide," Turner said. He noted that the city's health department is working with hospitals and the Michael E. DeBakey VA Medical Center to better coordinate care for veterans who are discharged after suicide attempts.
Turner added that Houston police officers and firefighters are now better prepared to identify suicidal behavior and to make referrals so people receive any needed follow-up care.
Over the last year, the Houston VA has expanded mental health services. Director Francisco Vazquez said they've hired more than 100 mental health providers, including psychiatrists, psychologists, social workers and other specialists.
The hospital now has six full-time suicide prevention coordinators and Vazquez said they are embedding mental health professionals in their primary care clinics, as well as in specialty clinics like cardiology and women's health.
"We know that treatment works and that recovery is possible," Vazquez said, "so we are working hard to find ways to encourage veterans to contact, to connect with the care they need and deserve."
Alternative care
Houston Council Member Jack Christie also attended the news conference and advocated for cognitive behavioral therapy to treat veterans at risk of suicide.
Christie, who is a chiropractic physician, said that because many veterans suffer orthopedic pain, he recommends trying alternative care first "instead of giving pain pills and opioids" because mixing those medications with alcohol and other substances can be dangerous.
Through the new challenge, Combined Arms will conduct a research study and analyze data on veteran deaths in the Greater Houston area.
"We will be interviewing family members and next of kin to really get their perspective on what happened prior to the death," said Monique Rodriguez, social services manager with Combined Arms.
More resources