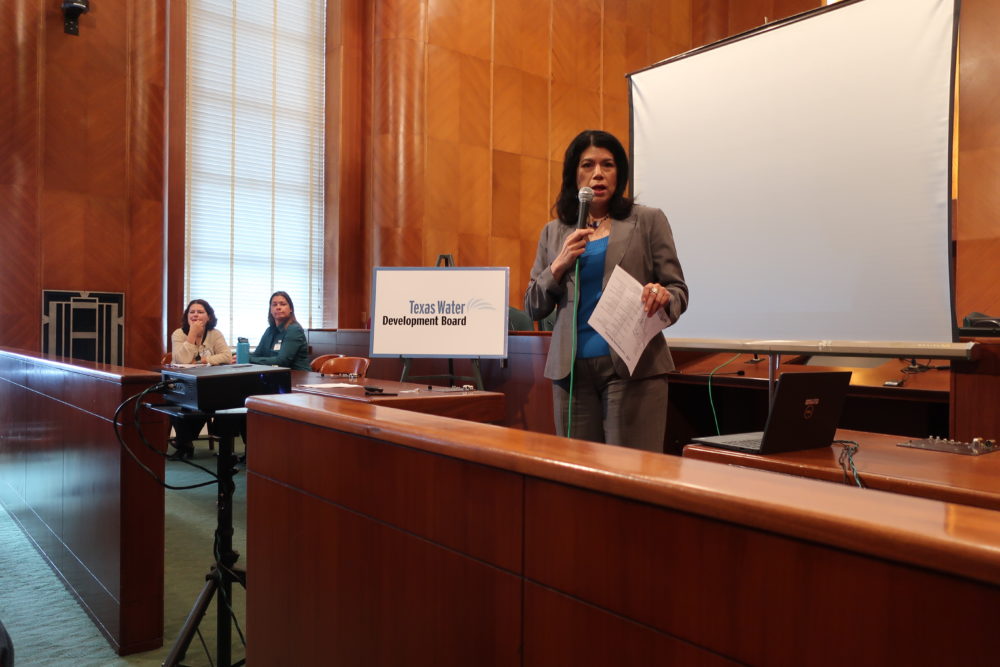 Texas water officials were in Houston as part of a statewide series of flooding town hall meetings to plan for future storms. The Texas Water Development Board held workshops across the state in August to get public comment on what they're calling the first-ever statewide flood plan.
In January, the agency presented a State Flood Assessment report to the legislature, calling for accurate floodplain maps, updated rainfall data, and a unified, coordinated state strategy to plan for flooding. According to the report, the projected cost of future flood mitigation in Texas is at least $31.5 billion, and the statewide funding shortfall is estimated to be at least $18 billion.
Earlier this year, state lawmakers allocated $793 million from the Rainy Day Fund for drainage and flood projects. TWDB officials asked participants at the Houston town hall to help the agency rank spending priorities.
"This is setting the framework for a statewide flood plan but also seeking input on how these funds get dispersed," State Senator Carol Alvarado, D-Houston, said. "Are they low interest rate loans? Are they grants? Is it a hybrid? And what is the best way to get the money out as efficiently as possible and quickly?"
Alvarado said she hopes voters will approve Proposition 8, a ballot measure in November that would add a new Flood Infrastructure Fund to the state's constitution.
According to TWDB officials, the state flood plan will include a list that ranks upcoming flood projects. The plan is expected to be completed by 2024.
"It's something we should have done a long time ago but I think we need to focus on moving forward and making sure we get Proposition 8 passed and that we can quickly get money out to local government entities," Alvarado said.
TWDB board member Kathleen Jackson said the new flood plan will be a game changer for Texas because now the state will begin planning proactively for major storms. The final plan isn't due for another five years, but Jackson said Texans should see benefits before then.
"We're going to get data and information that communities will be able to use from the very onset," Jackson said. "So we'll be developing the first ever state flood plan, and that will be something that will take a number of years to put in place, but we'll be able to utilize the information that's coming from that process to feed into community leadership."
Houston is part of Region H, one of the TWDB's 16 water planning areas. The next public meeting of the Region H planning group will be on September 4.