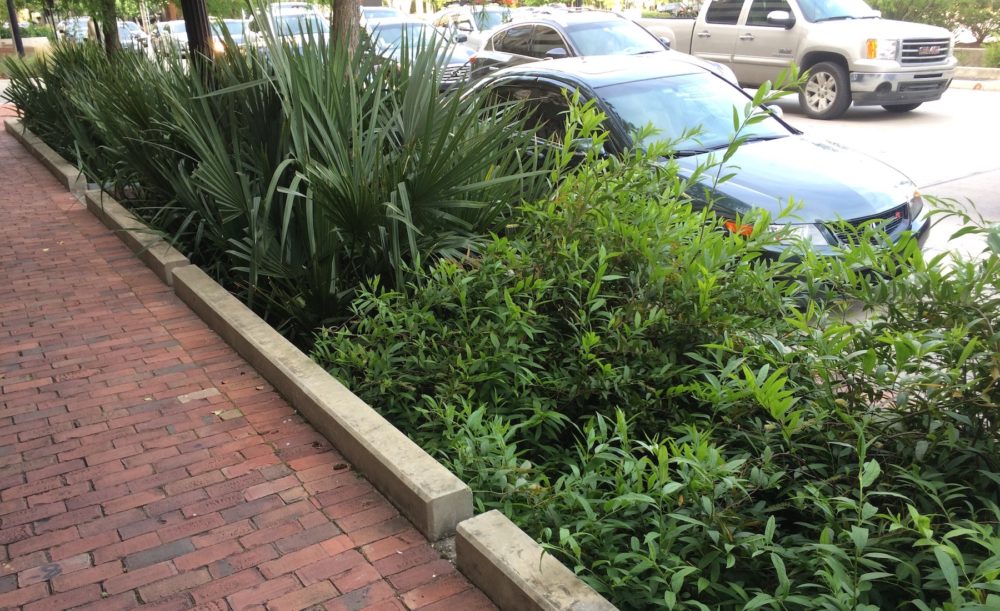 Real estate development projects in Houston could look a bit greener in the future. Last year, the city hired consultants R. G. Miller Engineers, Asakura Robinson, Corona Environmental Consulting and Neptune Street Advisors to recommend ways to make new development include more natural flood mitigation. The team studied nine U.S. cities that already have similar incentives in place.
The goal was not just to make policy suggestions, but also to include an implementation schedule and a plan to take action, city officials said.
The report is out now, including four proposals to incentivize developers to build green infrastructure. It recommends adopting a city ordinance that would encourage development plans to include environmentally-friendly elements like green roofs, permeable pavement and rainwater harvesting. It also calls for the city to offer tax incentives, a quicker permitting process and new awards and recognition.
Michael Bloom, one of the report's authors, said taking the green approach would be voluntary. A traditional approach would still be available.
"It's going to be an alternative plan, or an alternative set of rules. It won't be a mandate," Bloom said. "It will just be two pathways for getting a project permitted. That's what we were recommending."
According to the report, the proposed city ordinance could be on the books by late 2020.
Bloom said the recommendations have economic benefits for developers. According to the report, making a project greener could reduce the overall costs by about 2%.
"What we're really trying to do is illustrate for the development community that the use of the green infrastructure approach really would help them in their project, as well as provide public benefits at the same time," Bloom said.
The recommended property tax abatement plan could be in place by mid-2021, once the city determines the criteria, officials said.