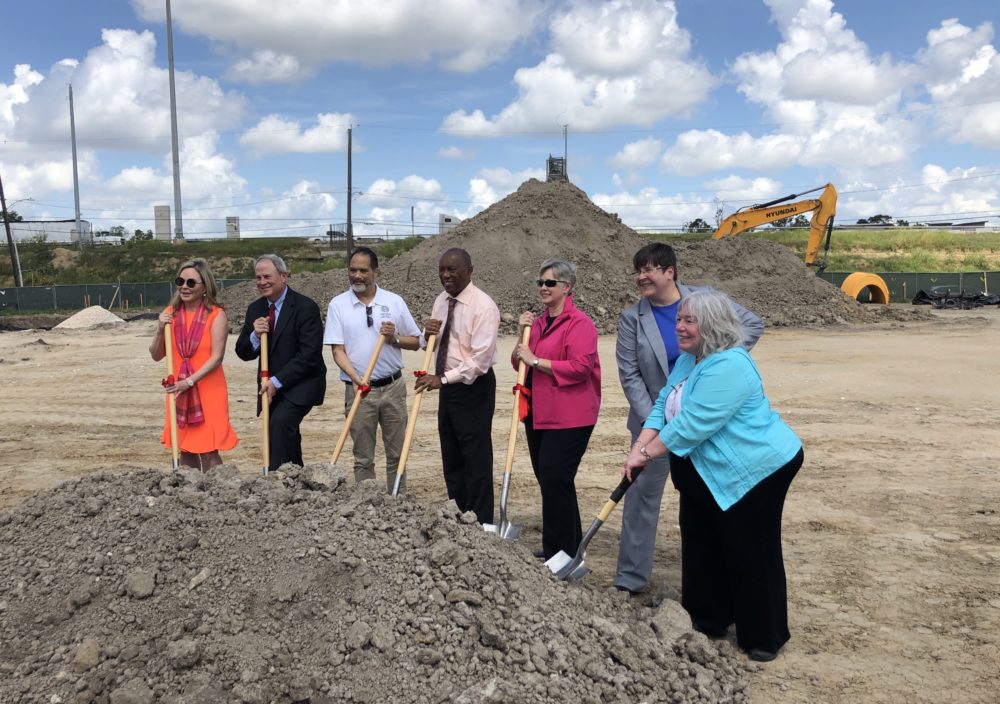 The Montrose Center broke ground Tuesday on a new senior living center aimed at low-income LGBTQ residents in the Third Ward.
The project, founded in part by former Houston Mayor Annise Parker, is open to seniors 62 years old and over. Parker says that she was inspired to get involved in the project when she visited a similar center in Los Angeles.
"I took this personally, because we are in desperate need of affordable housing across Houston for every community in the city," she said at the center's ground-breaking.
Eligible seniors who live in one of the facility's 112 apartments will not spend more than 30% of their income on rent.
The Montrose Center also said in a press release that they hope the center will "support seniors, regardless of their gender identity or sexual orientation."
"Far too many of them [seniors] have to go back into the closet when they go into elder housing care," said Gretchen Myers, the Montrose Center's Board Chair. "So, we wanted to create a space that anyone could come to and be themselves completely, full of inclusion."
Dwight Boykins, who represents Houston City Council District D and is also running for mayor, said this project comes partly in response to Texas law that allows people to be denied housing because of their sexuality.
"We have to have an ordinance in place that won't discriminate against individuals based on their lifestyles, what they choose or who they choose to love," he said. "This is a wrong, but we're trying to make it right."
The project has been funded in part by $5 million that was raised from the community, and the lot that the facility will be built on was donated by the Midtown Redevelopment Authority, according to a press release from the Montrose Center.
Myers says she wants this project to give back to older generations who fought for LGBTQ rights in the community.
"The biggest thing is to say thank you to the generations that came before because they gave us the opportunity to live in the city of Houston the way that we do today- out, open, freely," she said.