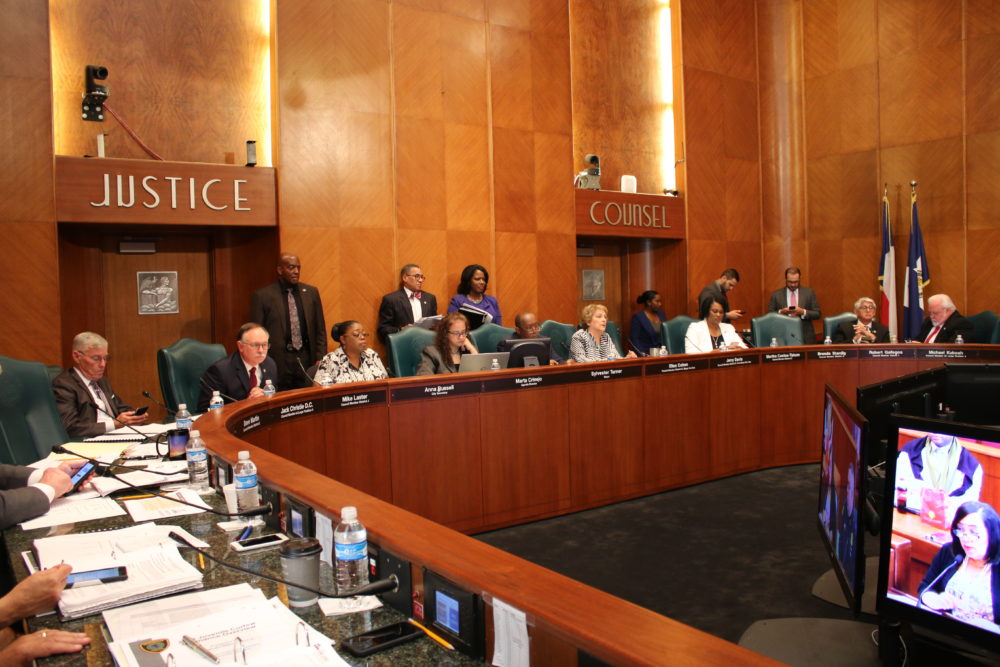 Current Houston law prohibits juveniles under 17 from being outside from 11 p.m. to 6 a.m. on weekdays and after midnight on the weekend, as well as from 9 a.m. to 2:30 p.m. on school days.
Violations are considered a Class C misdemeanor. Those in violation can be punished with an up to $500 fine, although that hasn't happened in practice, according to municipal court judge Elaine Marshall, the presiding judge for the city of Houston's Teen Court.
At a public hearing before City Council Wednesday, multiple speakers urged to decriminalize violations, arguing a criminal record can affect someone for life, for example on a job application – even though the offense is comparable to a traffic ticket.
"When you're applying for a job, usually the statement is, "excluding traffic infractions," said Tony Sangueza with the Earl Carl Institute at Texas Southern University's Thurgood Marshall School of Law. "And so it is problematic to have a record, a Class C, even if traffic is included in Class C."
For $30, juvenile offenders can request for a curfew violation to be expunged, meaning it will be erased from their criminal record.
During the public hearing, council members supporting the curfew sometimes clashed with those calling for its elimination.
"If they're not causing any harm and not disturbing anyone and maybe their guardians know where they are, then there's no problem," Brian Klosterboer, an attorney with the ACLU of Texas, told council member Jerry Davis.
Davis challenged him on that, saying when groups of young people in his district are out late at night, it sometimes leads to shootings.
"We're saying that the ordinance is only to protect the child," Davis said. "But the ordinance is also there to protect other families."
Mayor Sylvester Turner said he's in favor of eliminating the daytime curfew and lowering the maximum fine. He said he wants to work on changes to the ordinance in partnership with advocacy groups and bring it to City Council for a vote within the next 30 days.