Houstonians have at least four new hike and bike trails to explore this summer, with paths opening up along the Greens, Hunting and Sims bayous.
The four pathways are part of the Bayou Greenways 2020 project, which is converting 3,000 acres of land along the city's bayous into linear parks. When complete, the $220 million project will include 150 miles of trails that connect communities along the waterways.
The project is a private-public partnership between the Houston Parks Board, the City of Houston and the Houston Parks and Recreation Department.
Beth White, the President of the Houston Parks Board, said beyond bringing parks to more people, the project also helps with flood management and mitigation, among other things.
"When this project first started out, it really began as an urban parks program," said White. "And what it's grown into, is still at the heart an urban parks program, but also alternative transportation and also land conservation."
She said the project is on track to be "substantially complete" by the end of 2020.
In the meantime, here's a look at the four latest segments to open to the public.
Greens Bayou Greenway (Strickland Park to Maxey Park)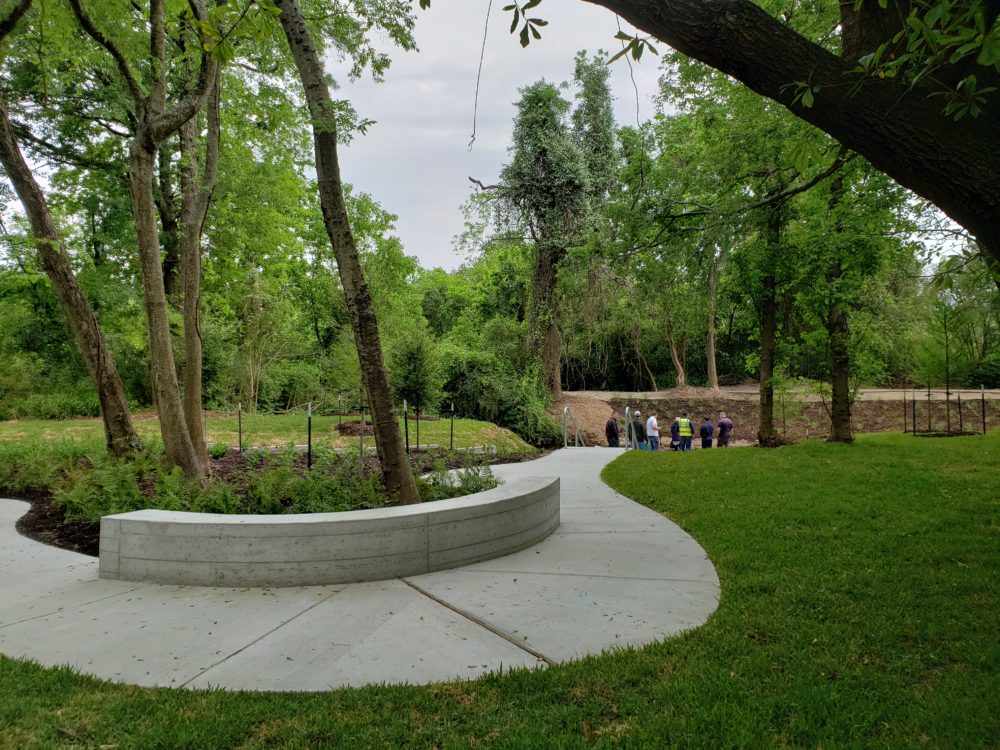 This new 1.4-mile segment connects Strickland Park to Maxey Park with a wide, concrete multi-use trail. The project also included upgrades to both parks, such as new signage, seating areas and a canoe/kayak launch at Strickland Park.
"It's a really beautiful little ribbon through the woods," said White. "And when you get on this trail, it's hard to imagine that you're in the fourth largest city in America because it's so natural, and there's so many beautiful birds that really use the bayou greenways as flyways."
White said the project also added a connection to the nearby Metro Park and Ride.
Hunting Bayou Greenway (Falls Street to Mickey Leland Memorial Park)

Stretching half-a-mile-long, this trail connects Falls Street to Mickey Leland Memorial Park along the Hunting Bayou. It replaced a previous asphalt trail with a 10-foot-wide concrete trail, and added benches, signage and landscaping. "One of the really nice new features of this segment is a bike-pedestrian bridge with overlook plazas that connects to the existing Hunting Bayou Greenway," said White.
Sims Bayou Greenway (Old Galveston to Milby Park)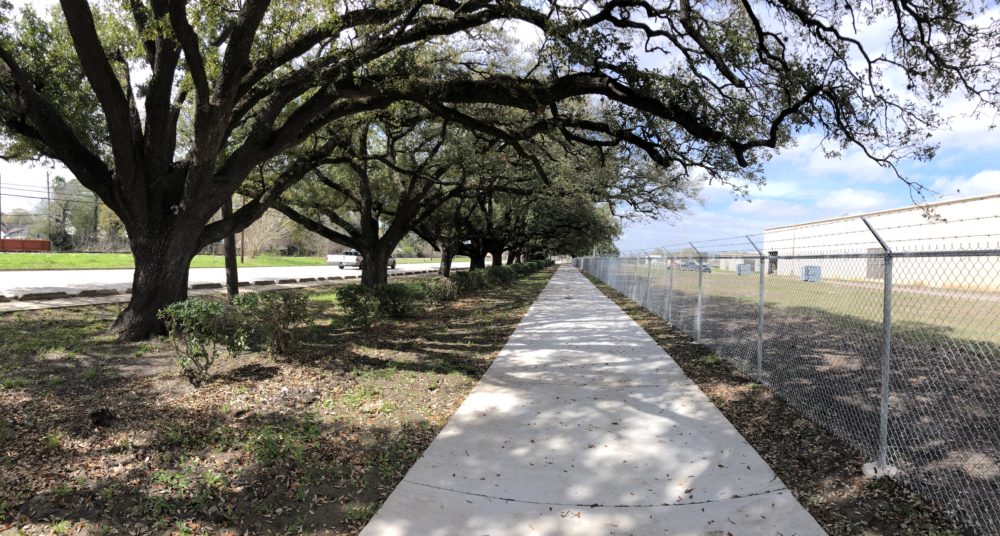 White said this 1.2-mile segment helps connect previously completed portions of the trail. Nearly 40 live oaks were donated, creating a shaded pathway. "It really ties into an existing alley of beautiful oak trees, so you'll be able to walk and ride along in a beautiful shaded area," said White.
Sims Bayou Greenway (Heatherbrook Drive to Buffalo Speedway)
On Saturday, June 8, the Houston Parks Board will hold a grand opening for another 2.58-mile trail along Sims Bayou. It replaces an asphalt trail and adds signage, benches, landscaping, and trash and recycling bins.
Alongside that path, the Houston Parks Board is also opening a recreational trail that runs north of Sims Bayou through a CenterPoint Energy easement. White said the Centerpoint corridor trails are a way to start thinking about projects beyond the Bayou Greenways.
"The bayous typically run east and west, and a lot of the Centerpoint energy corridors run north and south," White said. "So we're able to make these wonderful connections from bayou to bayou through the neighborhoods."
A full map of the trails can be viewed here.