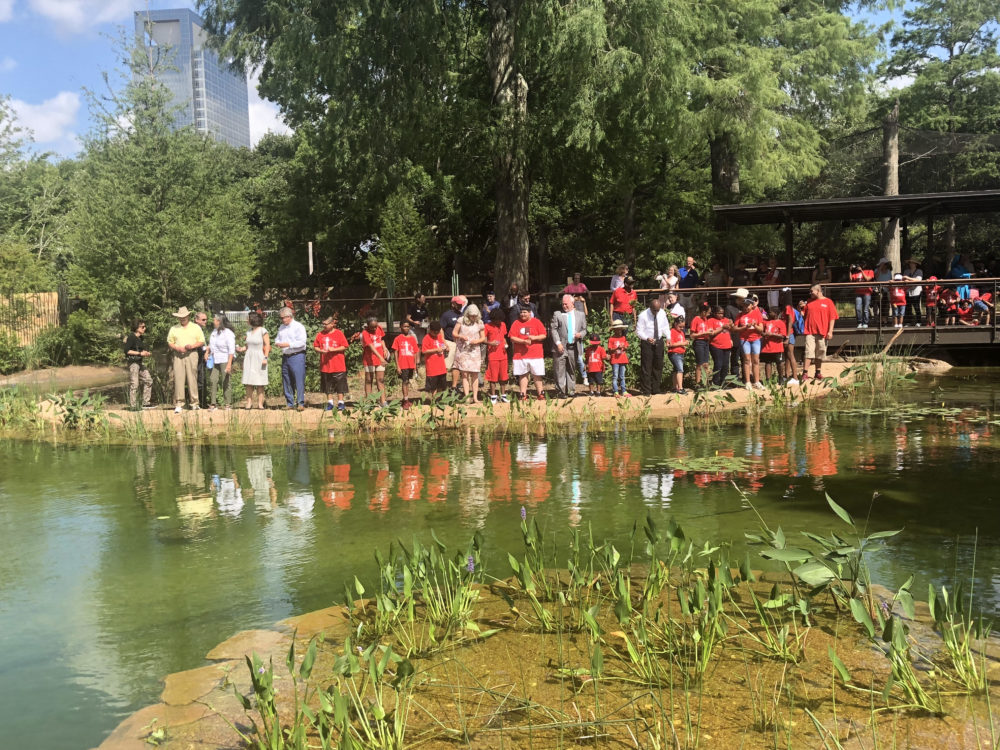 The Houston Zoo opened its new Texas Wetlands exhibit Friday morning, showcasing plants and animals native to the region.
It's the first of four new exhibits to open by 2022, the zoo's 100-year anniversary.
Located in the center of the zoo, it features a pond, marshy areas and an underground zone for kids to explore.
To celebrate the opening, the zoo's President, Lee Ehmke, along with students from St. Francis of Assisi Elementary School, released amphipods — microscopic crustaceans — into the ecosystem.
"This will be a living working wetland, and you know how wetlands work. It's not just the big animals at the top of the food chain, it starts at the bottom with the invertebrates and little guys," said Ehmke.
The Texas Wetlands exhibit focuses on three animals native to Texas that at one point in time were close to extinction: bald eagles, whooping cranes and American alligators.
The exhibit not only brings attention to these animals and their near extinction, but also helps Texas wildlife. Proceeds from admission and membership fees go towards protecting Texas animals in the wild.
Each year leading up to the centennial, the zoo will open a new exhibit as part of its $150 million fundraising campaign. In the next year, the zoo is constructing a South American wetlands exhibit.