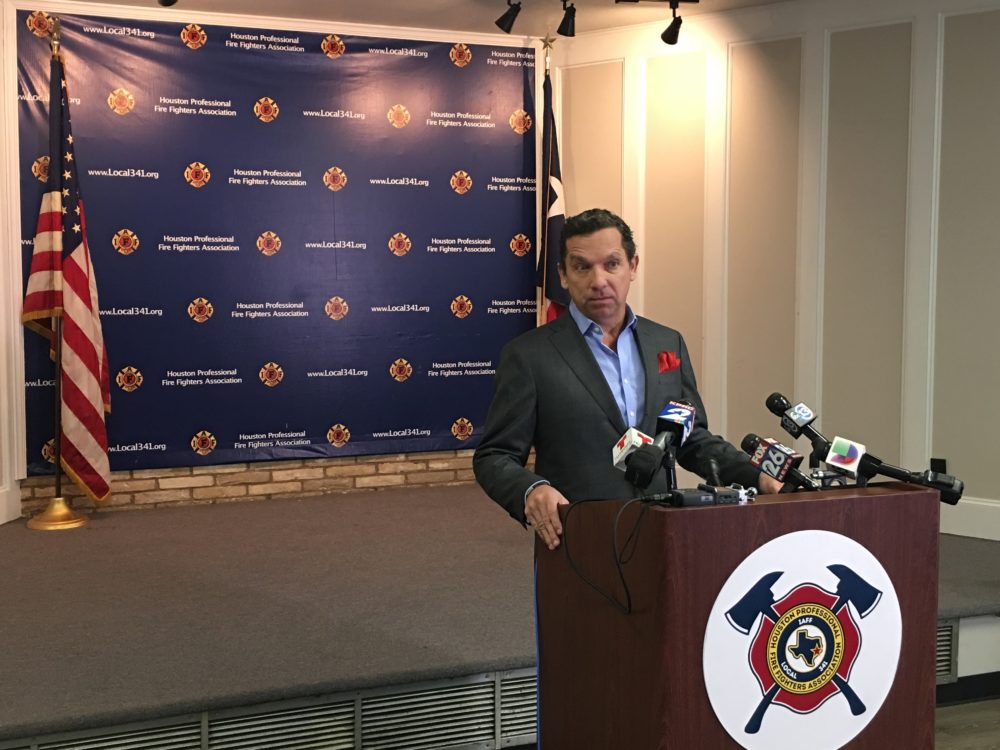 Tony Buzbee may be a well-known trial lawyer, but when it comes to the issue of pay parity between firefighters and police, he wants to see it resolved outside of court.
"What I would try to do is start a dialogue to get other leaders in this community engaged to have a discussion with the mayor and whomever he designates to try to resolve this dispute," Buzbee, who recently announced his intent to run for Houston mayor next year, said at a press conference.
For now, a judge has halted the pay parity measure voters approved in the last election, pending litigation.
The Houston Professional Fire Fighters Association is facing a lawsuit from the Houston Police Officers Union. It alleges if the city has to pay firefighters the same as police, the police union's own negotiating power will be limited.
A hearing is set for Friday, which Buzbee said he won't be part of.
In a statement, Mayor Sylvester Turner said any salary negotiations are "nothing more than a distraction and an attempt to confuse the issue" and that the court will ultimately decide whether the measure is unconstitutional.
This story has been updated for clarity.