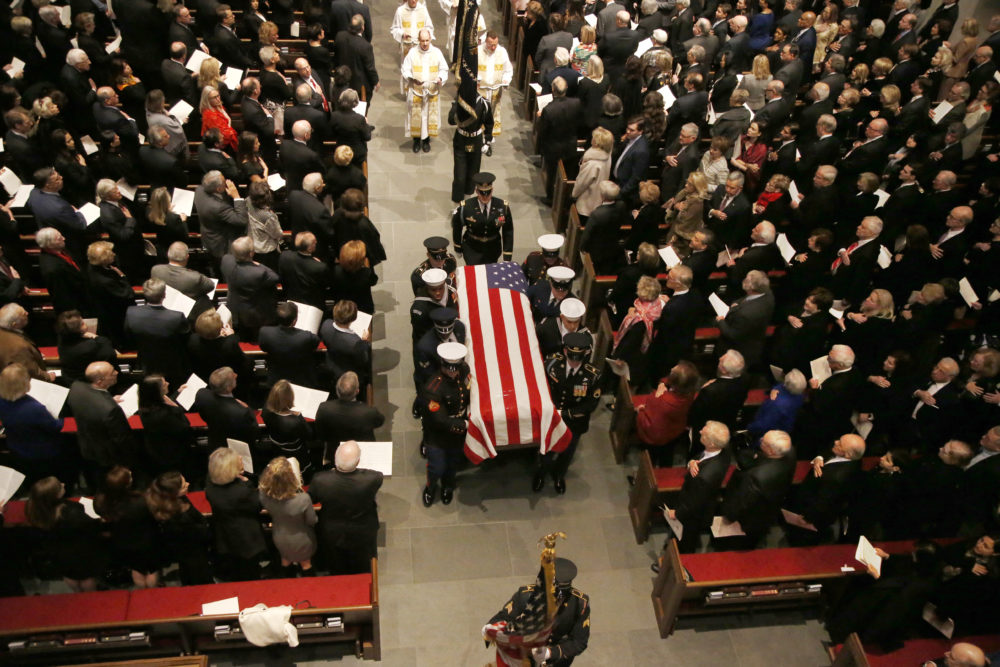 The final day of funeral services for former President George H.W. Bush took place today in Houston. The 41st president and his late wife Barbara called the city home for decades.
Nearly 12,000 Houstonians streamed to Saint Martin's Episcopal Church to pay their respects as the late president lay in repose.
James Baker, Bush's secretary of State, paid tribute to his friend of 60 years. "We rejoice, Mr. President, that you are safely tucked in now, and through the ages, with God's loving arms around you, because our glory, George, was to have had you as our president and as such a friend," he said.
Bush's eldest grandson, Texas Land Commissioner George P. Bush, delivered a second eulogy for the man he always knew as "Gampy." The Oak Ridge Boys sang "Amazing Grace," and Reba McEntire sang "The Lord's Prayer."
Following the service, Bush's remains were taken by rail to his final resting place at his presidential library in College Station.