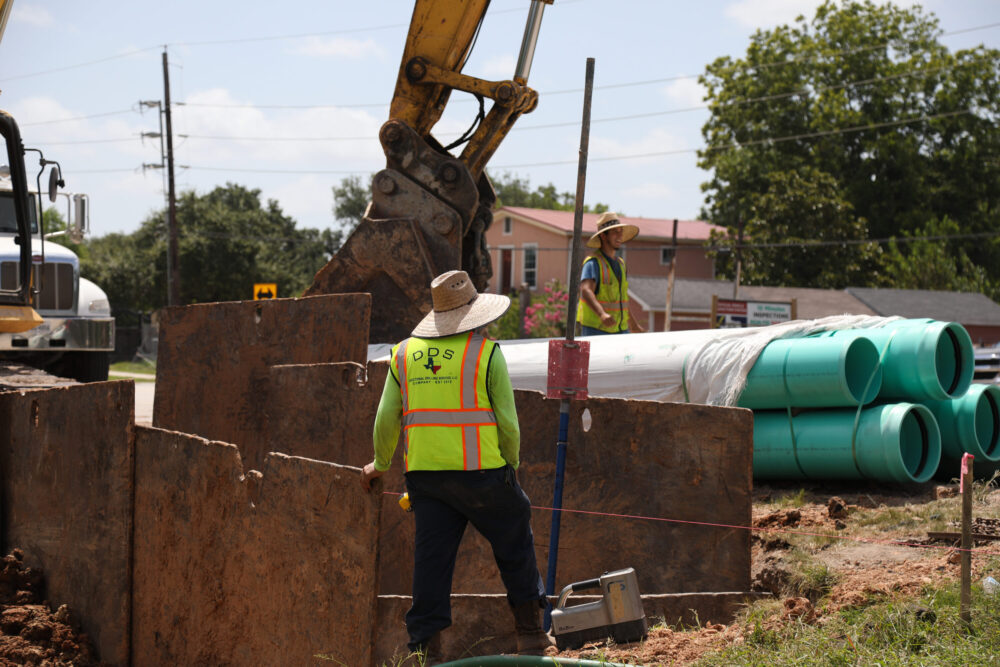 Oscar Rodriguez has worked in construction for some 25 years, mainly in masonry building brick archways for the dozens of new residential developments in the Houston area.
The bricks bake in the sunlight adding an extra layer of heat to already scorching temperatures, according to Rodriguez. He tries to drink 12 water bottles a day and take breaks in the shade, sometimes pouring water on his head for relief. But that's not always possible.
"Sometimes we have to be out in the sun all day," he said in Spanish.
Rodriguez said when it gets really hot, he starts to feel dizzy, and no amount of water can get rid of his thirst. Sometimes he'll get cramps: in his hands, his feet, his back.
"It's really rough," he said. "When that happens you have to stop working and go sit in the shade."
Rodriguez said he hasn't passed out but his coworkers have.
Outdoor workers are among those most vulnerable to extreme heat. Data from the Houston Health Department shows working outdoors was the most common reason patients were admitted to the ER for heat-related illness in 2022.
In June of this year, a construction worker in Fort Bend died from working outside.
Most of Texas has been dealing with extreme heat since mid-June. In Houston, the heat index has consistently surpassed 100 degrees, and climate change will continue to bring longer heatwaves and hotter days and nights. Without a reduction in greenhouse gas emissions, Houston could have an average of 55 days a year where temperatures exceed 100 degrees, according to a climate assessment commissioned by the city.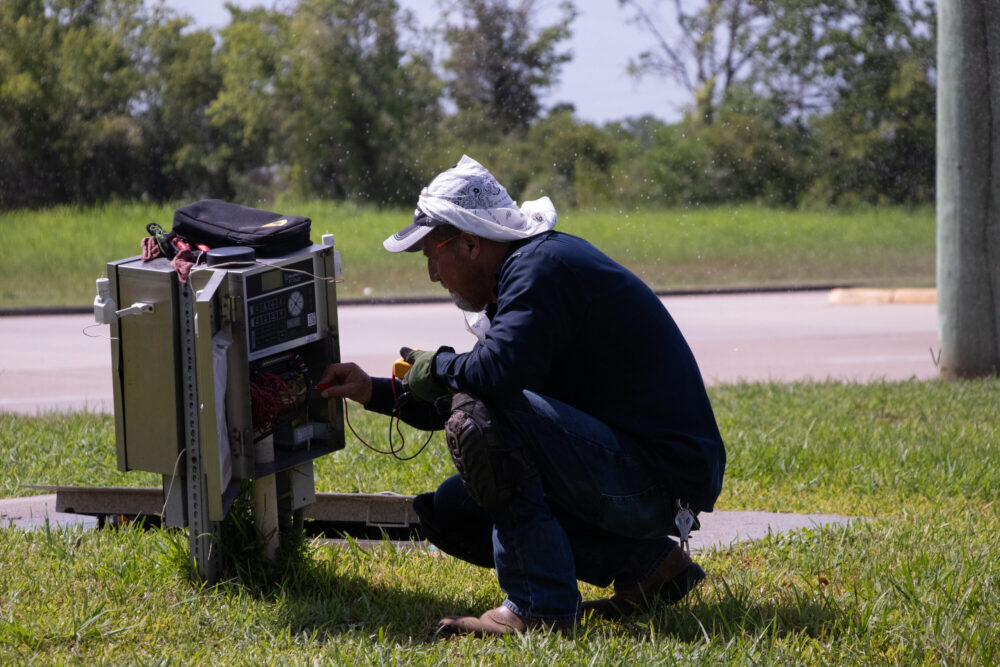 San Jose Clinic in Midtown is trying to better prepare its patients for extreme temperatures and other impacts of climate change. They're part of a recently-launched program through the Harvard School of Public Health that aims to equip clinics that serve low-income communities with resources to deal with climate shocks.
"A lot of [our patients] are exposed to the heat by the nature of their job," said Dr. Sara Fernandez. " And they don't have much of a choice in that – they have to work outside to provide for their families."
Fernandez said many of their patients are uninsured and have medical conditions that make them vulnerable to the heat. For example, blood pressure medication can dehydrate you.
"I have a patient here at the clinic who's an outdoor worker, and in the summer, he gets more symptoms. He's getting migraines, dizziness," she said. "We have to balance the fact that we need medicine to bring his blood pressure down with the fact that when he's outside, he's fighting to stay hydrated."
They've discussed what to do in these situations, including sometimes not taking the medication. But certain factors are out of their control.
"One of the biggest barriers to patients being able to cool off is not being able to take a break when they need to from work," she said.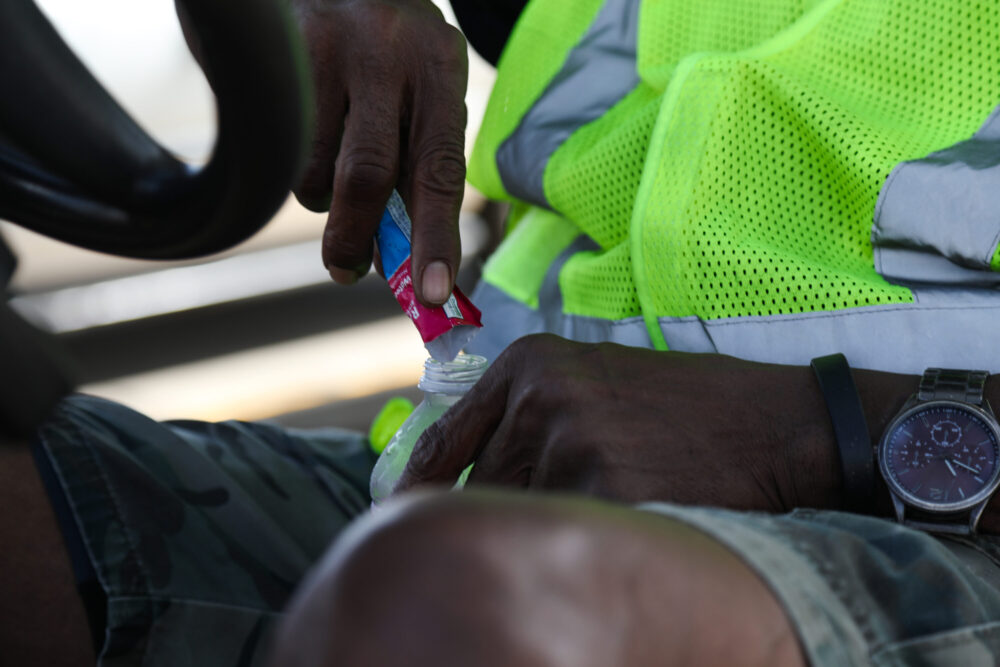 At the federal level, the Occupational Safety and Health Administration has been working on rolling out a federal heat standard for workers. But that process can take years and lawmakers have called on OSHA to speed up the process.
In Texas, HB 2127 – a new law that goes into effect in September – will eliminate certain local ordinances, including rules that mandate water breaks for construction workers.
Cities like Austin and Dallas now have laws in place that require 10-minute rest breaks every 4 hours. Houston doesn't have these rules.
"Just because it's not mandated doesn't mean it's not happening," said Kyle Holland, the president of the Associated General Contractors Houston Chapter, which represents commercial construction.
"Very few, if any, are going to prevent somebody from seeking rest, water or shade," he said. "That's just not something that goes on. If somebody is thirsty or needs a break, they are encouraged to take breaks."
Holland said they work with members on heat safety plans, which can include shifting hours to avoid the hottest time of day. Rather than regimented breaks, he says employers provide breaks as needed.
"Very few of our members operate in a way that's like, 'Okay, you have two hours and then you can take a 15 minute break,'"he said. "It's as needed by the worker, as encouraged by the supervisors."
Oscar Rodriguez said he thinks in the residential sector too much depends on the boss and their willingness to let you take breaks.
"There are even some bosses that will bring water," he said. "But others don't and they say it's up to the workers to bring their own water."
Rodriguez said at a certain point you just have to endure the heat.
"You have to work," he said. "There's no other way. What can we do?"