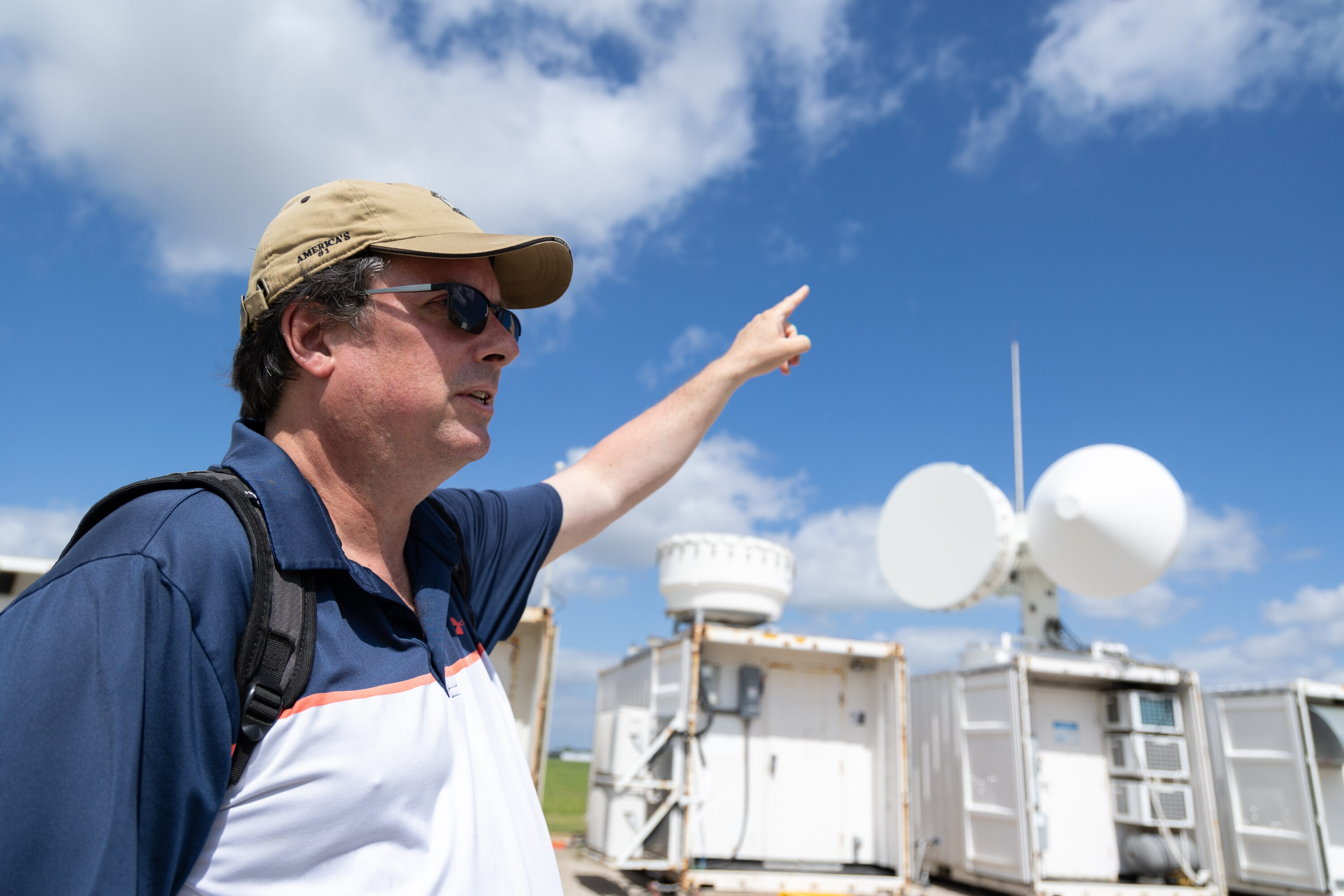 At the La Porte airport, an empty field has been turned into a science lab. More than a dozen shipping containers are clumped together housing high-tech gear, many with antennas and other devices protruding from their tops. A giant cloud radar system sits on top of several of the trailers, and a sonic detection device emits a beeping noise in the background as it gathers data.
It's a sunny day with just a few puffy, white clouds in an otherwise clear blue sky.
For Heath Powers with the Department of Energy's Atmospheric Radiation Measurement team in New Mexico, it's a bit boring.
"We're not going to have thunderstorms today," he said. "We want to see big puffy white clouds grow up and get bigger and taller and more ominous and ultimately produce rain and thunderstorms. And that's really cool to capture."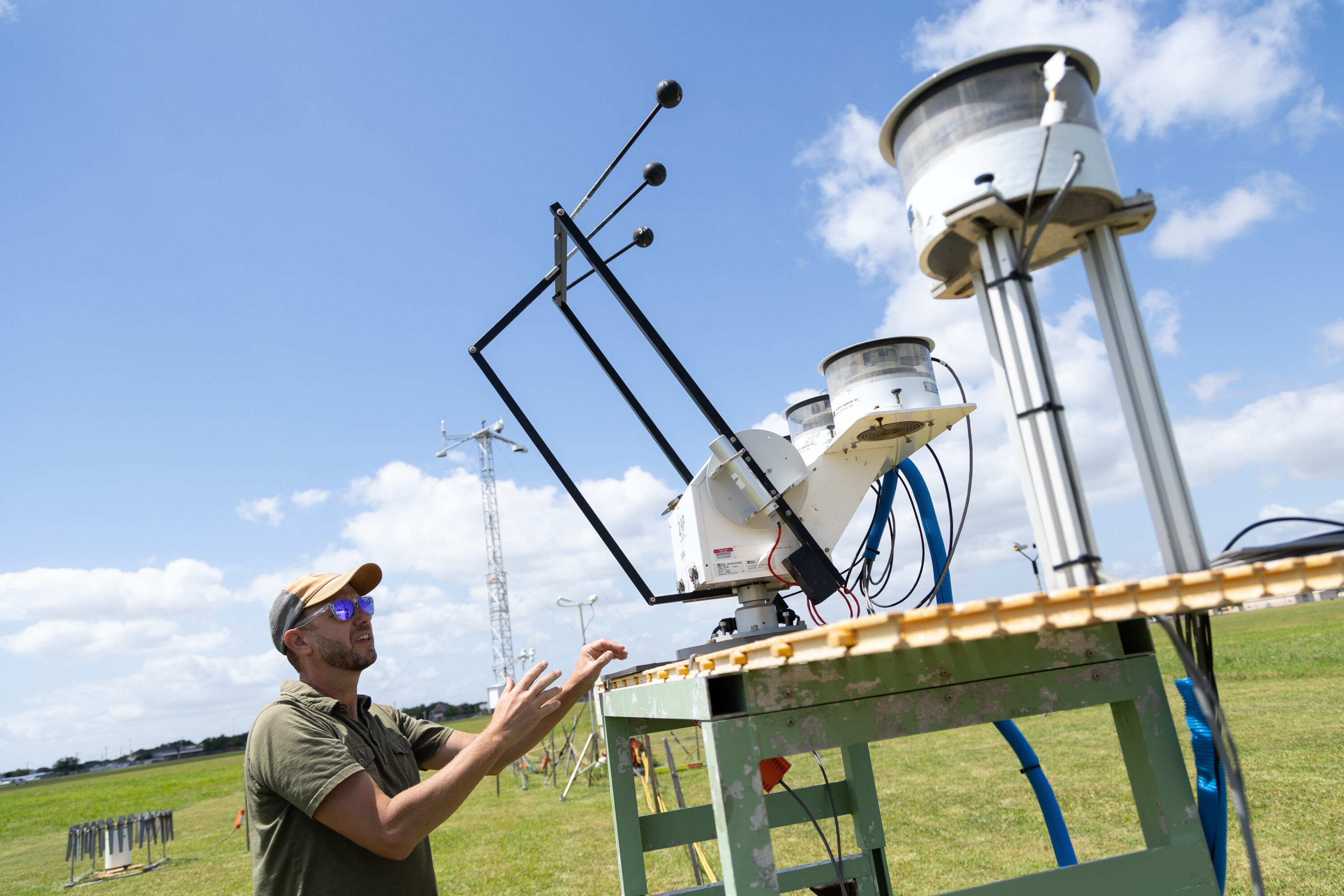 Powers is one of dozens of researchers from around the country who will be in Houston this summer to see whether aerosols – tiny specks of soot, dust, smoke and other particles – are impacting the severity of thunderstorms.
Understanding the connection between pollution and severe storms could ultimately help improve weather forecasting and help cities better prepare for extreme weather and flash floods, according to the researchers.
"Just understanding how those conditions impact the strength of storms, can have influences on the precipitation and then subsequent flooding and safety issues. So those improved weather forecasts are one important part," said Michael Jensen, a meteorologist with the Department of Energy's Brookhaven National Laboratory and the lead scientist on the project.
Beyond day-to-day weather, researchers also aim to improve models used for air quality and climate predictions.
Several scientific studies have suggested that by changing the makeup of cloud and precipitation particles, aerosols can make storms stronger, larger, and bring more rainfall.
These tiny particles can come from both natural and manmade sources. They include things like soot, dust and smoke. Jensen said Houston was chosen in part because it has a variety of these particles, including sea spray from the Gulf.
"There's obviously lots of aerosols associated with industry and refineries and transportation – all the things that come with a big urban center like this," he said.
The study started in October, and it entered an intensive phase for the summer storm season on June 1.
So far, Jensen said they've been surprised by just how many different types of particles are in the Houston area, including from forest fires in New Mexico.
"We're able to look at some of the details of the composition and the size of those aerosol particles, and then use models to try to understand where those came from," he said. "And that's been pretty eye-opening."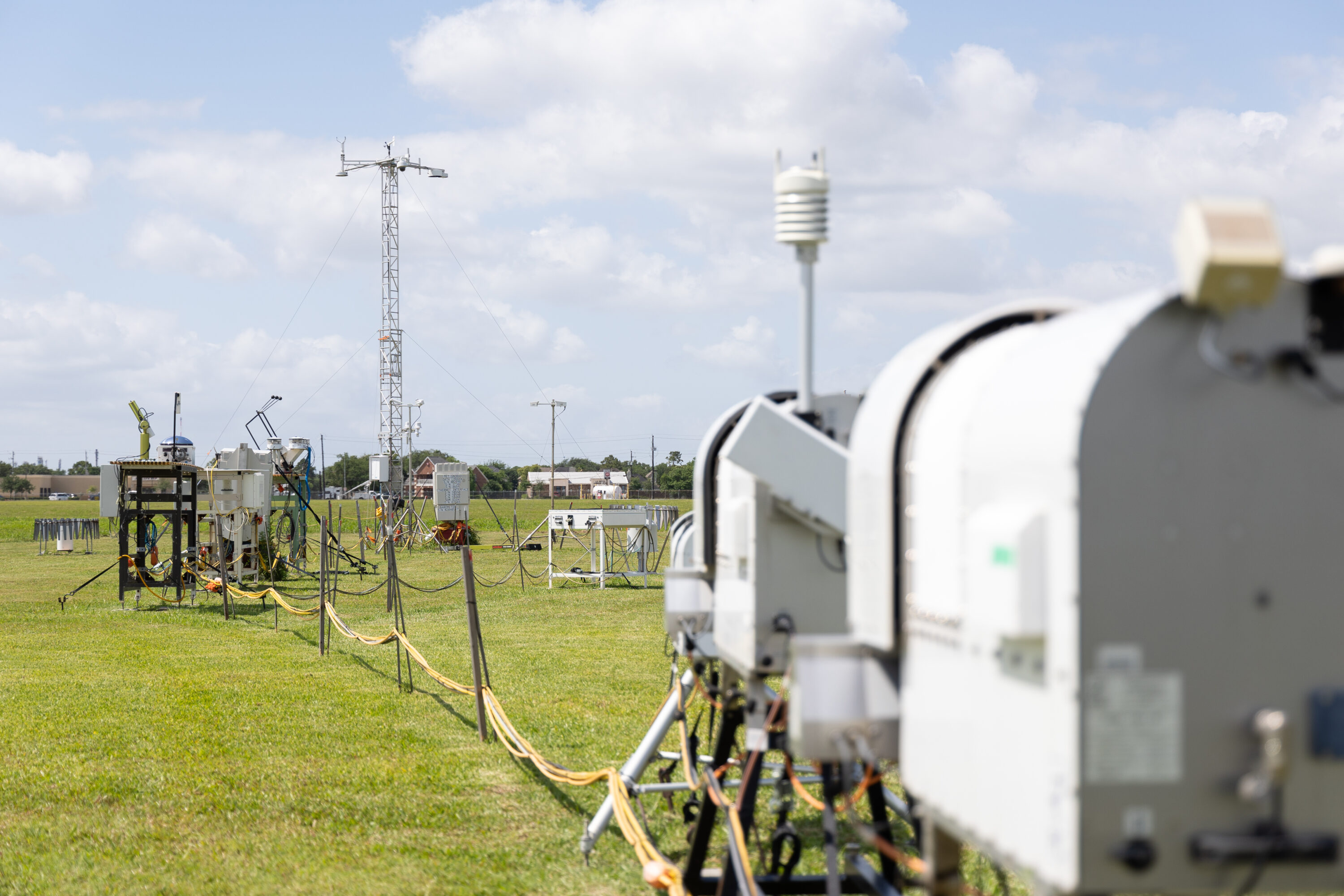 The equipment — which includes various types of radars, lidars and other tools — gathers an array of data on cloud properties, such as height, distribution, depth and the amount of water inside.
In addition to La Porte, measurements are also taken in Fort Bend County in the city of Guy. The team will also launch more than a thousand weather balloons throughout the course of the study to gather additional data on temperature, humidity and wind speed.
"What's exciting for us is the sheer mass of instrumentation that's here," said James Flynn, an atmospheric scientist with the University of Houston.
Flynn said he's been involved in air quality studies here for decades. But this is the first time it's been so weather-focused.
"Once we bring all of the data together, it's going to be a pretty powerful dataset to look at," Flynn said.