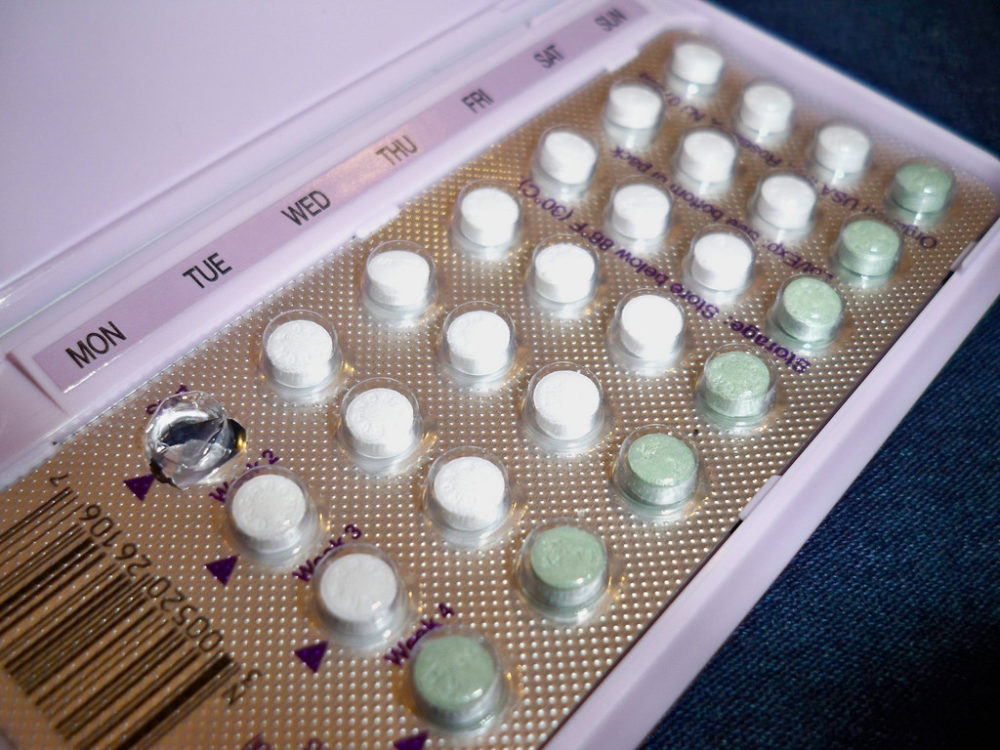 Corrections have been appended to the bottom of this story.
Like many mothers, Johanna England has two daughters and a daughter-in-law all on birth control. Her daughters have been on birth control since they were 16 due to a family history of dysmenorrhea, a condition that causes severe and painful menstrual cramps during a person's period.
Today, 65% of women between the ages of 15 and 49 use contraception according to the Centers for Disease Control & Prevention. However, since the leaked draft opinion from the U.S Supreme Court, which suggests Roe v. Wade will be overturned, some Texans now fear their access to birth control could be threatened.
"I'm worried all around in general, about the reproductive rights of the young women in my life," England said.
Birth control access hasn't always been simple in the U.S. In fact, a lesser-known but important Supreme Court case set the precedent for birth control access today: Griswold v. Connecticut in 1965, the result of a challenge from a woman prosecuted for aiding and abetting the use of contraception.
For years, Connecticut had a law prohibiting married women from using contraception or doctors from prescribing it, said Foundation Professor at Law Seth Chandler of the University of Houston Law Center.
And while the leaked Supreme Court opinion goes out of its way to say it won't overturn Griswold, there's one big caveat, Chandler said.
"If you read the opinion, almost all — not all, but almost all of its disagreement with Roe applies equally well to Griswold," he said.
The Texas trigger bill, or House Bill 1280, states that 30 days after a Supreme Court decision overturning Roe v. Wade, all abortions in the state become illegal. And the term abortion in Texas is loosely defined — which means certain forms of contraceptives could fall into a gray area.
"If you take the statute literally, methods of birth control that work post-fertilization, but prior to implantation, there are a few days when that little egg is floating around in there," Chandler said. "Those would also be considered abortion by the bill."
That lack of clarity is something that confuses lawmakers as well.
"I wouldn't be surprised if that's next," said state Sen. Carol Alvarado, who represents parts of Houston, "considering that they've chipped away at a lot of these things."
The fear of banning some forms of contraception isn't without precedent. During the U.S. Senate confirmation hearings for Justice Ketanji Brown Jackson, Sen. Marsha Blackburn, R-Tenn., called Griswold "constitutionally unsound," and an Arizona GOP Senate nominee has called the case "wrongly decided."
Since Roe, Alvarado said the Texas Legislature has tried countless ways to make it more difficult to access abortions. Those include laws requiring parental notification and mandatory 24-hour waiting periods.
In 2013, the state passed a law requiring doctors performing abortions to have admitting privileges at a hospital within 30 miles of the abortion clinic, and that all abortions take place in facilities that meet the standards of an ambulatory surgery center. Those requirements were ultimately struck down by the Supreme Court in 2016.
"It's no wonder we are where we are," Alvarado said, "because they have artfully chipped away at women's rights to choose."
With a final decision on the landmark case expected soon, England said she remained in shock that reproductive rights are on the line.
"I think that most of us are in disbelief right now about the fact that rights of many different groups of people are being removed at sort of warp speed," England said.
Corrections: A previous version of this story incorrectly described Texas' trigger law. It would take effect 30 days after Roe v. Wade is overturned, not immediately. Due to an editing mistake, the story incorrectly described Foundation Professor of Law Seth Chandler's assessment of the Connecticut law. Chandler said it was "on the books," not widely enforced. The story also misspelled Griswold.