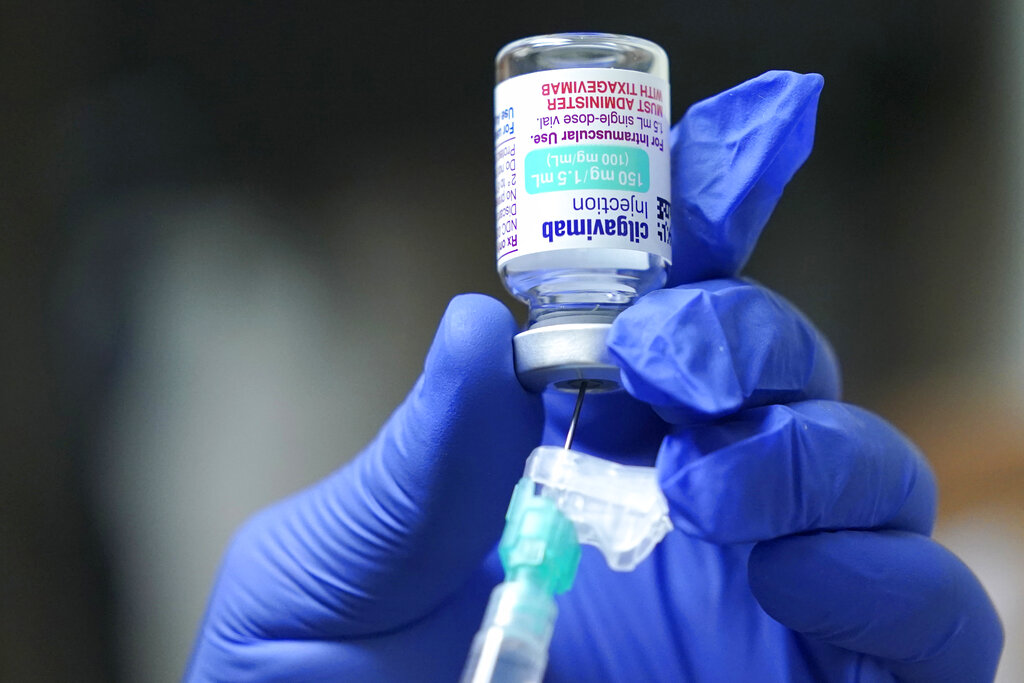 During the first two years of the pandemic, Jennifer Pate asked herself one question before doing just about anything: 'is it worth dying over?'
She has two immune deficiencies that make her body unable to produce antibodies after an infection and fight viruses like COVID-19. The stakes of even the smallest daily tasks were life or death.
"'Hey, do you think I could just, like, run in to HEB?'" Pate would ask her brother, a former executive of a major hospital.
"David will say, 'is it worth dying over?' And I'll say 'no.' Well, 'what about if I just ran into Target'. 'Is it worth dying over?' 'No.'"
Because of her conditions, Pate's doctors told her when the outbreak first reached Houston that the pandemic was likely a death sentence. She upended her life in an effort to protect herself any way she could: She started working from home. She relied on Amazon, Instacart and Doordash to avoid a trip to the grocery store. She would only go in public for the absolute essentials — picking up medications and taking her pets to the veterinarian.
But news of a game-changing COVID-19 drug eventually helped Pate take those first steps outside her front door.
Evusheld, a preventative therapeutic that came on the scene in December, is a combination of monoclonal antibodies intended for immunocompromised people who don't mount an adequate immune response from vaccines — such as cancer patients on chemotherapy or people with autoimmune diseases. Doctors can decide whether patients with chronic conditions like diabetes or liver diseases might benefit as well.
When Jennifer Pate found out, she told her doctor.
"I'm getting it the nanosecond it comes out." Pate said at the time.
She was the first patient at Houston Methodist hospital to receive Evusheld in January. She's still very careful, but has opened up her life in small ways. She feels comfortable letting in the plumber to fix the toilet, and she accompanied her mom to the ER after she broke her arm. Her risk tolerance has risen slightly.
"I'm not exaggerating, this was the most amazing day of my life," Pate said.
The injections, which are now under FDA emergency use authorization, are to be taken before an infection occurs. And the drug has been shown to be safe, said Dr. William Musick, a pharmacist at Houston Methodist Hospital.
"Out of 20,000 patients, there were a couple of infusion reactions that required some additional monitoring and maybe some Benadryl and Tylenol, but other than that, it's extremely well tolerated," Musick said.
But this lifeline, which has calmed the anxieties of some immunocompromised, is going largely unnoticed.
Over the past six months, only a small number of Texans have taken advantage of the benefits. The Department of State Health Services has allocated 30,000 regimens to the whole state from December to early May, according to an email from a spokesperson. Much of that product is still sitting on the shelf.
Even though Texas was given 100,000 regimens from the federal government, low demand has stopped the state from allocating it to providers.
Sheri Innerarity, the chair of the Texas Nurse Practitioners Education Committee and a professor at UT Austin, says most people have never heard of Evusheld — including healthcare professionals. She first found out about it in late March.
"There are no ads running on television," said Innerarity. "So if I didn't know about it and I'm where I am, and I teach what I teach, I was pretty horrified about how many people would really not know about it."
"I had a patient who I really believed could have survived if he had known about this drug before he got COVID," Innerarity said.
A big reason people don't know is because drugmaker AstraZeneca is not marketing Evusheld. That's because it doesn't have full formal approval through the FDA, according to Mark Esser, AstraZeneca's vice president of early vaccines and early therapies.
"That's one of the agreements under emergency use authorization," Esser said. "I'm sure you've seen pharmaceutical company ads on TV. We can do awareness, but we're not doing direct-to-consumer. Maybe that's one reason folks aren't so familiar with it."
The state health department has made efforts to inform providers, but not the general public. Local health departments in Houston and Harris County also haven't promoted Evusheld.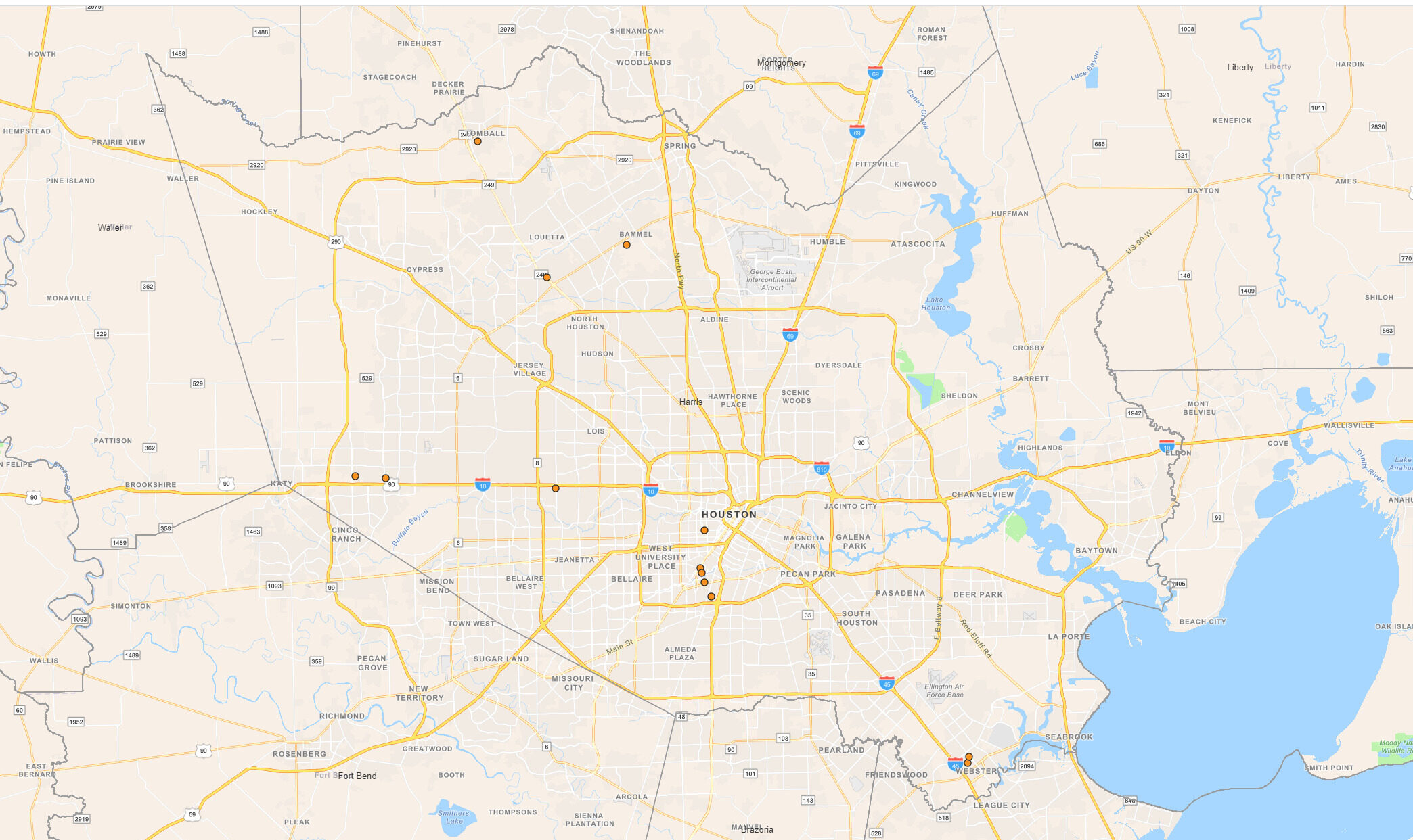 Innerarity said there are access issues for those who are aware of the therapeutic. In Harris County, there are only 10 locations, mostly concentrated on the west side. For rural areas, especially in parts of West Texas, the closest provider could be hundreds of miles away.
"It's absolutely an equity issue," Innerarity said. "If you don't have initial access and a provider who is aware, then it's not going to happen."
Stephanie Duke, an attorney at Disability Rights Texas, is not surprised that Evusheld remains relatively obscure. From testing to vaccines, there often isn't planning that includes the disabled community, she said.
"Unfortunately, I can't say I'm shocked that nobody knows," Duke said. "But this is just kind of a general theme, right? Because during any disaster, people aren't aware."
For now, the treatment itself is free, although there could be administration fees charged by the provider. Duke wonders how long that will last as pandemic fatigue deepens and the federal government disinvests in COVID-19 funding.
Moving forward, she hopes to see all levels of government dedicate more resources to get the word out.
"There should be a targeted, coordinated response, somehow facilitated with state agencies, whoever, to push this word out," Duke said.