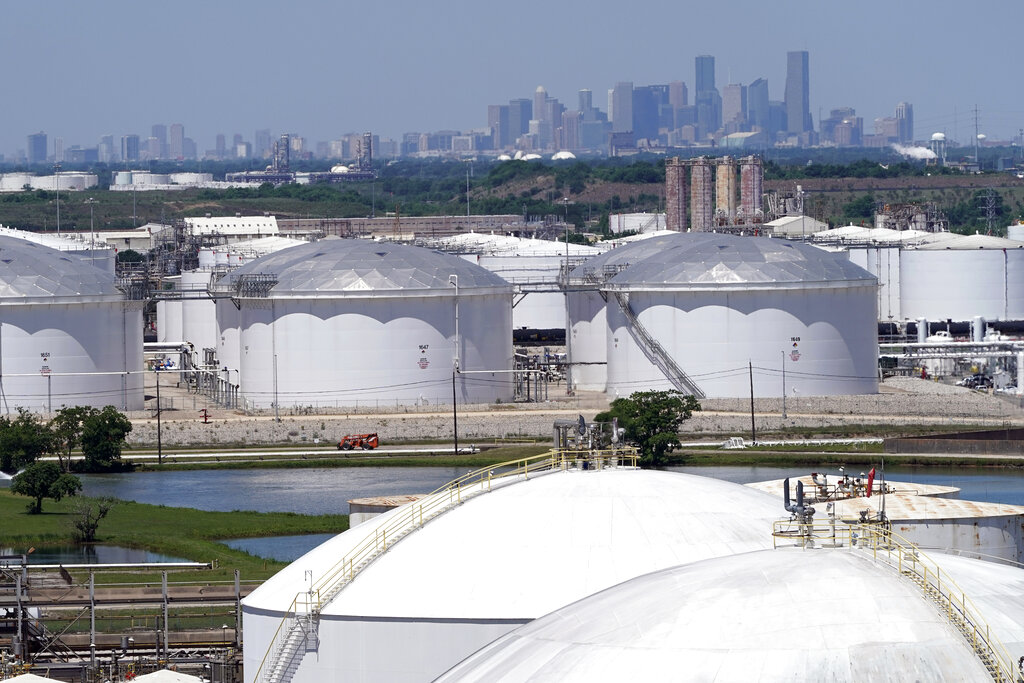 Energy experts say Houston's oil and gas industry can expect more pressure from investors to make meaningful strides towards combating climate change this year, including encouragement to move away from fossil fuels and diversify their energy portfolios.
It comes as the industry rebounds from historic losses during the first year of the pandemic and continues to grapple with ongoing challenges as variants disrupt travel and global trade.
To learn more about the outlook for the oil and gas industry in 2022, Houston Public Media spoke with Mitch Fane, U.S. oil and gas leader with consulting firm Ernst & Young.
This interview has been edited for length and clarity.
What do you see as the outlook in terms of demand for oil and gas for 2022?
What we've continued to see is that, even with the new variant that's out, demand continues to slowly build as the world economies are kind of clawing out of this. Demand itself has continued to increase.
At the same time as demand has been increasing, generally there's not been the same level of uptick in drilling, so supply has not kept pace. That's one reason that we think we'll continue to see wholesale prices in the $60 to $70 per barrel of oil range as the economies go forward or at least for the next year.
What are you going to be watching as we move into 2022 in terms of climate action from the oil and gas industry?
I think what you've seen is an openness to start exploring more around this energy convergence concept where you're looking across all forms of energy — and that's very exciting. I think one of the questions that's embedded in here, and it's a really good question, which is "why should oil and gas get a seat at the table as we go down this path?"
And it took me a little bit of time to think about it and say, "many of these companies are some of the largest companies in the world. They deal with very complex hydrocarbon engineering questions. They've got access to capital and for years have had backing of various financial institutions."
So this is a perfect vehicle to take their hydrocarbon intensive business and use that to help drive, to really solve this complex problem of energy transition going forward.
What are the challenges facing the industry over the next year?
It's mentioned that we need to go through this energy transition, but the cost and volatility that we're going to experience is not always highlighted as we go down this path. And so like what you've seen in Europe this year with respect how they are having to source a lot of their heating and energy needs, and how volatile it's been gaining access long term to natural gas through LNG shipments and others to really satisfy their energy demand needs is kind of a microcosm of what we can expect to see.
So, for example, we've already experienced on the supply side a lot of the upstream companies having access to capital challenges — which means for them to continue their drilling programs, they need to look for other ways to self-fund those. All of these things are going to continue as we go through this energy transition.
While it's great that we can and will do better, I think one of the hallmarks of this is going to be a bit higher energy costs and potentially a little bit of volatility around those energy prices.