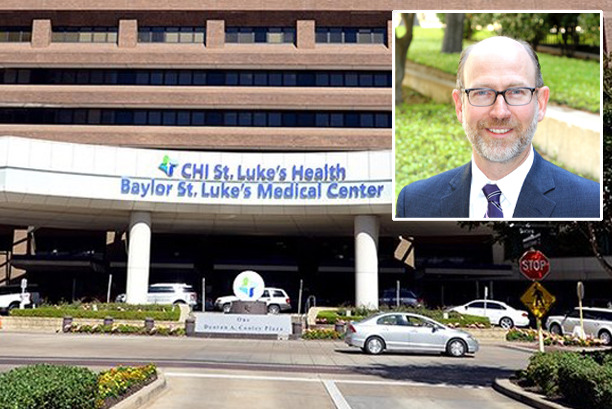 With the holidays approaching and the omicron COVID-19 variant now in the mix in the Houston area, the U.S. Centers for Disease Control and Prevention has released guidance on how people should approach family gatherings and other events over the next few weeks.
Houston Public Media spoke with Dr. Bradley Lembcke, the chief medical officer at St. Luke's Health, about how to navigate the holidays safely.
Read or listen to the interview below, edited for length and clarity.
Should the emergence of the Omicron variant in Texas change how people approach holiday gatherings, or is it too soon to tell?
I think there's kind of a general philosophy that has always been there, and that is: know your own risk tolerance and know what is going on in your community. We just had omicron identified here in Houston. In the next two weeks, we'll have to see what happens. Is that escalating significantly, or is it still just a spattering of cases? It's in evolution right now. It is a little too early to know exactly. When I think of my family getting together for the holidays, I think at this point I'm still waiting. It hasn't changed what I'm doing significantly today, but I'm watching to see what happens in the next two weeks.
Houston is obviously a much more densely populated area than most in Texas. How does that change things when it comes to guidance? Or do the same best practices apply everywhere, regardless of population?
When we look at, across our different counties that surround Houston and beyond, each one of them actually do have their own risk, and so as that risk increases — and oftentimes it's a more populated area where it increases — that does change kind of your approach to protections and activities. And so in general, yes, Houston would have a higher risk, and yes, I think it does affect — depending on what's going on in the community — how you're going to act. Going out to dinner, eating inside vs. outside, having other events, are you wearing your mask? All of those factors certainly play into a more densely populated area, especially as the county numbers and the city numbers increase. But right now, we've been holding steady.
We've been hearing about a lot of these same precautions going on two years now. How do you balance the desire to get back to a normal life with the dangers that still exist around COVID? Is there a middle ground?
Oh boy. People love contact and miss contact and I think we've all learned to deal with it in our own way. And so yes, two years is quite a long time, but I do think people have learned to make it work for themselves. I think one of my take-home messages is: know your own risks. If you're elderly, immunosuppressed, if you haven't gotten the vaccine or the boosters, then please, take extra precautions. If you have much less risks, then at this point I think you're able to have a little more freedom as the CDC recommends.
If there were two things you would highlight as the most important as we head into the holidays around the pandemic and COVID, what would they be?
First thing, get vaccinated. Number two, as you are spending time with loved ones, know their risk factors. If you have an elderly parent who has medical conditions, understand their risk factors and you need to modify your activities because you could have become infected and then spread to them. Try to be practical leading up to these encounters, these social gatherings. Know who you're socializing with, know and understand their risk factors and understand how to keep them safe.