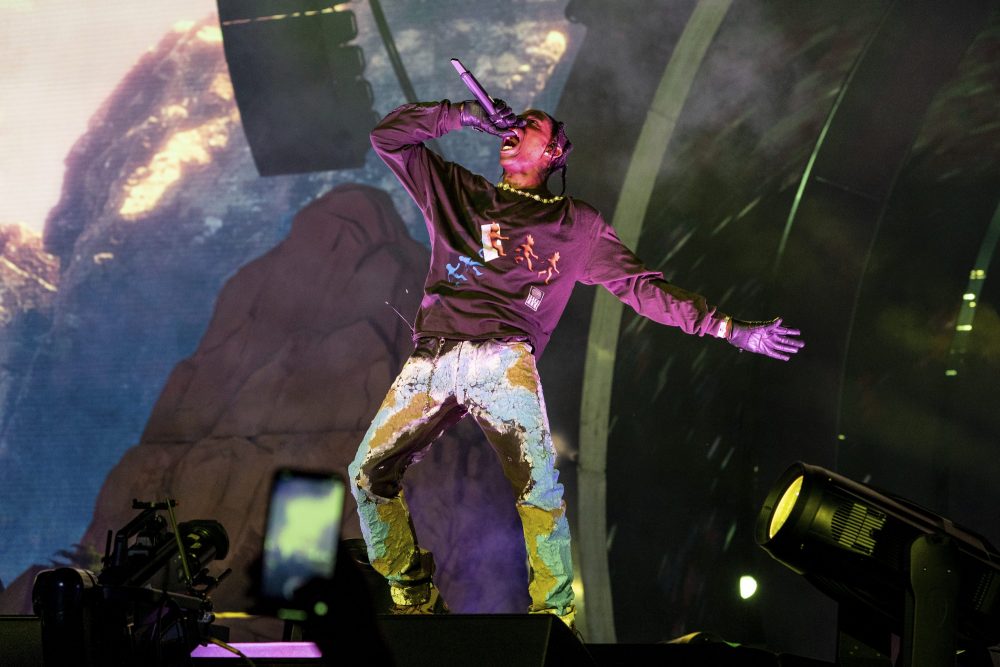 Gov. Greg Abbott this week announced the formation of a new task force designed to enhance concert safety in Texas after last week's Astroworld festival left nine people dead and more injured.
Houston Professional Fire Fighters Association President Marty Lancton was appointed to the Texas Task Force on Concert Safety on Thursday, and will be representing the state's firefighters.
Houston Public Media spoke with Lancton about how he wants to contribute to several roundtable discussions analyzing concert safety across the state.
This interview has been edited for length and clarity.
What was your initial reaction to what happened at Astroworld?
Devastated. This is heartbreaking. Nobody should have to lose someone that they love going to a concert.
I think the importance of focusing on what happened is to not only find out the truth, but to ensure that no family ever has to go through a tragedy like this ever again.
Some tragedies cannot be prevented, but some tragedies can. And I can tell you from my perspective, and representing the Texas State Association of Firefighters and all firefighters around the state, that life safety and public safety are our number one and only concern.
The task force plans to hold several roundtable decisions about concert safety. What will your inclusion bring to the conversation?
I intend to bring the experiences of not only this event, but the experiences of Houston firefighters and all Texas firefighters. What we bring during emergencies, our priorities, how we communicate.
All the things that we deal with as a fire department agency on a daily basis and understanding that when you're mitigating an emergency, communication is one of the most critical components. Those seconds can be the difference between somebody living and dying.
And there is no other entity or agency that handles natural disasters, mass casualty incidents, pandemics. We've had to become proficient at not only firefighting, and not only paramedicine, but at rescue, technical rescue, high-angle rescue, hazardous materials mitigation, weapons of mass destruction, there are so many components now as a firefighter that you have to be proficient in.
You mentioned the importance of communication during emergencies. What would that look like in action?
What I can tell you, from years and years of being in the fire service, the more information you get, and the quicker you get it, the quicker we can deploy the right resources to the right location.
From the Astroworld perspective, I have not been shy about explaining the issues that our firefighters faced that day. When there is a third party medical company — not licensed firefighters and paramedics — when they choose to hire somebody like that and do not provide direct radiocommunications to the agency that would respond, and in this case, did respond to a large scale incident and a mass casualty incident, it's a problem.