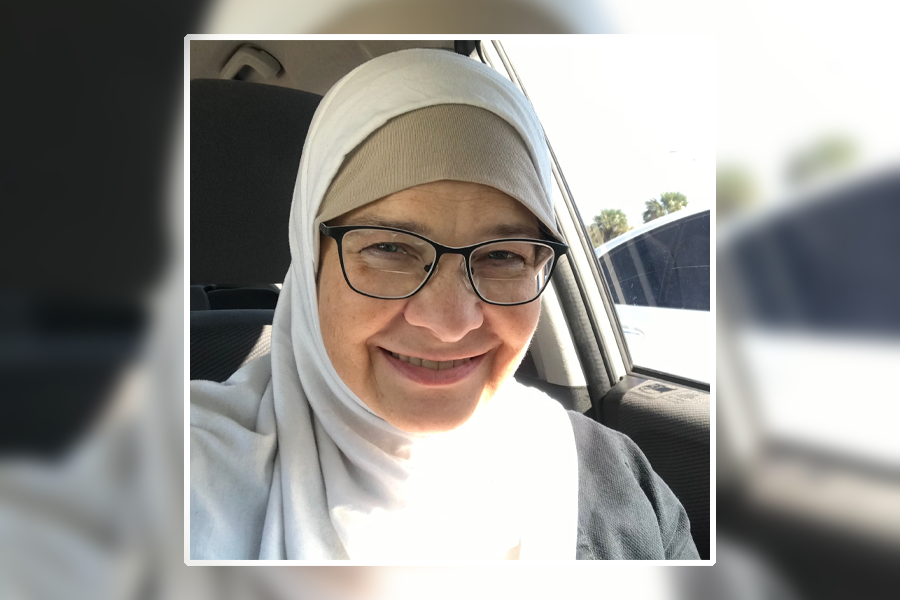 It's been 20 years since the tragedy of 9/11 changed the world, bringing about a wave of violent racism against Muslims in America.
The trend that has yet to subside, with 176 Anti-Muslim incidents being reported in 2019, according to the Department of Justice.
Ruth Nasrullah is a journalist who moved to Houston from New Jersey a few years after the 9/11 terrorist attacks. She witnessed the World Trade Center collapse and previously worked with the Houston chapter of the Council on American-Islamic Relations to help fight against anti-Muslim hate.
This interview has been edited for clarity and length.
Where were you when the 9/11 attacks happened?
I lived in Montclair, New Jersey at the time, which you know, and then up apartment where I could see when it was wintertime, and there was no leaves on the trees, I could see the Manhattan skyline. So you know, where I live is about 15 miles west of Manhattan. And I worked at a hospital in West Orange, and I was going through the lobby to get coffee from the cafeteria, there was a crowd of people around the TV. So, of course, I stopped and said, "What happened?," and they said, "a plane crashed into the World Trade Center," which is shocking.
It was just like the smoke billowing from where the towers used to be, and it was just like it was never going to stop.
You previously mentioned that interfaith groups started to meet up after the attacks. This brought you closer to Islam?
I had converted to Islam or started practicing Islam years before, 15 years before that, and had just kind of drifted away from it. And what happened was, because there was a number of people in my hometown and surrounding towns, who perished in the incident, there were a lot of interfaith prayer services. So I went to a couple of those. And it was just the idea of prayer. It kind of sparked something in me, and it just made me want to go back to the faith that I had been drawn to in the first place.
I know that I've heard that a lot of people wanted to learn more about Islam, after 911. And some people found something positive rather than the negative they thought they would find. And apparently, there's a significant enough number of people who converted to Islam at the time that people still talk about it.
How has the perception of Muslims changed since 9/11?
I realized that, you know, it's the concept, it's white supremacy that underlies a lot of the scapegoating that goes on. And so that means that you have to look at Muslims through like a stereotypic lens to see them as brown or black, bearded, scary, women wearing veils and all that sort of thing.
But we're not the first that that's happened to at all. I mean, and as bad as things have been, in terms of violence and things like the travel ban, or Trump when he was a candidate saying that he wants to bar Muslims from entering.
When it comes to hatred against Muslims, we're not alone, unfortunately. It's something that just goes in cycles, but it's all kind of based in that very unfortunate principle that has always existed in this country. And, you know, we can only work hard and pray that things will get better in this country, but it's gonna take a lot of work for, for things like the scapegoating and the bigotry to change.