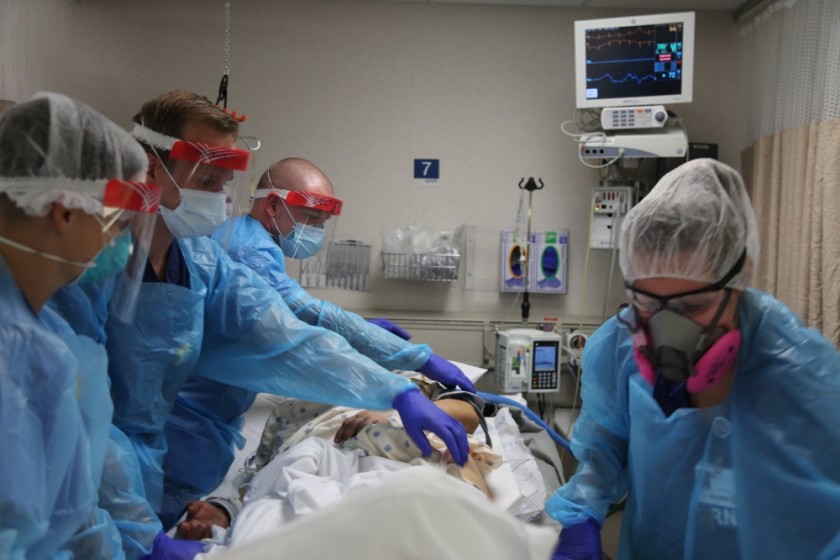 A new law will no longer require some Texas doctors to obtain approval for certain medical procedures, treatments or drugs.
Physicians with a proven track record — who are approved 90% of the time for a service — will receive "gold card" status and be exempt from the prior authorization process, which requires them to get permission from insurers before performing care.
Physicians in Texas have long complained about this process, often saying the massive amount of paperwork required has split their attention away from patient care. Eighty-seven percent of Texas doctors say that the prior authorization burden has gotten worse in the past five years, according to a survey of 37,000 doctors by the Texas Medical Association.
State Rep. Greg Bonnen, R-League City, a practicing neurosurgeon who wrote the bill, testified at a House Insurance Committee hearing that a lengthy authorization process can delay care.
"Physicians should have the ability to provide this care without being hindered by administrative complications or challenges," Bonnen said. "Patients deserve access to timely and necessary care."
Insurance companies say that prior authorization is an important patient safety check that only applies to a quarter of medical services. However, 38% of survey respondents said the requirement has led to a serious adverse event in a patient's care.
Dr. Lisa Erlich, an Internal Medicine Doctor in Houston, has witnessed how delays in care have harmed her own patients. In the days before Hurricane Harvey in 2017, a patient entered Dr. Erlich's office who lost her appetite and felt pain in her right side. After an evaluation, the doctor concluded that it was appendicitis.
Instead of referring the patient to a surgeon, Erlich had to confirm the diagnosis via CT scan, which required pre-approval from the insurer — a process that can take up to three days.
"You wouldn't really let somebody sit there with appendicitis for three days," Erlich said. "So this patient kind of got caught in the trap like a turtle in a fishing net."
In order to speed up the process, the patient went to the ER, where the rules of prior authorization don't apply.
While waiting for a CT scan, the patient's appendix burst. With fewer hoops to jump through, Ehrlich said the patient would have had an appendectomy sooner.
"Our patients are being harmed," Erlich said. "Before it was just an administrative burden, now it's affecting patient care."
Insurance companies opposed to the law claim it will put patients at risk. Jamie Dudensing, the CEO of the Texas Association of Health Plans, said prior authorization is a necessary means of accountability that flags fraud and rejects medically unnecessary care.
"A lot of time what goes on with patient safety isn't really just what happens with one physician," Dudensing said. "Health plans tend to be one of the few entities watching a patient's role in health care where you have a 360 degree view of what's happening."
According to Dudensing, insurance companies have information doctors aren't always privy to. For example, an insurance company would know if someone is prescribed opioids by multiple doctors and could step in to protect a patient.
The new law will also require the prior authorization review be done by Texas specialists. Previously, out-of-state doctors from different medical specialties often reviewed requests and approved care for patients. A physician shortage makes abiding by the new law difficult, Dudensing said.
The cost associated with these changes will trickle down to consumers. The Texas Association of Health Plans anticipates premiums will increase by $1 billion a year in the fully insured market, likely starting in 2022.
As the new law goes into effect, insurers will now begin evaluating which doctors qualify for gold card status. However, a few provisions in the law might be too troublesome for insurers, Dudensing said. As a result, prior authorization might go away across the system — not just for a group of verified doctors.
"The bill was constructed in such a way that makes it almost impossible to implement," Dudensing said. "So instead of implementing gold carding, it's really likely that most plans are just going to eliminate prior authorizations."